Sustainability is at the heart of 6G research, not just in telecom networks and equipment, but throughout the supply chain.
By Sarah LaSelva, Keysight Technologies
If you perform an internet search on "what is 6G?", you'll surely see sustainability. The number of companies with goals to be carbon neutral grows daily; they recognize our collective industry actions can not only reduce the carbon footprint of our business, but that we are also responsible for creating the tools other industries can use to reduce their carbon footprint. In many ways, major players in the wireless industry lead this charge. For the first time, the idea of building networks and devices for sustainability is at the center of design conversations instead of being thought of as an optimization challenge, fixed after deployment.
Enabling sustainability in other industries
Wireless systems and networks consume large amounts of resources to operate today, from electricity to raw materials. The power required to run networks is massive. In 2020, approximately 201 terawatt hours (TWh) of energy was consumed in China to power its mobile networks. That number equates to roughly 2.3% of the total energy consumption of the entire country. Given the current pace of 5G network deployment and consumer demand, the energy usage of wireless networks in China is expected to grow 289% between 2020 and 2035, according to a recent study by Greenpeace. To meet the electricity needs of this growth rate, future networks must be more energy efficient. The radio access network (RAN) is an obvious first place to start. Why?
GSMA Intelligence published a report looking at energy efficiency in current networks. It shows that the Ran consumes 73% of the energy used by network operators. This should, however, not be the only area taken into consideration. Figure 1 shows the dramatic increase in energy used by data centers in 5G versus 4G; this trend should continue. The decentralization and virtualization of the RAN being popularized through open RAN (O-RAN) initiatives will continue to push processing traditionally done in the RAN into software-based distribution units (O-DUs) and centralized units (O-CUs).
Statistics like these make power reduction an easy area to focus on for future networks. Service providers are already making efforts to shift towards renewable energy sources to power their networks, with approximately 46% of electricity coming from renewable sources globally. This is a good first step, but reducing the energy needed is still required. Work has begun in 5G to make base stations more efficient, and 6G looks to take those efforts to the extreme. Techniques like turning off power amplifiers and other components when they are not actively used, sometimes referred to as "sleep mode" or "deep sleep mode," have proven successful in early trials; further work is needed to refine and optimize. The systems must remain off for a certain period to save enough energy to offset the energy required to turn them off and back on again, as demonstrated below in Table 1. Machine learning can help to solve this optimization problem and obtain better results than a rule-based approach.
Improving the energy efficiency of O-RAN architectures is paramount as the industry shifts to these highly virtualized, open topologies. The RAN intelligent controller (RIC) that is a part of the architecture-defined O-RAN alliance is well positioned to take advantage of machine learning and artificial intelligence. The xApps and rApps that run on the RIC can optimize a range of applications, including power efficiency. Whether O-RAN architectures will achieve greater efficiency than traditional networks remains to be seen.
Manufacturers and operators of traditional single-vendor networks can look at the efficiency of an entire base station and make tweaks throughout the chain to get the desired performance. That's impossible with multi-vendor O-RAN systems — each component may be optimized for its individual function but could have worse overall performance when cascaded together with network components from other vendors. Looking at the system-level performance of O-RAN architectures and defining best practices around reducing power consumption and overall optimization are active areas of research. Development should continue to improve over time.
The power required to run a network is just one aspect of sustainability. With the shift towards more virtualization in the RAN, servers in data centers that run these virtual network functions will continue to use a larger portion of the network's power needs. Most data centers today are, however, already highly optimized for power efficiency. Most of the cost to run them comes from electricity, and the industry has spent years reducing electricity costs by using evaporative cooling to keep data centers cool. Evaporative cooling has become the de-facto cooling method as it uses significantly less electricity than other cooling methods. The trade-off, however, is that it uses massive amounts of water. Estimates from the Water Resources Center at Texas Tech University show that a typical data center uses about the same amount of water as a city of 30,000 to 50,000 people, and this high water cost is causing cities in drought-prone climates to push back about building data centers. In 2020, Microsoft pledged to find a way to recycle water and be "water positive" by 2030. This is a step in the right direction; efforts like this need to continue and become adopted industry-wide to make our shift to virtualized wireless networks green.
As an industry, and as consumers of mobile devices, we must look at the entire supply chain and lifecycle of our devices. Improving resource efficiency and recycling electronics and batteries, using more sustainable materials, and using new materials for batteries are all important research areas for 6G sustainability. To define goals around sustainability and efficiency, new metrics and key performance indicators (KPIs) need to be developed and standardized. One challenge that the telecom industry must solve to create new metrics and KPIs is measuring the total carbon footprint of a wireless network.
Carbon emissions
Emissions are grouped into three different types: scopes 1, 2, and 3 (Figure 2). Scope 1 emissions are direct emissions. These emissions include those from burning coal to create electricity at a power plant or emissions from vehicles in a company fleet. Scope 1 emissions are typically the easiest to measure.
Scope 2 emissions are emissions created from indirect use and come from purchased things such as electricity, heating, or cooling. For example, Scope 2 emissions can be reduced by purchasing electricity generated by renewable sources. They can also be measured with relative ease, but it requires transparency from vendors and suppliers.
Scope 3 emissions, classified as indirect emissions related to the upstream and downstream supply chain, account for the largest portion of emissions for most companies. They are the most difficult to measure and the most difficult to reduce. The telecom industry needs partnership and collaboration from all vendors and suppliers across the entire supply chain. Efforts are underway to better measure emissions and to create standards around sustainability. These efforts will give both industry and consumers the transparency and clarity needed to make 6G green.
Enabling sustainability in other industries
5G brought a massive increase in the number of devices connected to cellular networks. That number will continue to grow as use cases such as private networks and the industrial internet of things reach critical mass. Massive amounts of data created by smart devices in combination with AI and ML built into 6G will give the industry deep insights that could appear in a wide variety of sustainability-related applications.
In the manufacturing sector, having wireless-connected machines will help with predictive maintenance by analyzing trend data and monitoring machine performance. Such activities can improve yield through trend and failure analysis. Augmented and virtual reality will make it easier for humans to interact with machines, helping them to troubleshoot problems quickly and reduce downtime. In farming, IoT devices connected to 5G and 6G can monitor soil conditions and help optimize the use of water and fertilizer. In automotive, V2X has started to define a way for cars to communicate with each other and the cellular infrastructure. 6G looks to leverage joint communications and sensing to help cars "see." These added improvements will help autonomous vehicles become more advanced, which has the potential to greatly reduce traffic and some of the waste and inefficiencies associated with driving. As more devices and machines become wirelessly connected, we have an opportunity to optimize how they operate and reduce their carbon footprint.
Many challenges lie ahead for building a sustainable, green wireless communications ecosystem. Developing and standardizing ways to measure and communicate sustainability is crucial. Consumers will benefit from and are asking for markings such as the U.S. Energy Star rating. Consumer demand for sustainable wireless technology is driving change around the world. Having a transparent, consistent, and easy-to-read rating system will let consumers make informed purchasing decisions. Standardizing sustainability measurements will let companies quantify and improve the performance of their devices and systems. The focus and attention on sustainability in wireless communications shows the industry is serious about tackling these challenges — 6G can make the world a better place.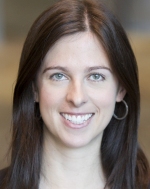 About the author
Sarah LaSelva leads the marketing efforts for Keysight in 6G. She has over a decade of experience in test and measurement concentrating on wireless communications, both studying and promoting the latest wireless technologies. Throughout her career she has spent time in marketing, test engineering, and applications engineering.
Sarah's background is in microwave and millimeter wave technology. She has a BS in electrical engineering from Texas Tech University.