While traveling, it's important that all your belongings are safe and secure. Italian company Agazzi Designs has developed a water-resistant backpack to ease the mind of travelers with its anti-theft fingerprint lock. Once the identity of the owner is verified, a stainless steel cable releases its hold around the backpack's zippers. The cable can also tether the backpack to a nearby fixed object.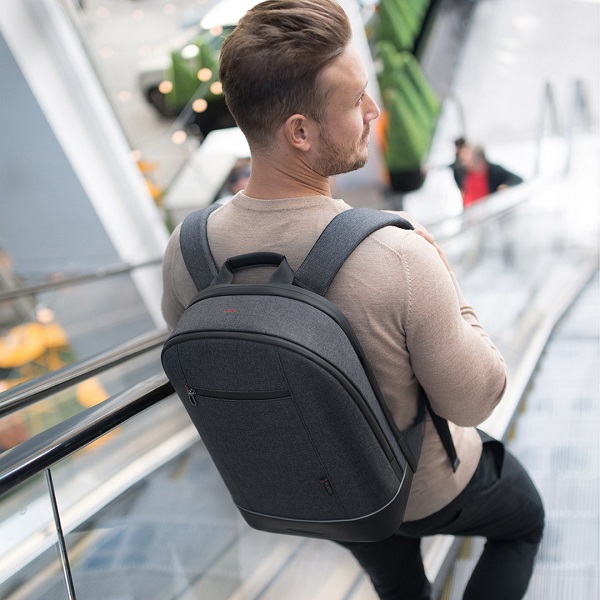 The backpack, which has a 23-liter capacity, features external lightning for safety reasons when walking or cycling near a road. Internal lighting is also available to help users find their items in dark lightning conditions.
When your electronics are running low on power, users can whip out the backpack's concealed charge on-the-go system. Additional features include a luggage handle strap, laptop and iPad compartments, main compartment with 15 different pockets, RFID wallet pocket, sunglasses holder, and a dedicated power bank pocket.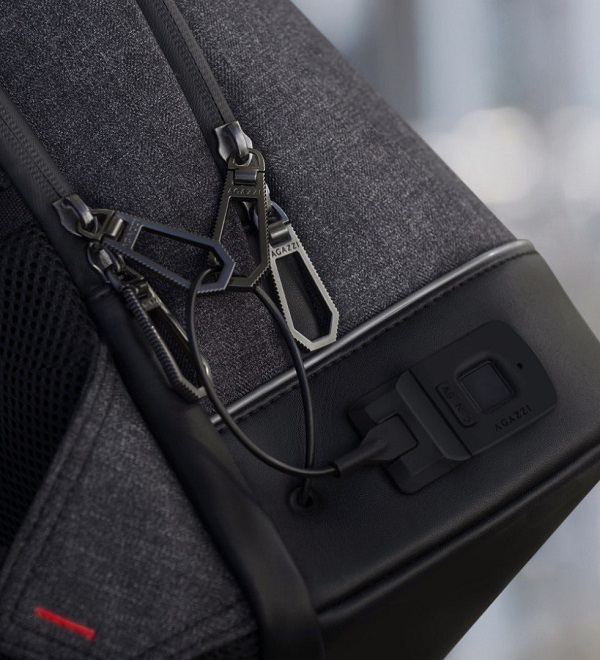 Agazzi Designs currently has four models of the backpack, with the Pro version decked out with all the tech features.
The company recently launched a Kickstarter funding campaign, and plans to start shipping in October if all goes well.