Project Vahana, an international program aimed at developing an air transport prototype, is scheduled to reach significant milestones in 2017. The Airbus team is keen on rapidly advancing this project forward, expressing those sentiments this January at the DLD digital tech conference in Munich. If using flying vehicles to transport goods and people is plausibly implemented, it will greatly lighten the congested roads of urban life.
"One hundred years ago, urban transport went underground, now we have the technological wherewithal to go above ground," says Airbus CEO Tom Enders at the Munich conference, according to Reuters.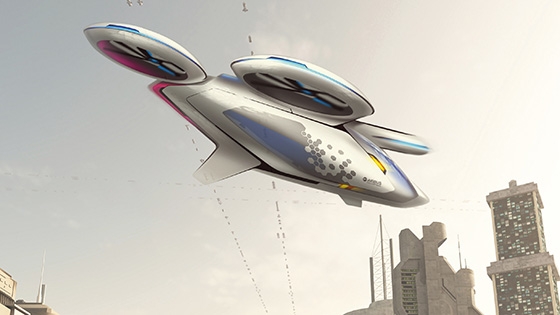 The team behind Project Vahana hopes to have a working, prototype aircraft built for short trips by 2021. With this goal in the not-so-distant future, full-scale prototype field tests are scheduled for some time this year. "We are in an experimentation phase, we take this development very seriously," Enders adds.
As part of the company's new division called Urban Air Mobility, the vertical take-off and landing (VTOL) concept will use multiple tile-rotors, fly like a propeller-driven airplane, and land like a helicopter. Although complete schematics have not been released to the public, many speculate the prototype will have a four-rotor design.
Personally, hailing a sky taxi for a lift still feels like an outlandish concept, but Airbus is pushing that reality closer each and every day.