Today, the annual electronic gadgets fest known as the Consumer Electronics Show (CES) takes center stage in Las Vegas. While consumer products such as large-screen TVs, virtual assistants, and personal robots will continue to grab headlines, the exhibition also spotlights developments in semiconductors, components, and subsystems that enable significant electronics innovations in consumer and industrial end products. This year, the spotlight falls on advances in communications and control systems in autonomous and electric vehicles, as well as in home and building automation.
Lidar Remains Hot
Autonomous vehicles remain a hotbed of development activity. RoboSense will demonstrate an upgraded version of its MEMS solid-state lidar, which the company says incorporates the intelligence to support Level 5 automated driving. Designated as the RS-LiDAR-M1 (Figure 1), the lidar provides an increased 120-degree field of view with a detection distance to 200 m, enabling it to detect even small objects such as railings and fences.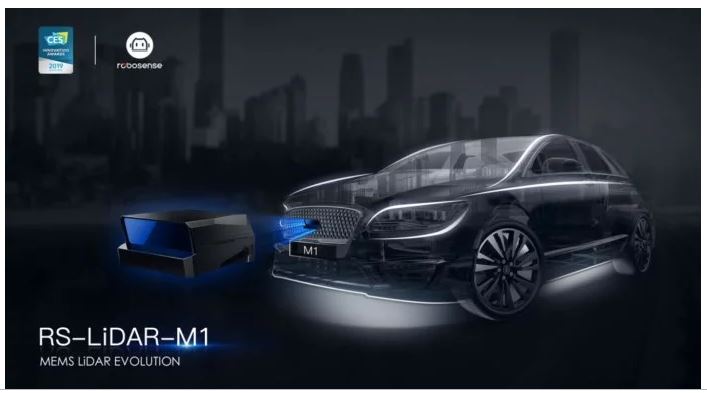 According to RoboSense, the lidar leverages an upgraded optical system and signal processing technology to provide a wider field of view. This eliminates blind spots and enables automotive systems designers to use only a few lidars to cover a 360-degree field of view. The company is targeting a production cost of $200 each.
Also in lidar, silicon photonics startup SiLC Technologies will show an integrated 1550-nm lidar sensor on a chip. Utilizing frequency modulated continuous wave (FMCW) technology operating at a 1550-nm wavelength, the sensor demonstrates the company's silicon-based integration platform. It will reportedly enable a broad range of consumer, industrial, robotics, and security applications.
According to SiLC, the FMCW technology used in the 4D vision center does not suffer from range limitations due to eye safety and concerns about multi-user crosstalk, unlike solutions based on Time-of-Flight technology. Utilizing coherent detection techniques enables low laser peak power and measurement of instantaneous velocity at the same time.
Radar Fights Back
Radar, which is locked in a head-to-head battle with lidar automotive system design-ins, will also be on display at CES. For instance, Arbe, which develops 4D imaging radar systems, will demonstrate a 4D imaging radar beta product called Phoenix, powered by the company's own chipset technology. The front-end radar platform enables evaluation and development of 4D imaging radar for all levels of vehicle autonomy, says the company.
According to Arbe, the proprietary chipset is the first to leverage the advanced 22-mm RF CMOS process. The chipset reportedly enables designers to double radar sensitivity, reduce false alarms through advanced algorithms, separate small and large objects through a high dynamic range, and provide clear boundaries of stationary and moving objects.
High-Tech Homes, Commercial Buildings
Although WiFi has become a staple in many homes and commercial buildings, the need to handle higher amounts of data is straining existing networks. For instance, multi-user home networks are becoming more commonplace, to stream high content data and enable uses such as intra-home gaming. Peraso Technologies Inc., which develops mmWave technology and wireless gigabit (WiGig®) chipsets, is demonstrating its 10 Gbps 802.11AD wireless networking platform, designated the EVK-W130-AP4. The solution incorporates the company's W130 802.11ad, 16-element phased-array chipset.
The chipset is designed to allow networking in the 60 GHz band, which according to the company is less prone to interference than existing 2.4/5 GHz bands, which are saturated with users. Applications such as virtual reality and ultra-high resolution videos can benefit from the wider bandwidth afforded by 60 GHz.
5G has become the buzzword in communications, and several CES demonstrations illustrate how electronics companies continue to gear up for this evolution. ViShare Technology Limited will unveil its 4K codec chip that makes it possible to stream 4K/60 fps videos over standard 5-GHz WiFi networks. The chip's end-to-end streaming latency is only around 16 ms while the encoding and decoding latency is less than 1 ms. The streaming is highly stable since it is adaptive to the changing and unstable WiFi signals. According to ViShare, the chip can deliver a visual lossless video quality on par with that of directly displaying through an HDMI cable.
With the Internet of Things (IoT) taking a firm hold, CES will also showcase the ongoing development of intelligent sensors to perform numerous monitoring functions.
In commercial buildings, there is increasing interest in smart technology to regulate lighting and temperature based on real-time room occupancy, to save energy. Ainstein, which develops intelligent mmWave radar systems, will demonstrate its building automation capabilities in a meeting room for Texas Instruments (TI). The technology is incorporated through TI's 60-GHz mmWave radar over-the-door sensors (Figure 2).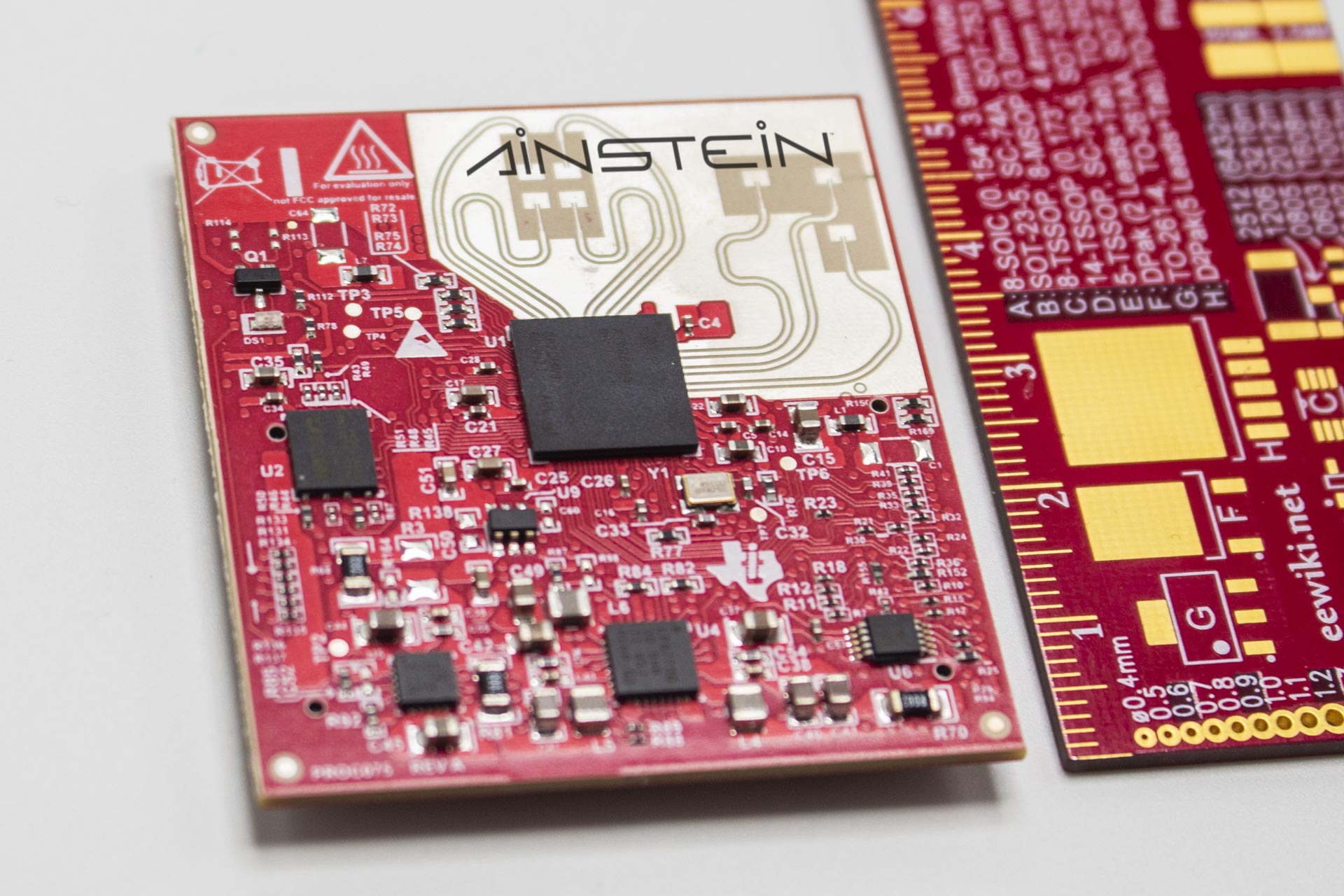 Implemeted with Amazon's Alexa, the sensors will inform TI staff whether a room is occupied, how many people are in a room, and where in a room they are located. These sensors do not include cameras, so there are no identification or privacy concerns. The sensors can also count the people in a room and adjust lighting, HVAC, and other systems to optimize comfort while minimizing energy use and costs.
Intelligent sensors also form the heart of Olea Sensor Networks' IoT platforms, the latest version being the OleaVision Gen2™ for life presence detection. According to the company, the technology is able to identify the presence of humans and animals to a range of 10 m, even if the subject is motionless or sleeping. Applications for the technology include rear seat reminder systems in passenger vehicles, people monitoring in public, retail, or institutional settings, and industrial safety for both vehicles and environments.