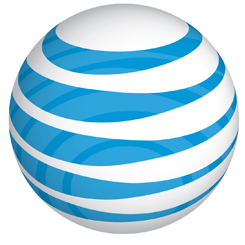 AT&T 2Q Fast Facts:
| | |
| --- | --- |
| DirectTV Now net adds | 152,000 |
| DirecTV net losses | 156,000 |
| U-Verse IPTV net losses | 195,000 |
| IP broadband net adds | 112,000 |
| Total broadband net adds | 8,000 |
| Customer locations passed with AT&T fiber | more than 5.5 million |
| Consolidated revenue | $39.8 billion |
| Entertainment revenue | $12.7 billion |
AT&T's pay-TV service continues to decline as the company reports a record loss of 351,000 traditional TV subscribers in the second quarter of 2017. The loss was somewhat offset by adding 152,000 new subscribers to its over-the-top DirecTV Now service, but not fully.
Still, even with a record number of traditional TV sub losses, the telco managed to beat analysts' earnings expectations though the bar was set low.
In Q217 AT&T's consolidated revenue totaled $39.84, falling 1.7 percent versus the year-ago quarter. All of the company's core businesses saw a decline, except for its international division. But AT&T's adjusted earnings of 79 cents per share soundly beat forecasts of 73 cents.
"Low bar or no, AT&T's results were unmistakably better than expected," MoffettNathanson analysts report. "Revenue, margins, and earnings all beat, and while revenue growth remains negative YoY, trends are sequentially better across the board."
The second quarter is a historically weak period for the pay-TV business, and DirecTV's satellite division lost 156,000 customers. AT&T's U-verse lost 195,000 IPTV subs this quarter, which is an improvement from 391,000 losses in the same quarter last year.
In an earnings call AT&T's CFO John Stephens says the company's pay-TV business experienced an unexpectedly higher amount of "involuntary churn," and was seeing sub losses in areas where AT&T doesn't have fiber networks to competitors who can bundle broadband and TV.
The company is also feeling the impact of the overall industry trend of more customers wanting mobile and OTT offerings, Stephens notes.
Still, AT&T seems to be doing a good job at drawing in "cord-nevers," or people who never had a pay-TV service at all, as they account for half of DirecTV Now subscribers. The other half of subscribers are coming from traditional pay-TV, mainly from competitors, Stephens adds.
Earlier in July the carrier announced it was finally upgrading the DirecTV Now platform to bring the now common feature of cloud DVR capabilities to the streaming service.
AT&T claims that with total video losses combined with DirecTV Now's gains, total video subscriber numbers were essentially flat year-over-year.
Even with the decline in traditional TV subscribers, AT&T video revenue increased 2.1 percent year-over-year in Q2, to $9.15 billion.
However, analysts from TBR believe sustaining revenue growth in this sector will "be increasingly challenging as total video subscribers decrease and the company trades linear TV subscribers for lower ARPU DirecTV Now connections."
Incentives like upcoming 4K HDR and cloud DVR support will help attract new DirecTV Now customers, TBR says, but AT&T must address the platform's streaming capacity as service interruptions will push some subscribers to switch to competing services like Sling TV and Hulu Live.
But bundling services has other benefits, according to Stephens. He noted that strategy in particular has had a positive impact on subscriber trends and churn.
He notes that the number of wireless subscribers who also have a TV service from AT&T has increased by more than 4 million, or 31 percent, since the acquisition of DirecTV two years ago. On the other hand, TV subscribers with wireless plans increased by nearly 1 million, or 18 percent in that time period.
Also of note is that Stephens confirmed an $85 billion acquisition of Time Warner is still under review by the Department of Justice, but says AT&T expects to close the deal by year end.
"Our goal is to hit the ground running once we receive final approval and build our leadership in the telecom, media, and technology space," Stephens says.