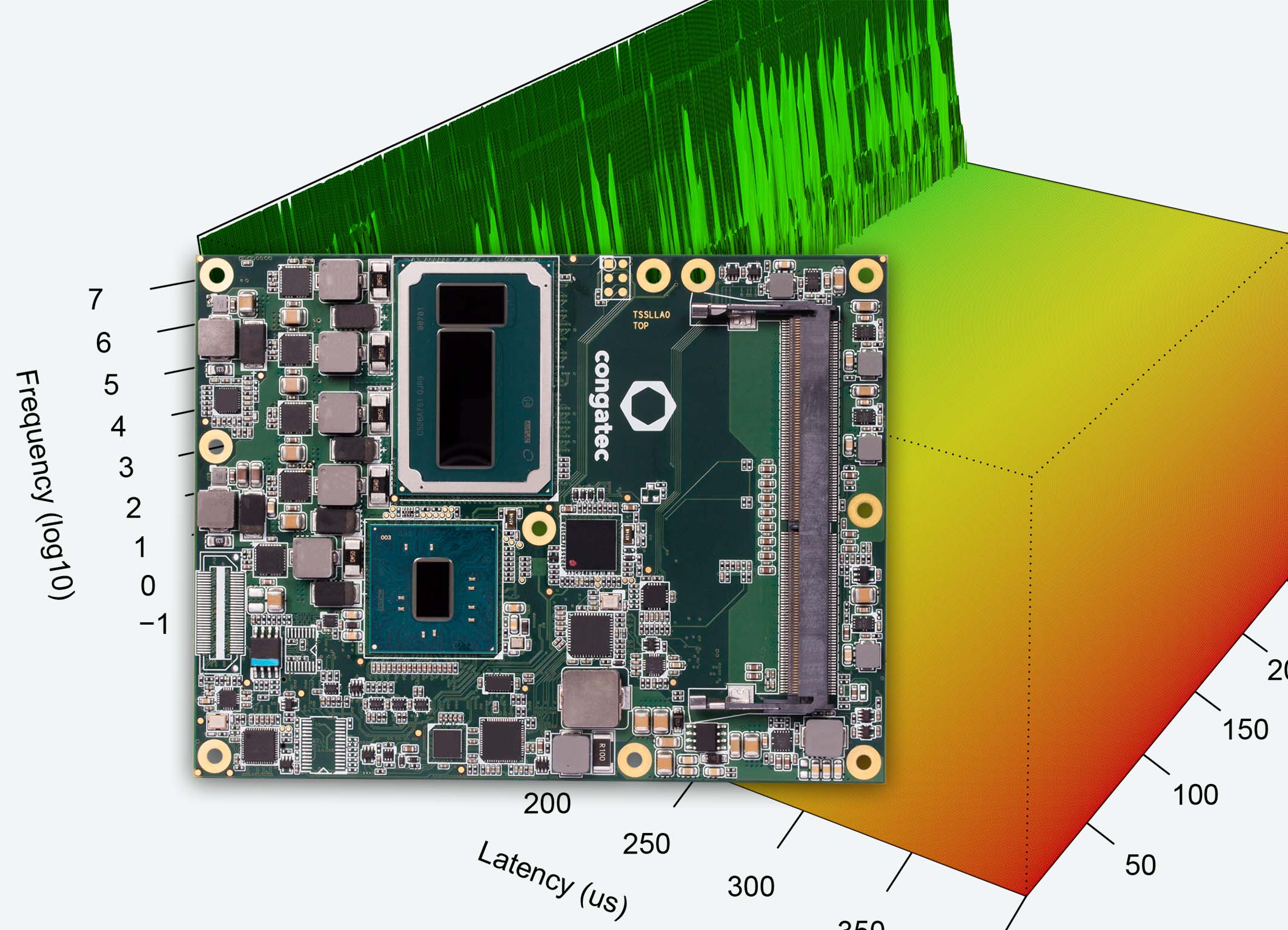 Congatec, in collaboration with OSADL (Open Source Automation Development Lab eG) have optimize the board support for Real-Time Linux and showcase it in the OSADL test racks. In a first step, OSADL qualified congatec's latest real-time Linux implementation that uses Linux kernel 4.9.47-rt37 on conga-TS170 Server-on-Modules equipped with the embedded server-class Intel® Xeon® processor (E3-1578L v5 @ 2.00 GHz). The COM Express Type 6 module mounted on the evaluation carrier board conga-TEVAL performed well in the tests, impressing in particular through one of the best-in-class real-time capabilities.
The challenge when implementing hard real-time Linux behavior lies in mastering all processing layers from BIOS to Linux kernel to user space, since the overall real-time capabilities are only as good as the weakest link in the chain. In addition, modern processors such as Intel's Skylake family offer a wide range of energy saving features that must be balanced to the requirements of real-time computing. Executed in standardized racks, the OSADL quality assurance testifies that conga-TS170 Server-on-Modules are perfect for any real-time application. Target markets for these high-end modules for workstations and servers that also provide high-end graphics include high-speed test and measurement equipment, back-end systems in medical imaging, high-performance industrial workstations as well vision-based inspection systems and situational awareness platforms.
Linux and real-time Linux implementations dominate in embedded system designs, with 58% of all new projects expected to start with Open Source (OS) and nearly the same amount of projects (59%) involving real-time, as the latest surveys indicate. Because of this outstanding importance of real-time computing, congatec products support all major real-time capable OS from both x86 and ARM technologies. These include first and foremost real-time Linux but also further RTOS such as VxWorks or QNX, as well as deterministic hypervisor and virtualization technologies from vendors such as Real-Time Systems. congatec's membership in the OSADL foundation rounds off this engagement.