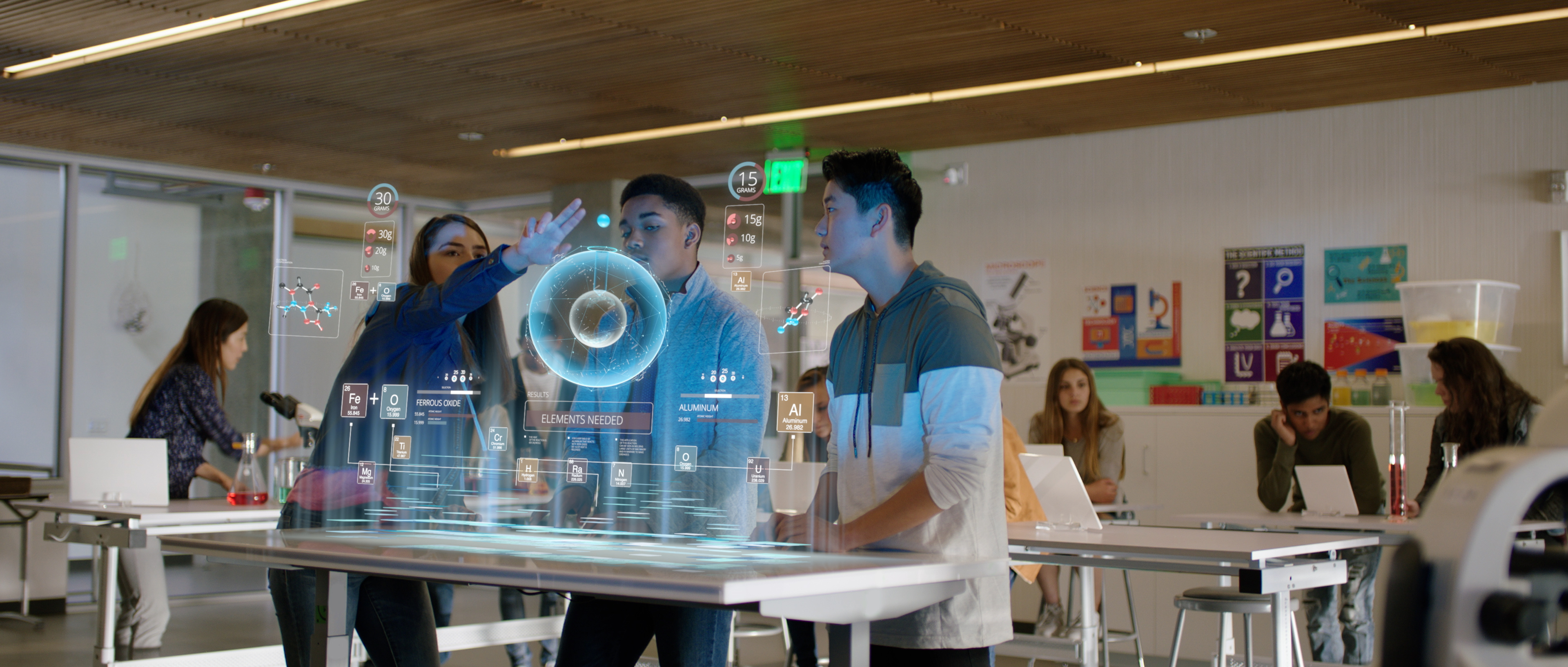 At its annual Summer Conference, CableLabs today released the third installment of its annual 'Near Future' video series that provides a look at real-world applications for connected technologies currently under development that can run on the broadband networks of the future.
These technologies are not decades away either – all of the tech showcased in the film are set to arrive within the next three to eight years, CableLabs CEO Phil McKinney told reporters during a virtual press conference.
This year's video focuses on educational experiences and aims to answer the question of how to prepare students today for the near future – how to use a technology that hasn't been invented yet, apply for jobs that haven't been created yet, and solve problems we don't know about yet, McKinney said.
"Our [CableLabs] focus is building the network as a platform for others to innovate on," McKinney said. "Given the network reach of cable, we want to inspire the innovators about what they could do with 1 gig, 10 gig and beyond."
One of the most exciting technologies showcased in the video involves light field displays that create a biometric holographic display that one could interact with. For example, in the vide students in a chemistry lab perform virtual experiments on a light field tabletop display by throwing different virtual compounds into a tube to see the reaction – which could create a much safer science lab experience, and helps students use creativity to solve problems, according to McKinney.
A second example showed a light field holodeck that creates a workspace where a group of individuals in different locations can walk around and interact with and collaborate with each other. The problem with light field holodecks is bandwidth – a 2ft by 2ft space requires a sustained speed of 800 megabits – which is why the broadband network of the future is necessary, McKinney noted in a video describing the technology. At the virtual press conference McKinney said they expect to be able to perform all of the same actions shown on the light field holodeck in the film on a 10 gigabit symmetrical length.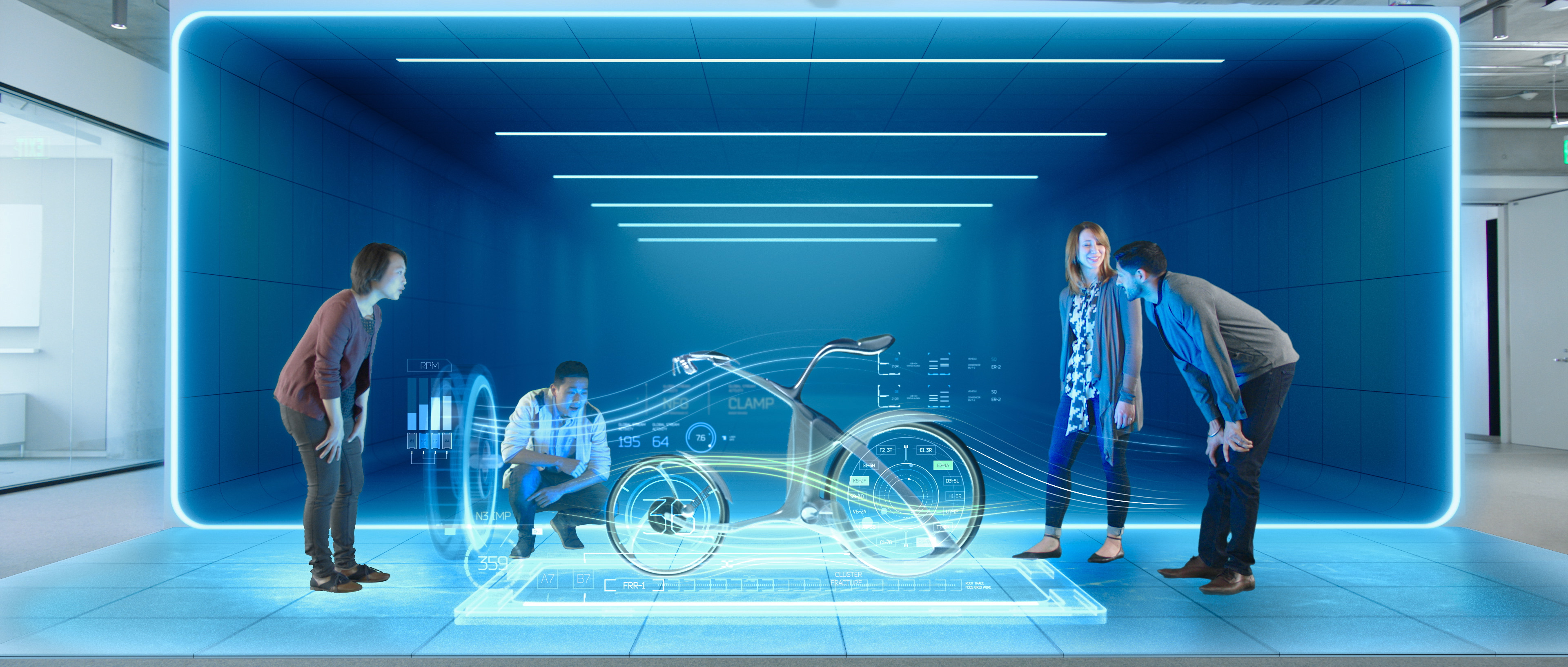 All of the technology displayed in the film is either under research at CableLabs, or being conducted at universities or companies that CableLabs is working with.
In the film, children collaborated and explored using an interactive video wall, throwing color swatches and using imagination to explore. It enables the kids to feel like they are working together while apart. CableLabs believes video walls will play an important role not only in education, but the future of work.
McKinney said some of the tech, like VR headsets, which were also shown in earlier Near-Future videos, enable social interaction from a distance. Kids can learn with other classmates that share their learning style even if they're not in the same physical location. Technologies like mixed reality using head mounted displays showed children in a moon setting able to compare a virtual feather and bowling ball as they fall in different environments.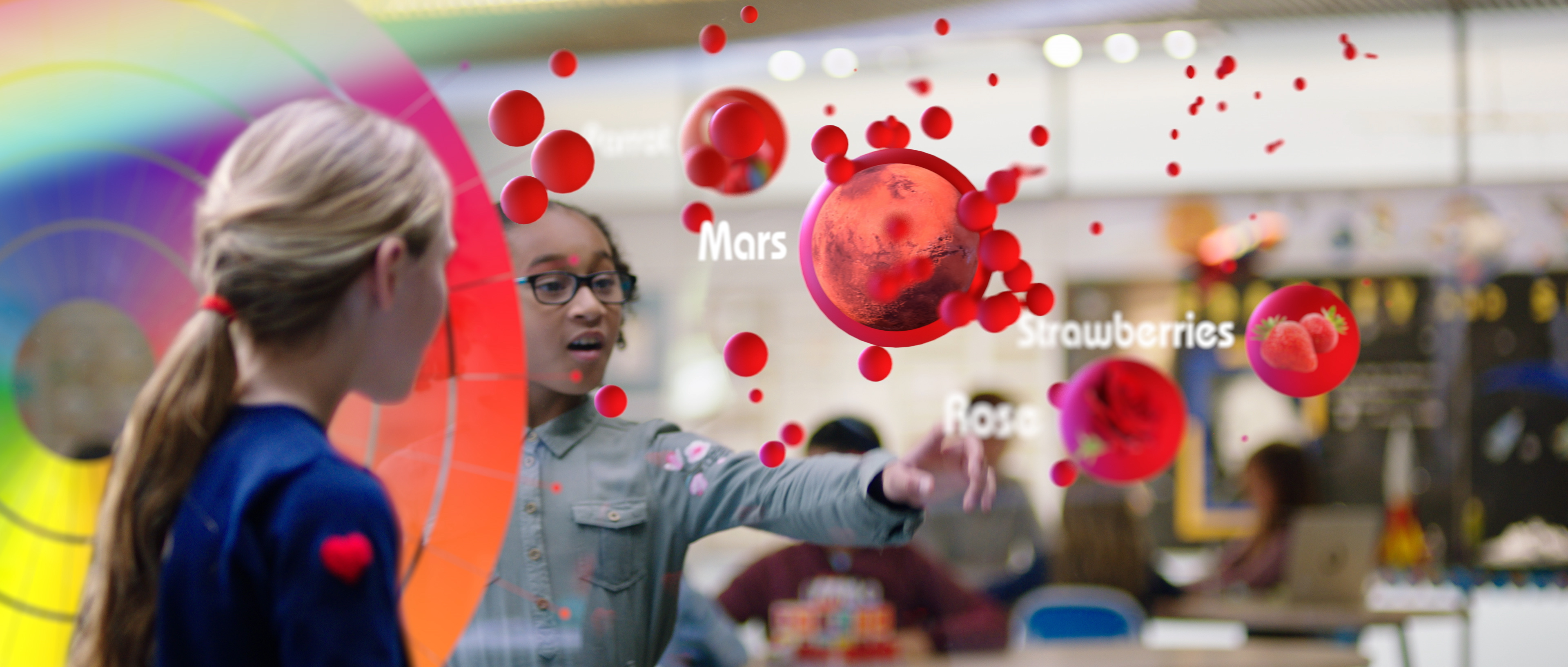 An AI agent named Dot gave a look at what the next version of technologies we already have in place could be. In the video Dot appears as a holographic AI agent that is hyper-personalized and not only provides helpful reminders about homework assignments or upcoming projects, but could become a companion as part of people's everyday lives.
Last year's video, which focused on technologies like remote healthcare to help aging-in-place populations, received a lot of interest even outside of the cable community, including groups like AARP, according to McKinney. He hopes to get the same level of response this year.
He noted that Cox Enterprise ended up acquiring a company that provides home healthcare services to roll that technology in. While films are great, actually making things happen is what is important to McKinney.
"Ideas without execution are a hobby, and we're not in the hobby business," McKinney said.
He added that trying to change education from the inside is "almost impossible."
"I'm hoping this film becomes a catalyst for conversation," McKinney said.
You can check out the video here.