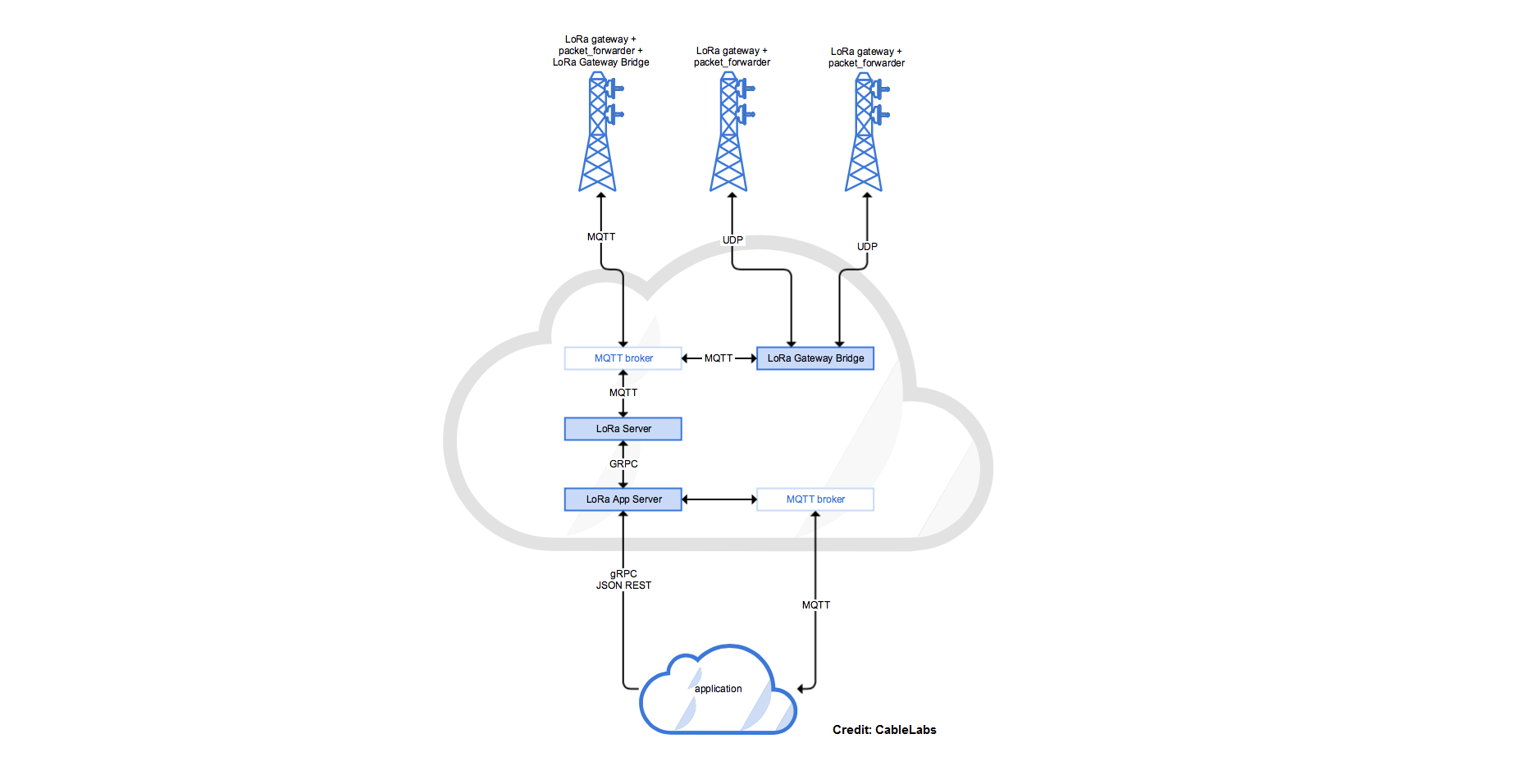 CableLabs this week debuted a new open source LoRaWAN solution it says will help more of its members compete in the low-power, wide-area (LPWA) space as the Internet of Things (IoT) flourishes.
The solution includes a number of open source components, including a LoRaWAN network server responsible for handling uplink data received by the gateways and scheduling downlink transmissions; a LoRa App Server, which handles received application payloads and the downlink payload lineup; and a LoRa Gateway Bridge, which abstracts the packet-forwarder UDP protocol into JSON over MQTT to communicate with the LoRa chipset.
While CableLabs has traditionally focused on solutions for the cable industry in particular, it noted LPWAN technology will need to cross both international and industry borders to make the IoT a success. That in turn, CableLabs' Principal Architect of Advanced Technology Daryl Malas says, will help enrich the lives of people around the globe by offering solutions like smart parking, healthcare, agriculture, and more.
"CableLabs chose to develop a LoRaWAN open source solution because we believe it is a good compromise between proprietary and open solutions, and it provides many of our members an opportunity to compete in the low-power, wide-area space," Malas writes in a blog post. "By making a portion of this network available for open source, our goal is to lower the barrier for the cable industry and other industry participants to enable these solutions for consumers and governments."
CableLabs' full open source LoRaWAN solution can be found here.
The move follows Comcast's rollout of its LoRaWAN-based machineQ network for enterprise in a dozen cities last week. More on that here.