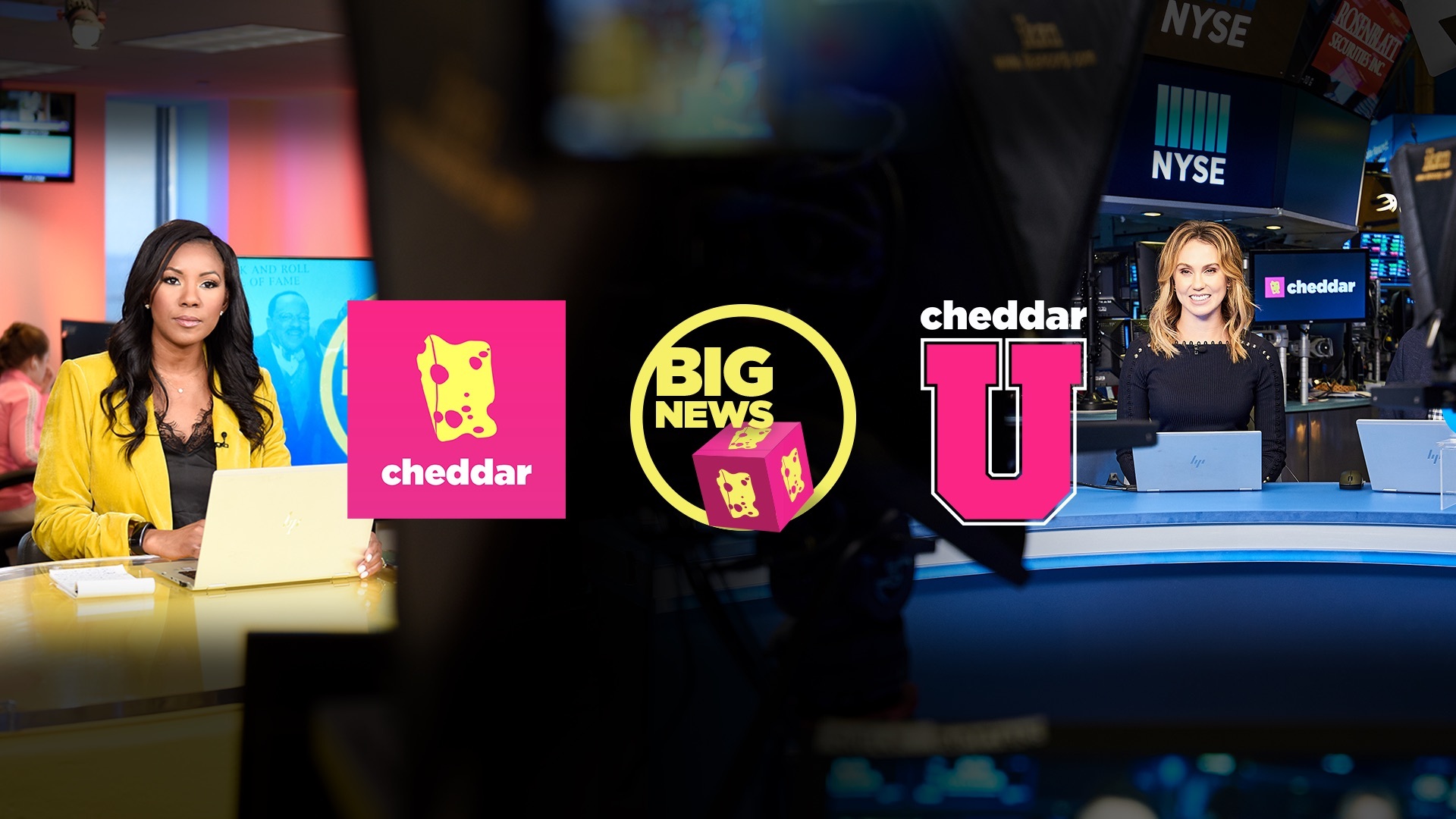 Millennial-focused finance and tech news network Cheddar is casting a wider net to reel in younger viewers, targeting students across college campuses through its acquisition of Viacom's MTV Networks on Campus.
MTV Networks on Campus is the distribution platform for Viacom's campus-based service MTVU, and Cheddar is using it to show its latest channel, CheddarU.
Viacom will continue to distribute MTVU through traditional linear TV providers.
CheddarU will highlight live headline news, technology coverage and startup stories. Cheddar said the channel will reach 9 million students on more than 600 campuses via 1,600 screens in public spaces and in dorm rooms through campus cable systems.
"We've now combined our live news offering with our own distribution. We own our content; we own our pipes," said Cheddar Founder and CEO Jon Steinberg in a statement. "In live news, no one will have a larger college audience, and we will invest in our content every minute of every day to inform, entertain, and inspire this audience. From our studios, through our control rooms, to our encoders, through our satellite uplink and downlink, right to the TV screens, now, no one sits between Cheddar and our viewers."
All qualifying universities can receive the CheddarU service free of charge, including hardware and installation, the company said. CheddarU is part of the newly formed ChedNet division of Cheddar, which is focused on installing more screens and broadcasting its service in gyms, hotels, airport lounges, restaurants, bars, and other public spaces.
Pandora and Chegg are launch sponsors, with Chegg collaborating on education-related programming and Pandora contributing music-related coverage.
Financial terms of the deal were not disclosed.