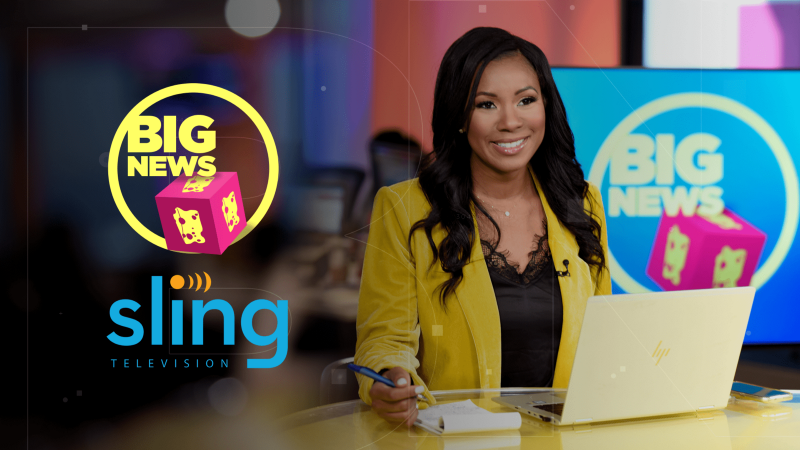 Dish's Sling TV service has added Cheddar Big News, a digital general news network geared toward younger audiences, to its base Sling Orange and Blue subscription packages.
Cheddar launched its newest network, Cheddar Big News, in April, with a focus on headline news and top international and national stories.
Sling TV, which had about 2.3 million subscribers at the end of the first quarter of 2018, was the first live OTT service to carry the finance news-focused Cheddar channel when it launched in 2016.
"Today, we continue to support and advocate for industry disruption with the launch of Cheddar Big News, bringing fast-paced, non-partisan general news and headlines to Sling TV at no extra cost," Ankit Bishnoi, VP of content acquisition and strategy at Sling TV, wrote in a post announcing the addition.
Cheddar Big News is also available on entertainment-focused vMVPD Philo and YouTube TV.
The Coca-Cola Company was named as the network's first integrated sponsor, with AccuWeather, Stadium, VSiN and FanSided signed on as content partners.
"Sling TV is a very special partner for us. They were the first to launch Cheddar; they saw the vision and bet on our team and content before anyone else. They are extremely innovative, and we are so excited to bring Cheddar Big News to the platform," said Daniel Schneider, VP business development of Cheddar, in a statement.