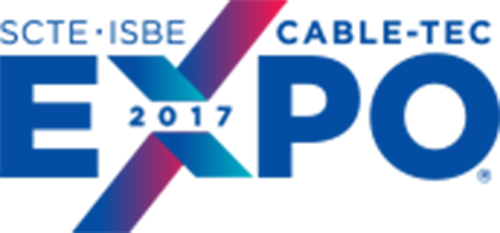 The Cable-Tec Expo is coming to Denver next month, and SCTE/ISBE just added two heavy hitters to the lineup.
Comcast Cable President and CEO Dave Watson and Arris CEO Bruce McClelland will share insights on technology and innovation at a luncheon panel discussion taking place at noon on Oct. 18 in the Mile High Ballroom at the Colorado Convention Center.
Also on the agenda is Liberty Global CEO Mike Fries, who will give an opening keynote presentation with Tony Werner, president of technology and product at Comcast. Charter Communications Chairman and CEO Tom Rutledge is scheduled to give a closing keynote address.
"Nowhere is SCTE•ISBE's role as the center of gravity for technology implementation and deployment more evident than at SCTE•ISBE Cable-Tec Expo," Mark Dzuban, president and CEO of SCTE/ISBE, comments. "The insights of Dave Watson and Bruce McClelland—together with those of our Opening General Session speakers and others—will provide our attendees with an enriched understanding of the opportunities that are ahead for our industry and the technologies that are the foundation for business strategies success."
Tuesday's opening program will feature nearly four dozen technical workshops, as well as a deep-dive seminar on Remote PHY.
The Cable-Tec Expo is taking place Oct. 17 through Oct. 20 in Denver. More info can be found here.