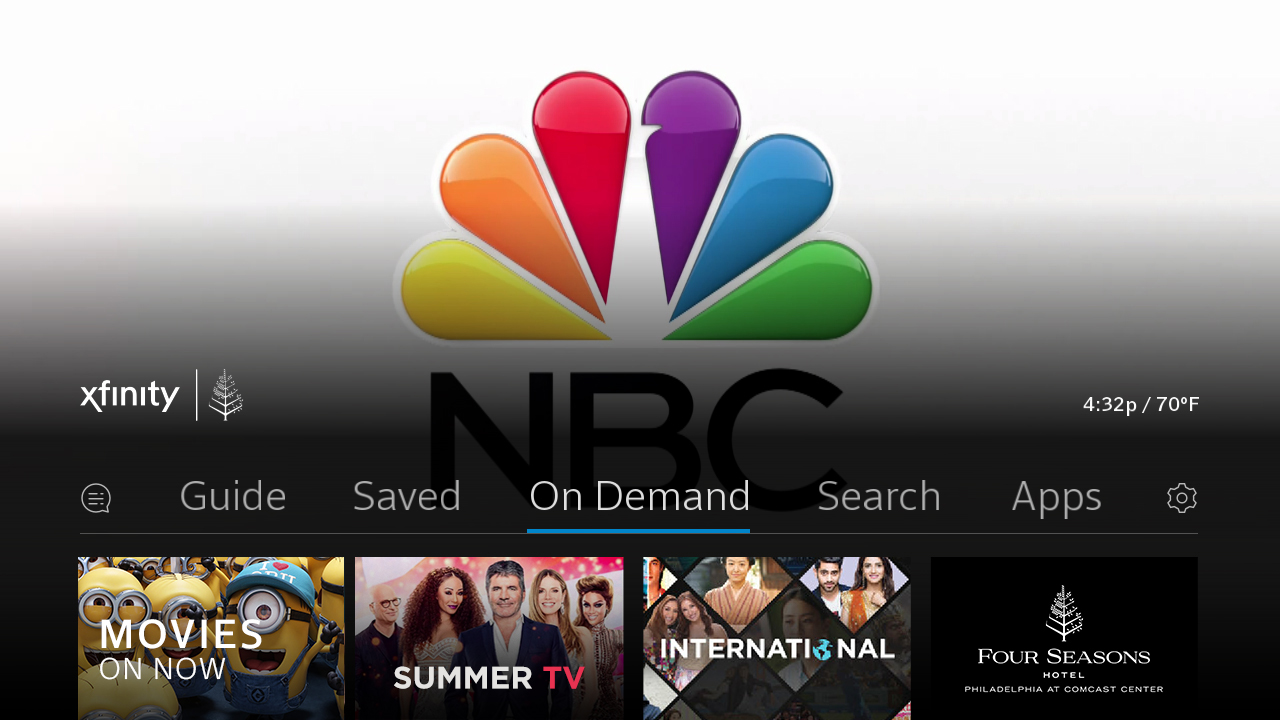 With the Hospitality Industry Technology Exposition & Conference (HITEC) underway in Houston, Comcast, AT&T and Dish have all announced upgrades or new additions to their video offerings for businesses.
Comcast Business has launched X1 for Hospitality, bringing viewing and personalization features of the platform, like voice-control and Netflix viewing, to hotel guests.
Following trials at select hotels across the country, the product will launch in each of the 219 guest rooms at the Four Seasons Hotel Philadelphia at the Comcast Center when it opens this winter.
Guests will have access to 300 channels and a free library of 50,000 TV shows and movies on demand, plus a two-tuner DVR. The X1 voice remote will be included, enabling voice-controlled search, recommendations and navigation.
"Comcast has the potential to disrupt the $3 billion United States business TV market with X1 for Hospitality," said Greg Ireland, multiscreen video analyst at IDC, in a statement. "Products and solutions that have generated excellent results on the residential side can help businesses, particularly in the hospitality industry, gain an edge in attracting new and returning consumers."
Additionally, hotel guests will be able to sign in to their own Netflix account through a secure channel supported by a Property Management System that clears data once a guest checks out to delete Netflix credentials and other personal information. Like the X1 platform for home, guests will also be able to access apps like YouTube, Pandora, IHeartRadio and NPR One.
Dish, meanwhile, said it will be integrating Netflix into its Evolve TV offering for hotels in the coming months, allowing guests to access their personal content right on their hotel room TV. Evolve was launched in June 2017, and integrates Chromecast, streaming apps via the Google Play Store and live linear content.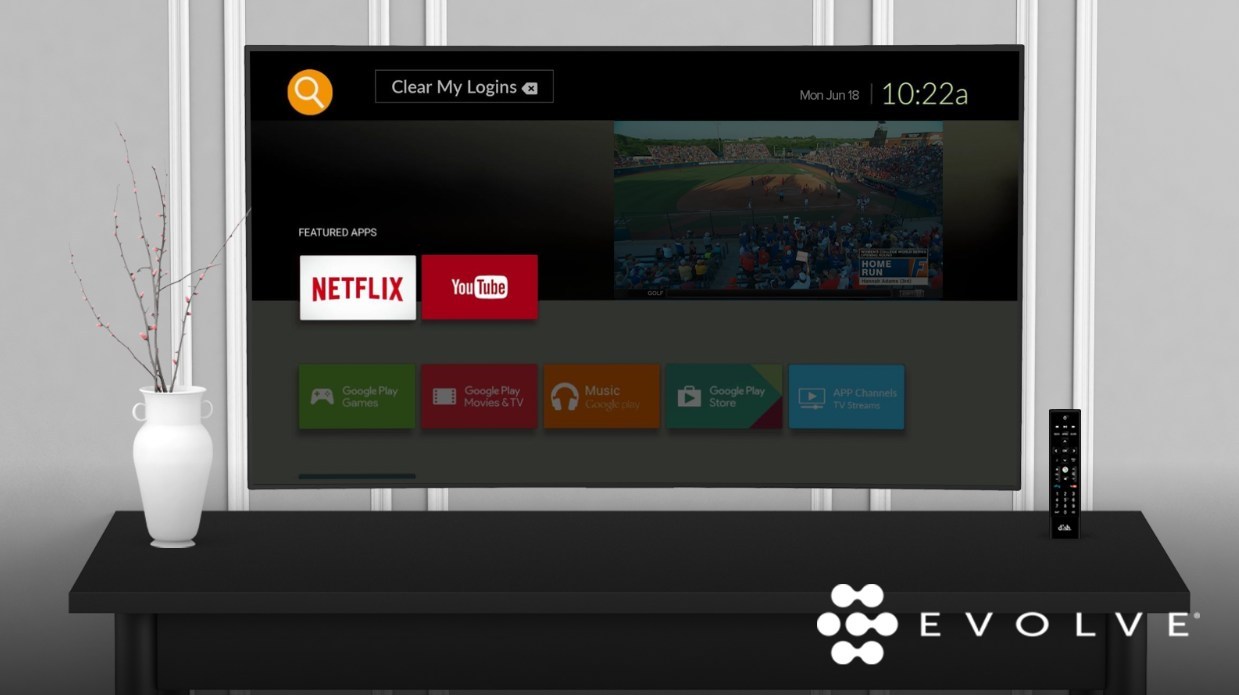 The 4K-capable offering is powered by Dish's headend video distribution platform for commercial applications, Smartbox, which is designed to be compatible with any hotel wiring setup, as well as existing or upgraded network infrastructures.
"Integrating Netflix on Evolve is a win-win for hotel operators and guests alike," said Alistair Chatwin, VP of Dish Business, in a statement. "Hotel operators can further elevate in-room entertainment by providing guests with Netflix's personalized entertainment experience, and customers can easily pick up what they've been watching at home on Netflix from the comfort of their hotel room."
For its part, AT&T has launched the third generation of its DirecTV for Business platform, COM3000.
The video headend delivers up to 138 HD channels, and business owners can opt to add channels individually, including their own in-house and OTT channels.
Guests are able to watch content on any screen, and with any hardware, such as smart TVs, third-party set-top boxes, or streaming clients. AT&T said the offering, which supports 4K HDR programming, can be delivered over any infrastructure, be it coax, Ethernet or WiFi.
The platform enables easier software upgrades so hotels can save on hardware costs, according to AT&T, and while hotels are likely to benefit the most, the solution also works for any business properties that need numerous TVs but don't want a receiver at each set.
AT&T also provides DirecTV video to Apple TV in hotels through a relationship that leans on RoomNetTV's technology.