This month Cox Communications promoted Leigh Woisard and George Richter—the company's top execs for communications and supply chain, respectively—to senior vice president positions.
Woisard was promoted to senior vice president of corporate communications and public affairs while Richter was upped to senior vice president of supply chain management.
Woisard will continue to oversee the development of strategic internal and external communications plans to support product sales, promote the company's community investment and direct all media and analyst relations.
Woisard is an 11-year Cox veteran who has served in communications leadership roles in Cox New England and Virginia operations and has led the national communications organization for three years. Prior to Cox, she advised a U.S. congressman and multiple corporate clients in agency roles.
Since joining Cox in 2008, the cable operator said that Richter has been responsible for significant savings annually through more effective sourcing and inventory management. Richter will continue to develop and manage an end-to-end supply chain strategy that includes sourcing, demand analysis and planning, forward and reverse logistics, warehouse management, purchasing and inventory management.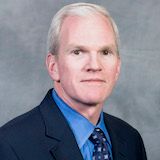 Prior to Cox, Richter spent more than 12 years with Arrow Electronics Inc., one of the world's largest distributors of electronic components and supply chain services.
"Our greatest company assets are the employees who work to deliver products and services for our customers each day," said Rhonda Taylor, executive vice president and chief people officer. "A key enabler of success remains the ability to attract and retain a diverse group of leaders who inspire and motivate excellence throughout the organization."
Other recent Cox officer appointments include:
• Mallard Holliday – vice president of corporate communications and public affairs
• Allen Roberts – vice president of Cox Business operations
• Linda King – vice president of supply chain operations, planning and logistics
• Bill Mangen – vice president of strategic sourcing and procurement.