Volkswagen has revealed the complex underlying circuitry of its vehicles in the newly unveiled eGon—a drivable cutaway model of a Volkswagen e-Golf. The company will present the eGon at the IdeenExpo, which aims to inspire young audiences in science and technology, in Hanover, Germany, from June 15 – 23.
The electronics and its interweaving wires are on display for all to see. Thanks to QR codes that can be scanned with an iPad, visitors can learn about the different components.
We have eight vocational trainees from eight different disciplines to thank for putting the eGon project together.
"This is the first time I've been involved in this kind of project and I've learnt so much. The eGon model is very complex and required lots of different skills. Our team was made up of eight vocational trainees from different trades. We're really looking forward to IdeenExpo and presenting our project to visitors at the event," Justin Pausch, an automotive mechatronics technician trainee, says.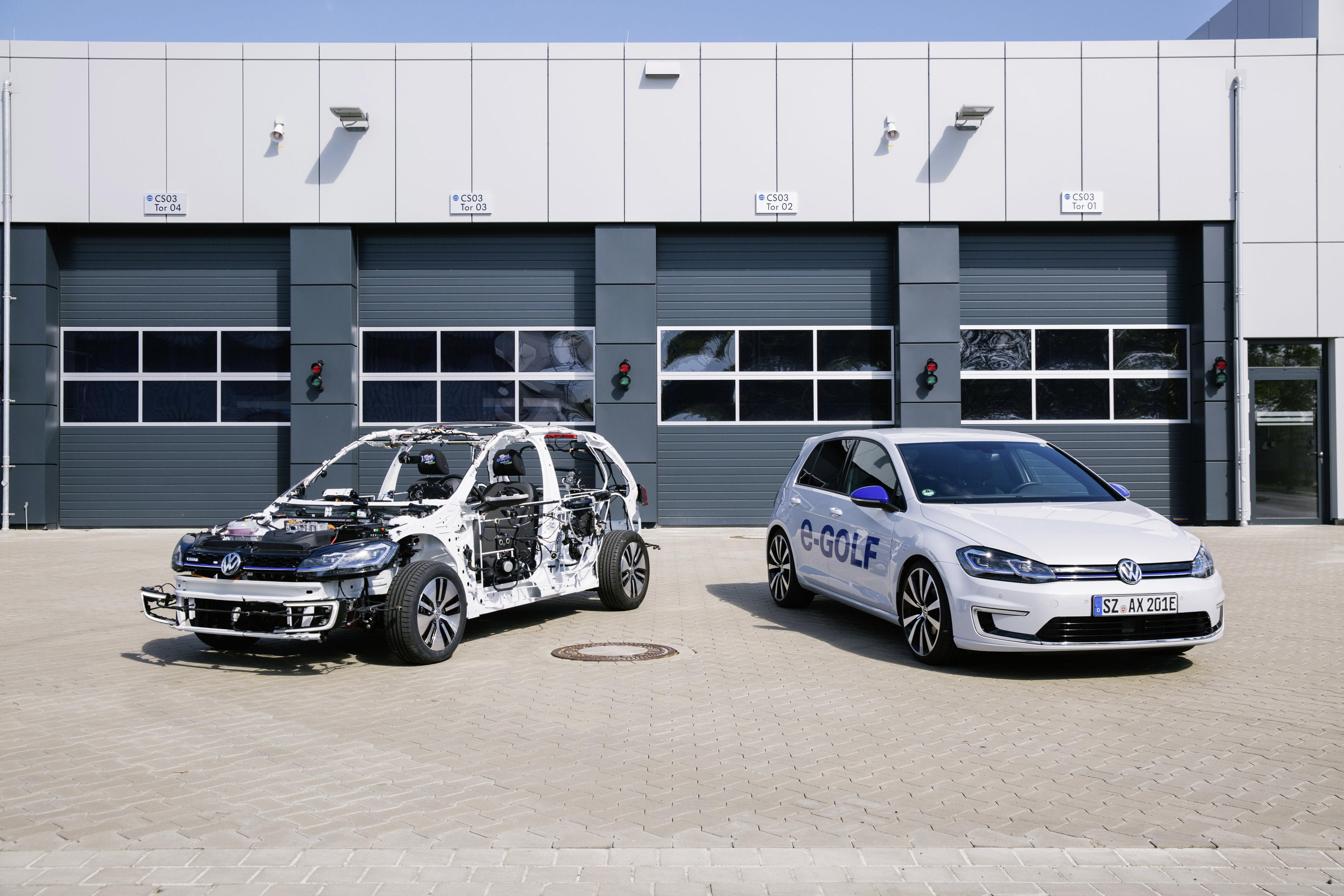 Christoph Görtz, head of Vocational Training at Volkswagen in Wolfsburg, adds, "Projects like this encourage motivation among the vocational trainees and are great fun at the same time. They not only transfer training content, they also encourage trainees to take a high level of responsibility, to show initiative and to create something tangible of their own that they can be truly proud of."
To see it in action, IdeenExpo's Twitter page recently posted a video of Minister Dr. Althusmann trying out the bare-boned eGon.