Each New Year invites a host of achievements, inventions, and technological advancements. As we enter the early months of another year, industry experts share their opinions on what's ahead for tech and engineering in 2018. Below you can read part three of our three-part series.
By Darin Billerbeck, President and CEO, Lattice Semiconductor
It feels like almost daily the market witnesses a new Internet of Things (IoT) innovation—from artificial intelligence and human computer interaction to devices at the Edge (and not the Cloud) that capture, connect, analyze, infer, learn, and make decisions. It's powerful to see where the industry is heading. For example, more intelligence at the Edge also solves latency, privacy, and bandwidth issues. The demand for low power, small form factor, and low-cost FPGA designs continue to grow, especially as it relates to Edge computing and Edge connectivity. Increasingly, we're witnessing products at the Edge require smaller form factors and ultra-low power thanks to the burgeoning mobile market. Additionally, energy efficiency is critical for artificial intelligence (AI) and machine learning, and small FPGAs are capable of delivering up to one TeraOps per second under one watt.
As a company committed to industrial, automotive and consumer applications, Lattice Semiconductor is seeing the impact of mobile FPGAs in broader markets, and anticipate further growth in 2018. We anticipate that a number of the products that were originally optimized for consumers will now find their way into Edge intelligence and Edge connectivity for smart cities, smart cars, smart homes, and smart factories. This only opens the door for new, innovative applications such as collision avoidance, license plate recognition, speech detection, facial detection, and tracking.
Additionally, in the coming year, Lattice expects tremendous growth in smart home devices, particularly in the smart speaker market. As in the recent release of all the devices from Amazon, Apple, and Google, voice-enabled assistants are anticipated to be adopted in wearables, home appliances, and autonomous vehicles. The industrial and automotive industries will experience meaningful growth as auto infotainment, ADAS, and factory automation, to name a few, continue to leverage FPGAs for sensor bridging, embedded vision, and machine learning.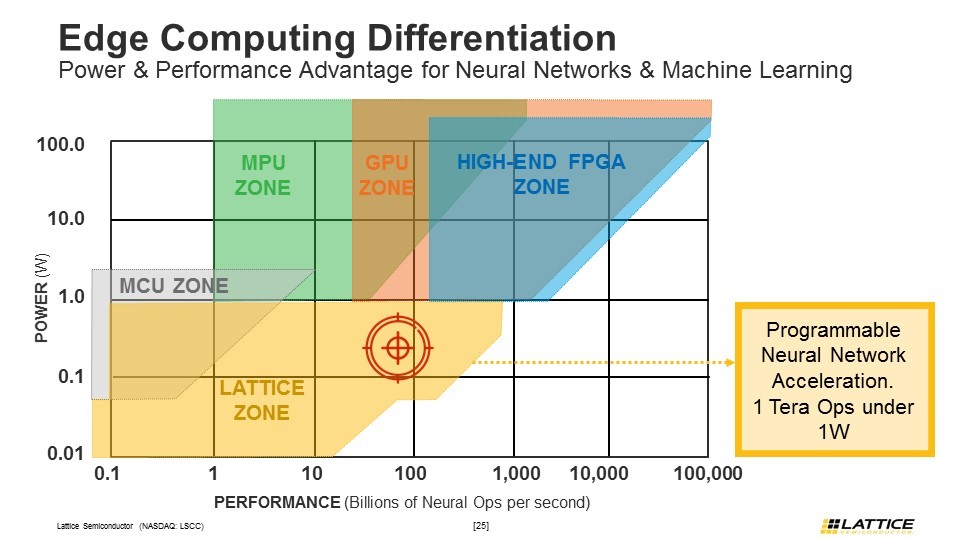 By Douglas Carlson, Senior Vice President and General Manager, RF & Microwave, MACOM
One of the most profound things affecting the RF and Microwave industry today is the unrelenting march of digital technology increasingly closer to the antenna, consuming more and more of what was historically RF functionality. The RF companies who adapt to the trend of digitization and learn how to interface with the digital domain will be the key players in 2018.
Across multiple market segments, the implementation of higher level digital solutions is becoming more prevalent as digitization becomes more cost effective and less power hungry, and at a higher sampling rate. Historically digitization was confined to very high-end systems due to the cost and power requirements. With the advance of silicon technology, digital solutions are becoming more ubiquitous. This trend shifts system complexity from the RF domain to systems which rely increasingly on software, data and data distribution. These systems drive the need for high frequency/high bandwidth optical links to accommodate the generated data.
Throughout 2018, one can expect to see this trend toward digitization implemented universally in many communications systems. RF content will be focused on power, noise, and switch applications, integrated with power control and monitoring to enable highly digital front-end solutions.
By Tally Kaplan Porat, Director of Corporate Marketing, Orbotech
2018 is the year of unprecedented cross-application technology adoption. From the smallest of components to full system modules, new technologies are getting ever smaller, smarter, multifunctional, and connected, making them attractive for new applications and devices. Most significantly, these advancements will inspire designers to see new possibilities across all industries.
Technologies that cross over into adjacent applications will be seen in many market trends, but two current trends—5G communications and smartphone advancement—are good examples of cross-application momentum. Growth forecasts indicate that 5G communications will generate 100 times more data than is available today with 4G. This expectation of data availability growth combined with Juniper Research's recent prediction of 1.4 billion 5G connections by 2025 portends a sea-change for potential technologies and applications, many of which are not yet conceived.
5G infrastructure technologies will abound, but another major area of growth fueled by 5G will be display technologies needed to support the enormous proliferation of video content. Data availability will lead to increased video consumption, and will ultimately spike the demand for 4K and 8K displays.
The superior visual clarity enabled by smartphone OLED displays, once restricted to large screen TVs, is now targeted for much smaller devices, such as wearables. The iPhone X has miniaturized 3D imaging and infrared technology to enable facial recognition, an exciting, nascent technology that is positioned to impact many new applications in 2018 and beyond.
Beyond 2018, we will continue to see technologies "leap" from one application to another. Predictably, to support growth in 2018, technology innovations in the electronics supply chain and production ecosystem will keep pace with exceptionally complex design implementations. However exciting a new technology, there must be a viable path for manufacturers to design and produce cost-effective and timely products to service mainstream commercial markets.
By Liam Devlin, CEO, Plextek RFI
2018 will see continued growth in mmWave 5G development activity. Despite the fact that the decision on which frequency bands will be allocated for 5G will be not be confirmed until the 2019 World Radio Conference in (WRC-19), we have already undertaken custom MMIC and module design work in most of the main candidate mmWave 5G bands (FCC licensed bands at 28 GHz, 37 GHz, 39 GHz, and the 26 GHz 5G "Pioneer Band" in Europe). It is becoming increasingly apparent that a single worldwide mmWave band for 5G is unlikely to be adopted and multiple bands are likely to be progressed.
Some of the early applications for mmWave 5G, such as fixed wireless access, are likely to use point to point or point to multi-point links. However, non-line of sight mmWave links will ultimately be required for many of the planned 5G applications. Various approaches are currently being trialed but it is likely that some form of electronic beam steering, either phased array or switched antennas, will be utilized. There is still much debate about the number of beams and Tx/Rx channels. Whilst some are proposing user terminals with many channels/elements, I feel a more modest number of channels (say 4 or 8) is more likely.
GaN technology also continues to go from strength to strength. LDMOS was previously the exclusive semiconductor technology choice for cellular base station PAs, but commercially competitive GaN transistors are now available and the technology is gaining ground from LDMOS, with a significant percentage of base stations already using GaN PAs. GaN has a higher power density than LDMOS and can provide a higher Power Added Efficiency (PAE), particularly at higher RF frequencies. I believe that GaN will continue to take market share from LDMOS in the cellular base station PA market and will become the preferred choice for the higher frequency cellular bands.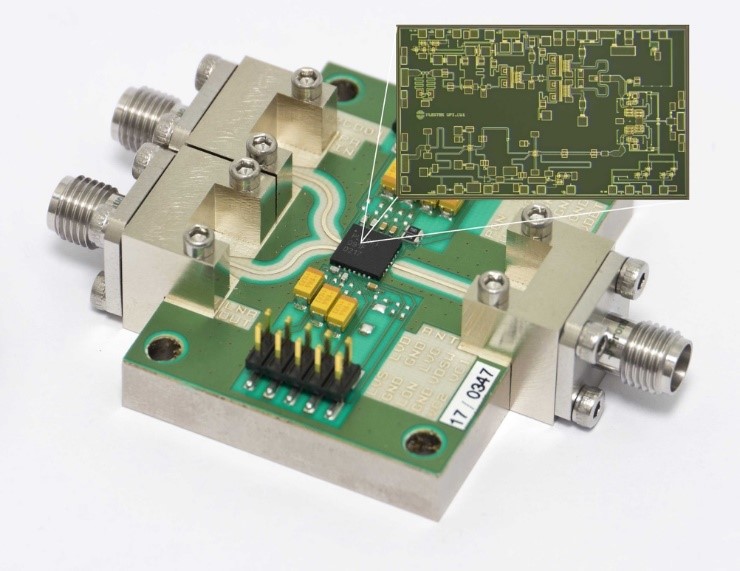 By Bert Schmitz, Sr. Director, Strategy & Planning, Qorvo Mobile Products
As mobile data prices continue to fall, the world of constantly connected devices will expand beyond smartphones to encompass a wider range of other products, from laptops and tablets to lower-cost portable devices and wearables.
More laptops and tablets will be designed with integrated support for 4G LTE, and later with 5G. Users will no longer have to hunt for WiFi hotspots. Instead, they'll be able to work and communicate wherever they go, because their devices will always be connected to cellular networks. Several major PC manufacturers are expected to introduce products in 2018; Microsoft's Always Connected initiative is an example of the trend. Many products will incorporate eSIMs, which will enable users to connect a device to their preferred mobile operator's network after purchase, without the need to add a hardware SIM card.
Using LTE instead of WiFi could also reduce the security concerns traditionally associated with using public WiFi hotspots, because LTE includes additional security features such as data encryption. Notably, hotpots will also evolve as mobile operators deploy Licensed Assisted Access (LAA), which transmits data over WiFi spectrum while using an LTE channel for secure connectivity and control.
For lower-cost devices that need less data throughout, operators are rolling out NB-IoT and Cat-M1 networks, which are designed to connect large numbers of devices while consuming very little power. Manufacturers will be able to add connectivity at very low cost and are likely to incorporate it into products in ways that are almost invisible to the consumer. Some e-readers, for example, already include cellular connectivity in the purchase price. The e-readers transparently download books in the background, so by the time the owner has finished one book the next is ready for viewing. Low-power wireless networks are also well suited for connecting many wearable devices, which need to be highly power-efficient to maximize battery life. Overall, 2018 will bring the dream of universal connectivity a step closer to reality.
By Cees Links, General Manager, Qorvo Wireless Connectivity Business Unit
Looking back, people will recognize 2017 as a turning point in technology development for the consumer electronics industry. In 2018, instead of wanting more devices, apps, and features, consumers will opt for simplicity. Increasing complexity does not bring more, but less. More options only create more selection stress, and unnecessary features cause confusion, irritation, and dissatisfaction. Fewer buttons, interfaces, features, and less choice will become a dominating trend for products and software in the coming year. While features and variety will continue to exist, they will be hidden under the hood. Consumer electronics will focus on simplicity, ease of adoption, start-up, installation, and use out of the box. This includes the ease of connectivity and connecting things to the internet. In the same way that we bought an axe or hammer and it worked when we brought it home, pre-configuration and store-installed security will ensure technologies work out of the box, without asking the customer too many questions. No complex putting things together, making sure we configure it right or connecting it correctly. This will be the trend in the coming year 2018. Long live simplicity!
By George Brostoff, co-founder and CEO, SensibleVision
Passwords are officially an endangered species. In fact, pressure has been building for years now to introduce a secure biometric replacement for passwords. But now that Apple has finally lifted the cap off with the introduction of Face ID, meaningful changes in consumer electronics are on the way for everyone—not just iPhone users.
That's because where Apple goes, everyone else goes. It's just a rule of the consumer electronics world. According to KGI Securities analyst Ming-Chi Kuo, noted for the near-prophetic accuracy of his Apple predictions, 3D face-scanning technology providers are receiving triple the number of inquiries since the announcement of Face ID.
But it's not just the Apple effect that is driving the push toward facial recognition. Public demand for better security in the face of massive breaches, decreases in manufacturing costs for 3D sensors, and the opportunity for new security features that don't interrupt the user experience are major contributors to the facial recognition trend.
Facial recognition technology will crossover of into consumer electronics starting with wearables. For athletes and non-athletes using wearables, securing their personal information and tracked fitness data will become a higher priority. Facial recognition technology will also crossover into TVs to help parents monitor their child's usage and appropriate show selection.
As consumer electronics continues to merge with the transfer of personal information, expect to see facial recognition technology as a standard spec, like Bluetooth and USB ports.
By Dermot O'Shea, Co-CEO, Taoglas
Size matters, today more than ever. As IoT and other consumer devices such as wearables shrink to meet a "right-sized" form factor for a variety of applications, the size of the components that go inside is increasingly becoming an issue for device manufacturers. Without sacrificing performance and spectral efficiency, antennas for these devices need to see a big leap forward to help meet the demand of next-generation devices.
Laser Directed Structuring (LDS) technologies have started to make their way into wearable devices and consumer electronics. This technology allows antenna design to be molded or printed directly onto a 3D surface, thus virtually eliminating size requirements, in some cases, for antenna installation. We are starting to see leading wearable companies, and those looking to move into the wearable space, adopting LDS technologies to bring the type of unobtrusiveness and design aesthetic that has been historically limited by technical constraints.
Another area where antenna size matters is the unmanned aerial vehicle (UAVs, aka drones) industry. Drones need highly reliable and efficient antenna solutions with lightweight components for better accuracy and endurance to be effective for commercial and industrial use cases. The footprint of the drone itself and the auto controller unit that manages it is small, so the weight and size of antennas for geopositioning must be highly condensed while maintaining strong positioning accuracy through a robust GNSS signal reception quality. Multi-frequency magnetic mount and patch antennas will continue to increase in popularity because of their ease of use and flexible form factor.