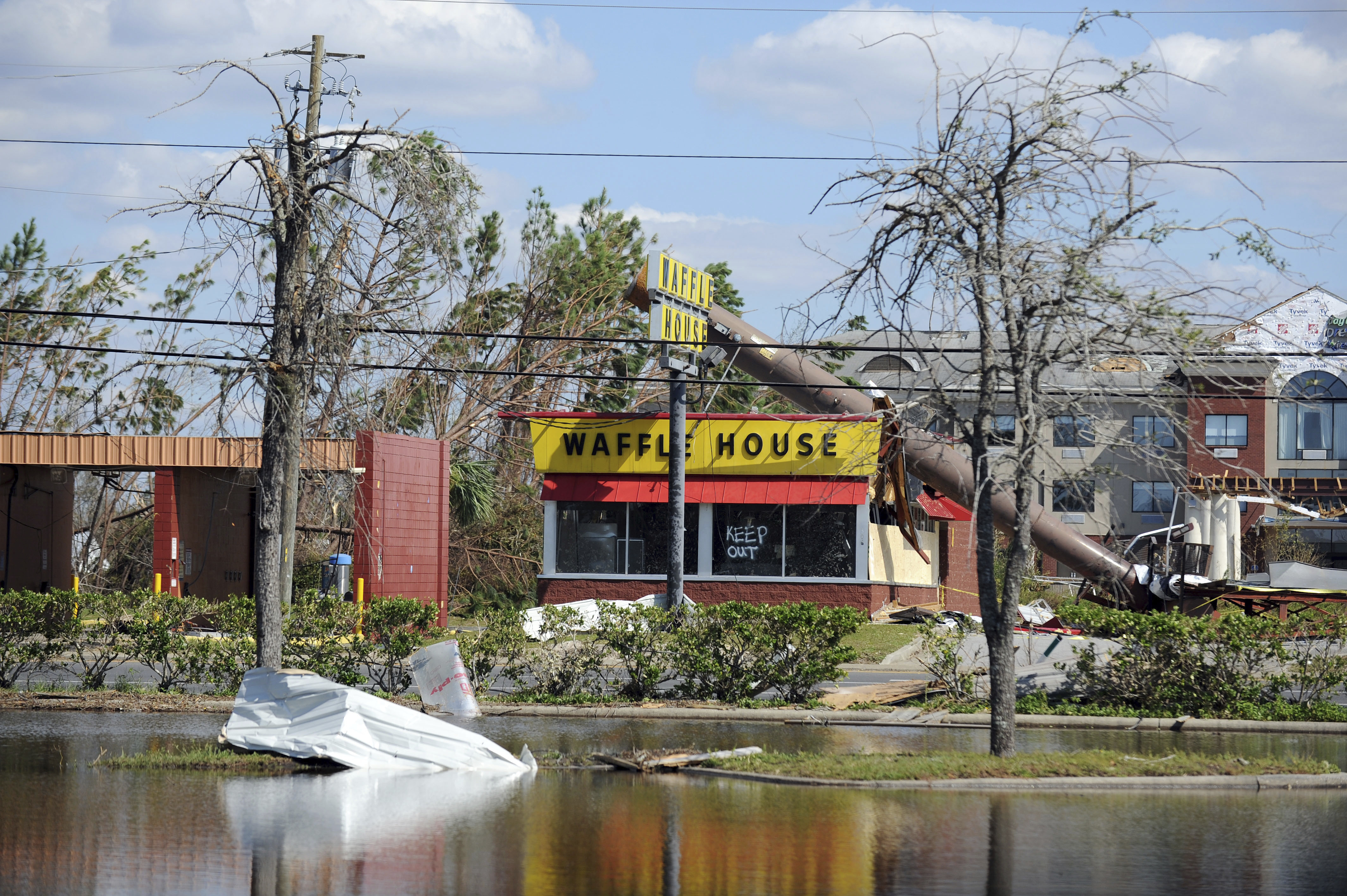 There are 151,048 cable and wireline subscribers across three states that are still without service following last week's Category 4 hurricane, according to the FCC's latest status report on communication services in areas impacted by Hurricane Michael.
That includes 112,402 subscribers in Florida as of Wednesday Oct. 17. There were also 38,129 subscribers in Georgia without service and 517 subscribers in Alabama.
Only one broadcast TV station (WFXL) reported being out of service, with 28 operational, which was unchanged from Tuesday.
As for radio, 13 FM stations are still out of service, with one station down, but sending programming to another station.
FCC Chairman Ajit Pai is scheduled to visit the hard-hit Florida Panhandle on Friday, where he will meet with service providers and government officials as he assesses damage from the storm and gets an update on recovery efforts.
"Hurricane Michael inflicted tremendous damage on many communities in Florida, and many residents are struggling to recover from the destruction. The FCC has been working to support federal, state, and local partners, as well as communications providers and broadcasters, to ensure that communications services can be restored as quickly as possible," Pai said in a statement. "I look forward to getting an on-the-ground assessment and continuing to work to help residents and communities bounce back from this tragic storm. In particular, I hope to see that wireless coverage in the area near where the hurricane made landfall is being restored more quickly than was the case earlier this week."
Find out how restoration of wireless communications in the impacted areas is going here.