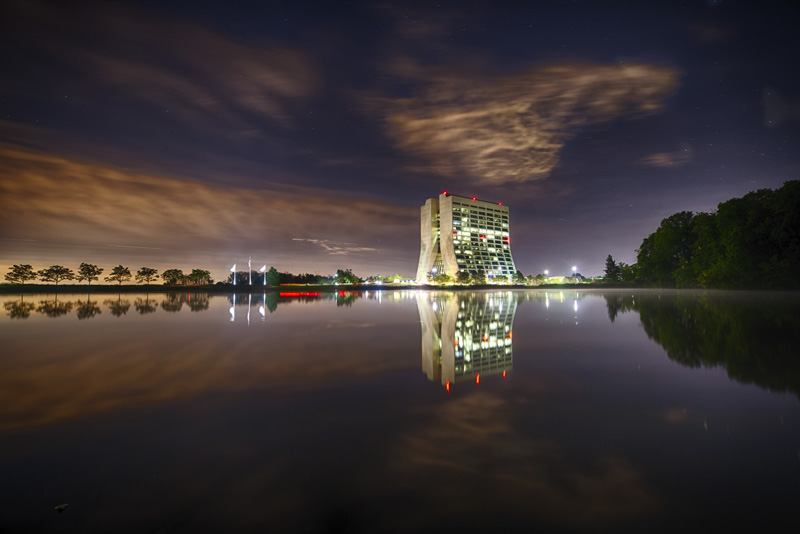 The Fermilab physics laboratory celebrated 50 years of operation this year, and sister lab CERN has a detailed look at the institution's history.
Fermilab was opened in 1967, its Illinois location selected to provide easier access to Midwestern physicists who found it difficult to reach Brookhaven National Laboratory's physics labs in New York. Fermilab also attempted to differentiate itself through its equality policy, stating a commitment to "make a real contribution toward providing employment opportunities for minority groups" during the turbulent 1960s.
During the Cold War, Fermilab researchers discovered the bottom quark, the first of many phenomena that would be observed there. (A bottom quark is one of the several types of quarks that make up all forms of matter, and can only be produced in isolation through high-energy proton collisions.) A single top quark was also produced there in 2009 – a rare phenomenon occurring only in one out of 20 billion proton-antiproton collisions. The Tevatron, the world's first superconducting particle accelerator, was developed and put to use at Fermilab.
Research there also extends into deep space and touches as close to home as the human body. Work at Fermilab led to the discovery of an unusually high concentration of gamma rays at the center of the galaxy, kicking off a conversation in the scientific community about whether dark matter hides at the core of the Milky Way. On the medical front, a proton accelerator built at Fermilab was put into use by the Loma Linda Medical Center, and Fermilab's in-house neutron therapy center was used to treat certain types of cancer.
Fermilab will hold public tours and events related to the 50-year anniversary throughout 2017. Their website also offers a wealth of information, including a look back at the site itself as it was in the earliest days of the internet.