Major Apple manufacturing partner Foxconn is reportedly considering a $7 billion joint investment alongside the iPhone company to build a display panel production facility in the United States.
According to Nikkei Asian Review, the news came courtesy of a Sunday announcement from Foxconn CEO Terry Gou, who noted Apple is "willing" to invest in the plant with Foxconn because it needs the displays as well. Gou indicated the facility could cost as much as $7 billion and would create between 30,000 and 50,000 new jobs.
Those figures are consistent with numbers displayed alongside Foxconn's logo on a sheet held by SoftBank CEO Masayoshi Son back in December during the latter company's own jobs announcement with President Donald Trump. The paper in Son's hands indicated Foxconn's investment would come over the same four year period as SoftBank's own $50 billion, 50,000 job push.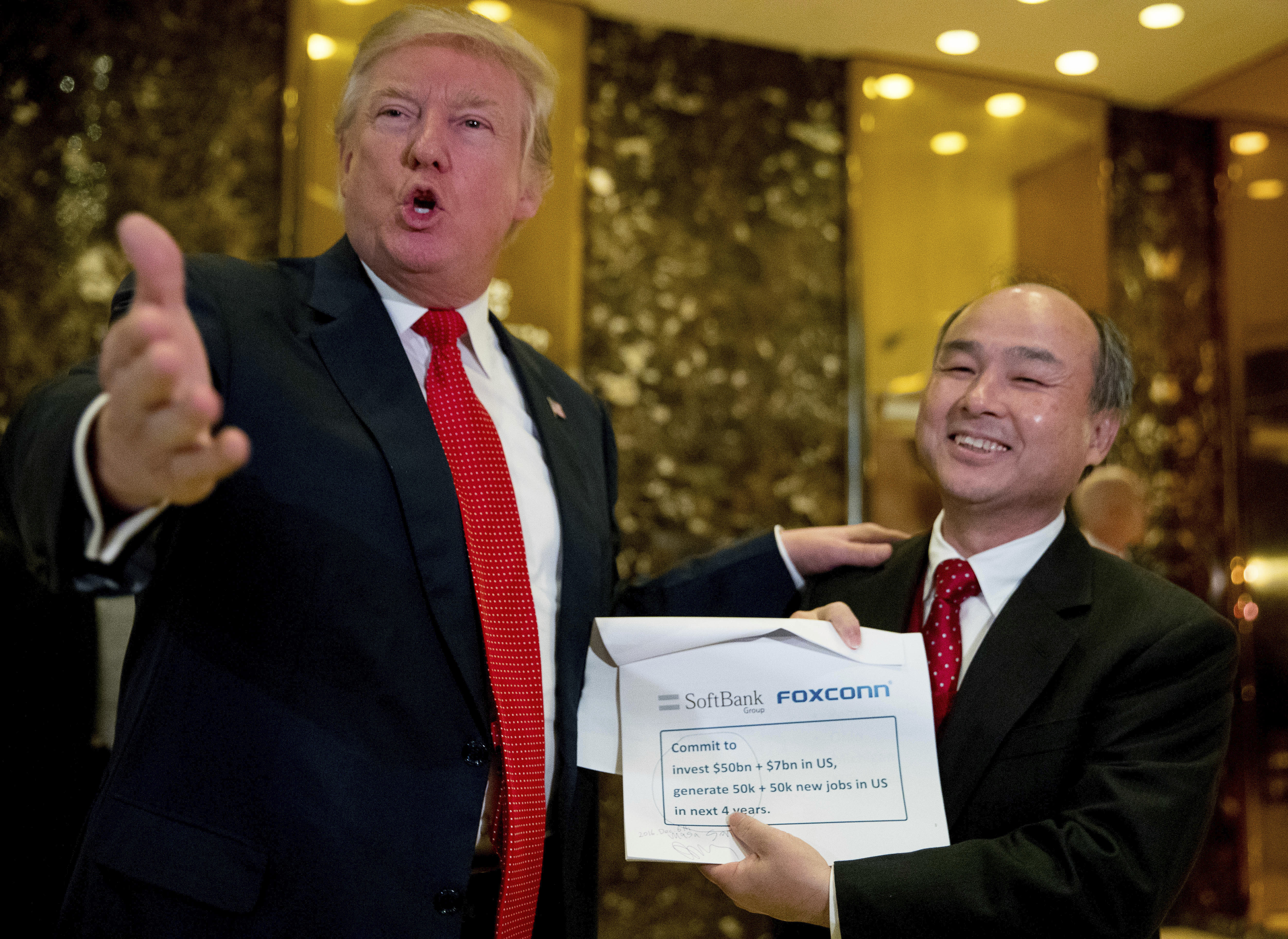 At the time, Foxconn confirmed it was in "preliminary discussions regarding a potential investment" to expand its U.S. operations, but had not yet determined the scope of any such investment.
Gou's comments, however, shed new light on Foxconn's plans, which also include construction of a new molding facility in Pennsylvania, Nikkei reported. Additionally, Gou noted Foxconn-controlled display startup Smart Technologies may move from Canada down to the United States since Trump has announced plans to revisit the North American Free Trade Agreement.