For several years, hardware and software advancements for high-speed, high-frequency electronic design have been a key trend at the DesignCon show. While those trends continue at this year's show at the Santa Clara Convention Center January 29 through 31, hot technologies such as 5G and artificial intelligence (AI) will also share the spotlight.
The continued drive toward developing hardware and software compatible with high-speed circuits will be on prominent display by a number of exhibitors at the show. For instance, Keysight Technologies will show a number of high-speed computing interface solutions for Double Data Rate (DDR) 5 design and test, as well as 400GE test and network validation. Keysight will also show its Infiniium UXR-Series of oscilloscopes (Figure 1), which encompasses models providing 13 to 110 GHz of bandwidth, for high-speed testing.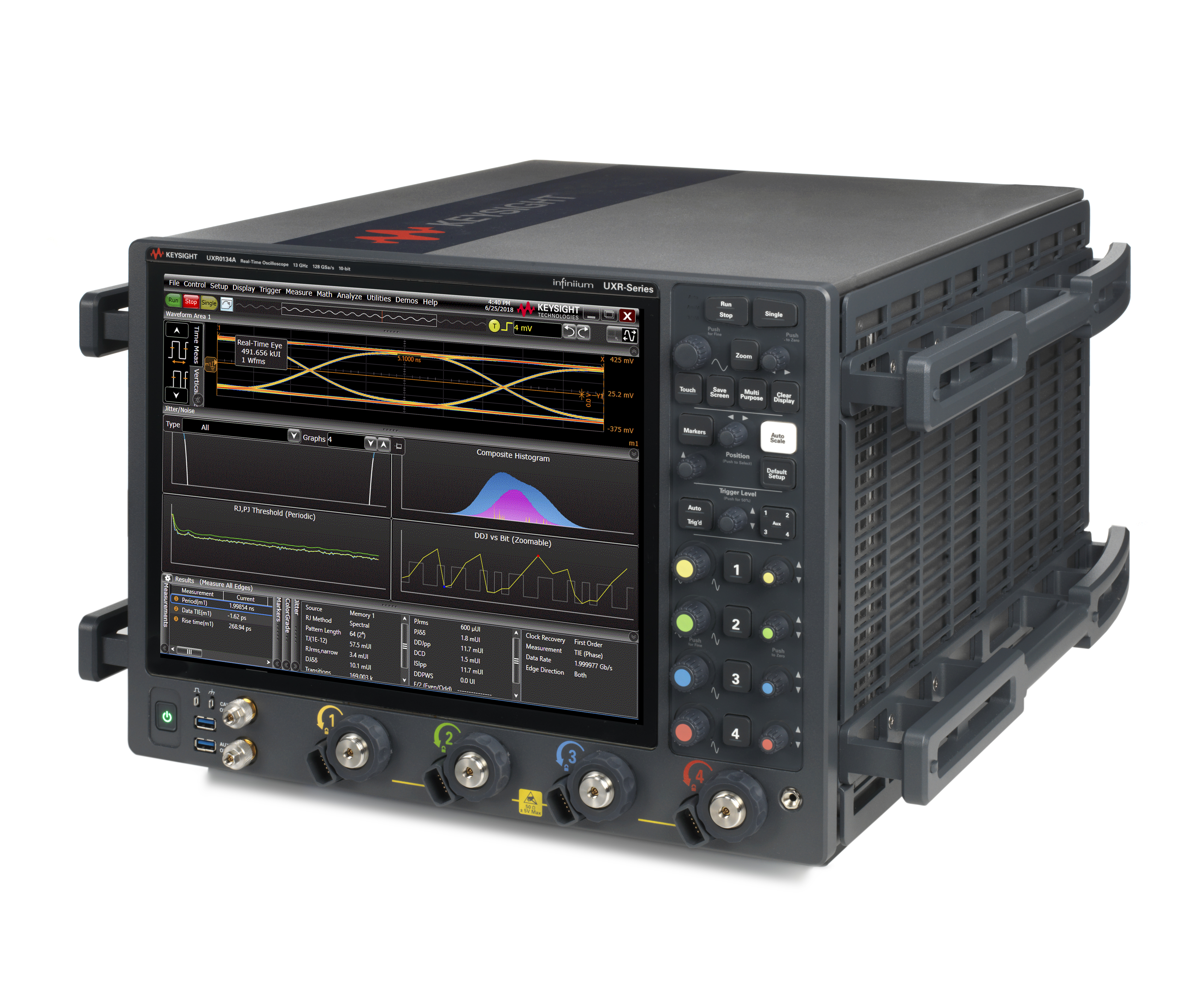 Test equipment supplier Tektronix Inc. will show several products, among them its series 6 mixed-signal oscilloscope and AFG31000 series arbitrary function generator. The latter features a 9-in. touchscreen and an integrated waveform sequencer that reduces the cost of generating waveforms with complex timing.
Because interconnection losses contribute to signal loss, interconnection suppliers have engaged in extensive R&D to develop product that ensure high-speed connectivity. TE Connectivity will show several high-speed connectivity solutions, including demonstrating a live 112 Gbps PAM4 electrical signal running over 2 meters of passive copper cabling to include cross-talk aggressors. Products on display include OSFP, QSFP-DD, QSFP, SFP-DD, and high-speed I/O solutions, as well as the Silver Interconnect family (Figure 2) for current next-gen server and storage designs.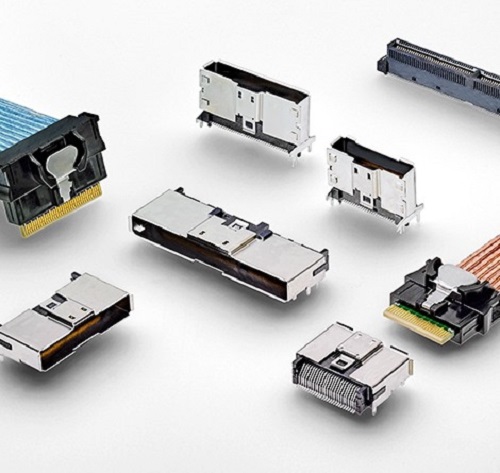 Another interconnections supplier, Molex Inc., will demonstrate 56 and 112 Gbps solutions for high-speed networking. The company is offering five product lines capable of reaching 112 Gbps, including its Quad Small Form Factor Pluggable Double Density (QFSP-DD) connectors, BiPass I/O and backplane cable assemblies, NearStack high-speed connector system cable jumper assemblies, Mirror Mezz high-speed system, and Impulse backplane connector and cabling system.
Technical Sessions
The other component of DesignCon is an extensive array of technical sessions. The show's daily keynote sessions reflect several trends in advanced computing technologies.
Tuesday's keynote session, presented by Irfan Siddiqi, a physics professor at the University of California at Berkeley, will explain how quantum computing has the potential to drastically increase computing performance in a number of areas including AI, machine learning, cryptography, personalized medicine, and more. Siddiqi and his research team, the Quantum Nanoelectronics Laboratory, have focused on developing advanced superconducting circuits for quantum information processing, including computation and metrology.
The role of 5G in vehicle communications is the focus of Wednesday's keynote, being presented by Robert Heath, a professor in the electrical & computer engineering department at the University of Texas at Austin. Heath will review the requirements for V2X and how the high data rates and bandwidth of 5G may address them. Some speculation will be provided about ways that sensors and communication can interact together in future networks.
Thursday's keynote delves into two rapidly emerging technologies: artificial intelligence and autonomous vehicles. Gloria Lau, head of hardware engineering at Uber, will examine the hardware challenges faced on a hyperscale level when designing self-driving vehicles. The discussion will focus on hyperscale data center hardware technology used for real-world deep learning applications.
AI will also be the subject of a Wednesday afternoon panel discussion titled "Real World Cloud & Machine Learning/AI Deployment for Hardware Design." The panel will discuss real-world deployment of machine learning and artificial intelligence in hardware and electronic design, as these technologies finally move out of the laboratory into the real world.
The cutting-edge light generation and detection technology of photonics will be the subject of a Tuesday afternoon panel titled "Photonics Coming of Age: The Emergence of PDKs." The discussion will look at how Process Design Kits (PDKs) are emerging to help design engineers access foundry technologies through tools for simulation, schematic capture, layout, and design rule checking. Several PDK pioneers will discuss how photonic tools are linked to emerging commercial foundries.