The U.S. Olympic Cyclists training for the 2016 Olympic Games in Rio De Janerio were equipped with high-tech wearables in the form of smart cycling glasses. The team partnered up with Solos, the creator of the high-performance, high-tech smart cycling glasses. The eyewear enabled athletes and members of the USA Cycling team to simulate the track they'd be riding on during the Olympic games. The innovative, heads-up display, along with audio technology, gives riders significant performance data that they need to train. Solos smart eyewear provides data on accuracy and peak results, without forcing riders to break stride.
The aim of the partnership was to properly arm the riders so they could keep their heads up and eyes on the road. As a rider, you can focus your eyes on the data or look past it to see the road ahead.
Here's what it measures: heart rate, speed, power, pace, cadence, distance, duration, and additional Bluetooth and ANT+ data. The app captures, streams, and syncs the data so each athlete can customize workouts in order to stay on track, while still targeting performance levels.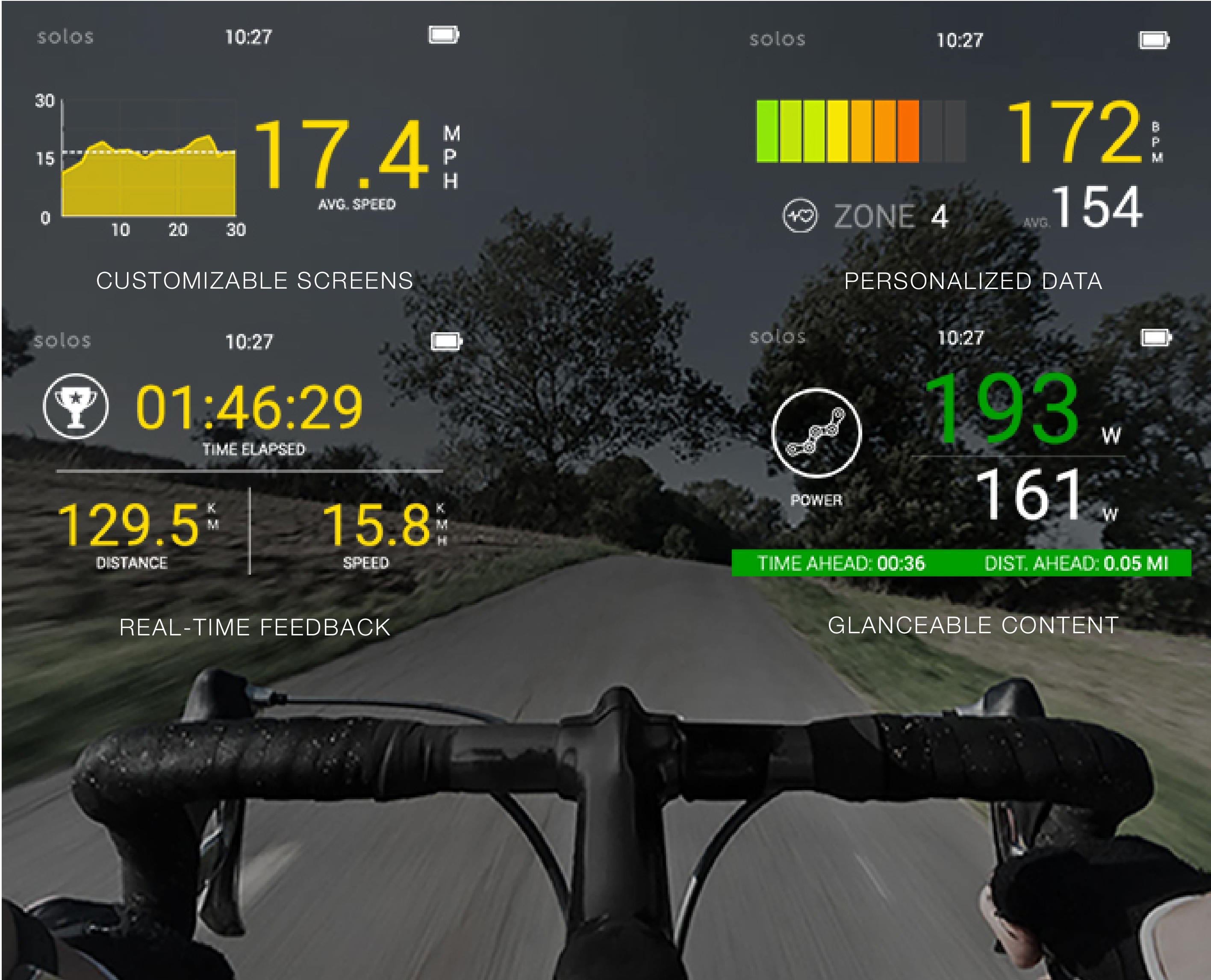 The phone app assimilates the data from multiple devices and is wirelessly transmitted to the electronics in the frame of the shades. A small optics module in the front of one side of the glasses actually houses the micro-display that shows the data on a virtual screen in the rider's field of view. In addition, an audio feed of the data actually reaches the rider through an accompanying headset.
Although the riders will not be permitted to wear the glasses during the competition, the glasses were a big help during the training phase. And, on May 24, Solos actually launched a Kickstarter campaign so others could also partake in the fun.