Connected and smart consumer products are taking center stage compared to purely mechanical devices and simple electronic products. But the power required from microcontrollers, sensors, and other components that make these devices "smart", means that batteries are key considerations in design.
Also, the size and the need for portability of a wearable product's design constrains its battery choice. Yet at the same time, the device's power requirements also drive the battery form factor. Consumers' demand for smaller, thinner products with longer battery life will continue to keep product design engineers and hardware engineers busy!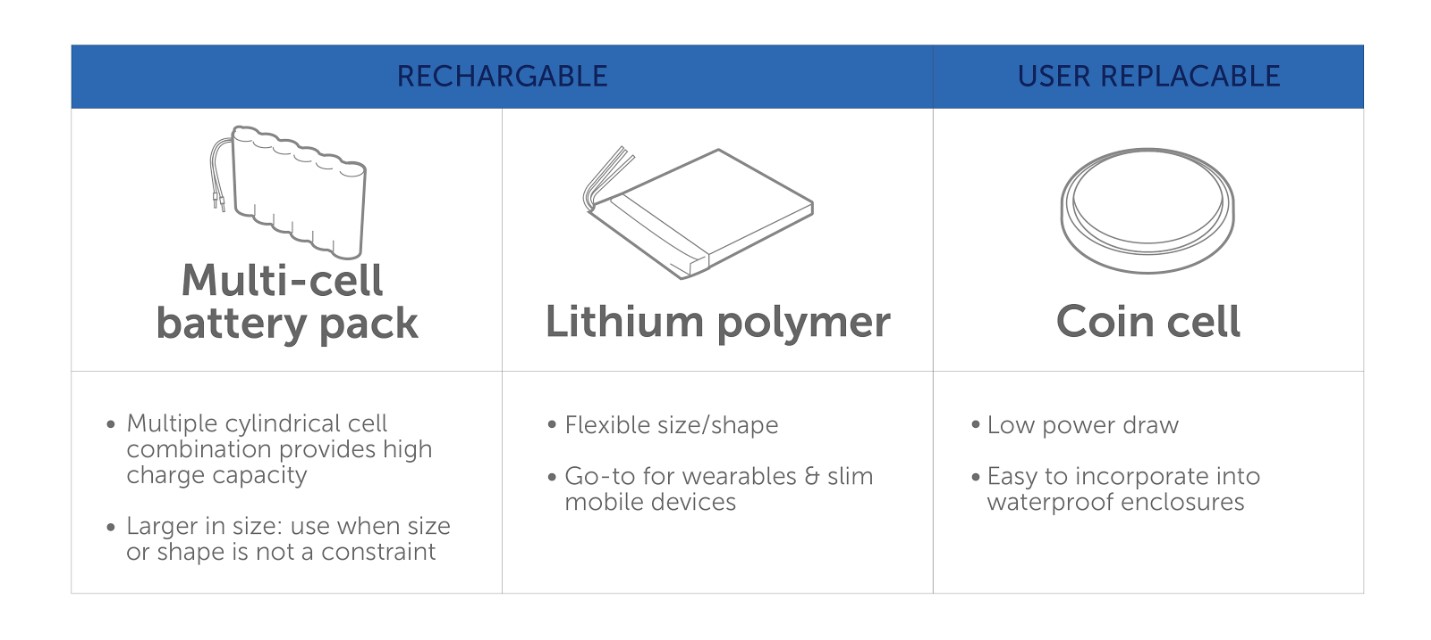 From lithium ion batteries to coin cell batteries, and from battery life to size and fit, there are many options of which battery technology best fits your needs, and how you can use each one in prototyping.
First, the most popular batteries used in cordless and mobile products today fit into two simple overarching categories and three major types from a product design standpoint:
Multi-Cell Battery Packs
If you require high power output from your battery, and size/space is no constraint, multi-cell battery packs are the way to go. Chemistries range from nickel metal hydride (NiMH) to lithium ion (Li+)—since lithium ion are the most popular kind, we'll focus on those types of multi-cell battery packs.
Multi-cell battery packs are often a collection of cylindrical cells encased in rigid housing, and they come in a bunch of standard sizes. You can link multiple cells together for higher charge capacity. Use multi-cell battery packs when you need high charge capacity, and your product has space to spare. Examples of consumer electronics products that use multi-cell batteries are power tools, mobile power banks, robotic vacuums, and most point and shoot digital cameras.
In particular, large, removable battery packs, such as those found on cordless power tools, often contain multiple cells. The battery pack is encased in a custom injection molded housing which protects the batteries while also making the battery pack proprietary. These battery packs sometimes plug into a custom charger for recharging or accept a 5V power supply.
For prototyping purposes, it's best to use an off-the shelf battery (you can find some here that can fit inside your product housing if you don't want the battery to be user removable. Or you can use 3D printing to prototype an enclosure for a removable battery pack.
When in production, there are many vendors who can supply battery packs, as long as you stick to standard sizes and combinations. In most products, the hidden battery pack is a standard off-the-shelf component; while only the housing enclosure is proprietary and unique to the product.
Lithium Polymer Batteries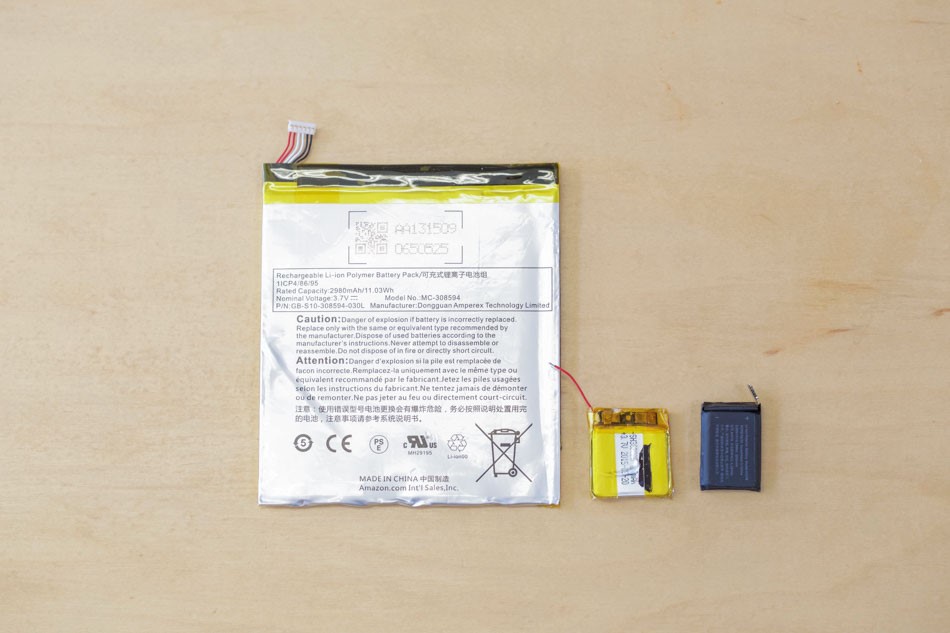 Lithium polymer (Li-Po) is the go-to battery choice for most mobile devices, especially those with tight space constraints. Based on the same chemistry as lithium ion, albeit in pouch form, they are more compact, while still being rechargeable.
Though we could identify them as pouch cells based on form factor, it's standard industry practice to call this type lithium polymer, which is sometimes a point of confusion.
Lithium polymer batteries offer the greatest design flexibility for wearables. They're slim, rechargeable, slightly flexible, and easy to get in a custom size. The variety of sizes available also means they are highly compatible with many form factors, making Li-Po batteries the easiest to adapt to your design. However, the battery isn't intended to be user-replaceable because the pouch is easily damaged, so it needs to be well protected by the device housing.

Lithium Polymer batteries are perfect for prototyping because they come in so many sizes and varying thicknesses. And, you can find practically any rectangular shape on Amazon or any hobbyist shop (Adafruit, Sparkfun, etc.).
If you want a custom-shaped battery, be sure to consider tooling cost and certification cost. While it is very easy to make tooling for different shapes, manufacturers already have a large menu from which to choose, so look there first! Additionally, if you're going the custom route, you'll need to UL-certify your custom battery. To save costs, choose a size that is already UL-certified by the manufacturer.
While Lithium Polymer batteries do offer slightly more charge density than lithium ion multi-cell batteries, they're also more expensive. Also remember that since they're not user-replaceable and are meant to be rechargeable, your product will need to have a method of charging them, whether that's via a USB port or inductive coil.
Coin Cells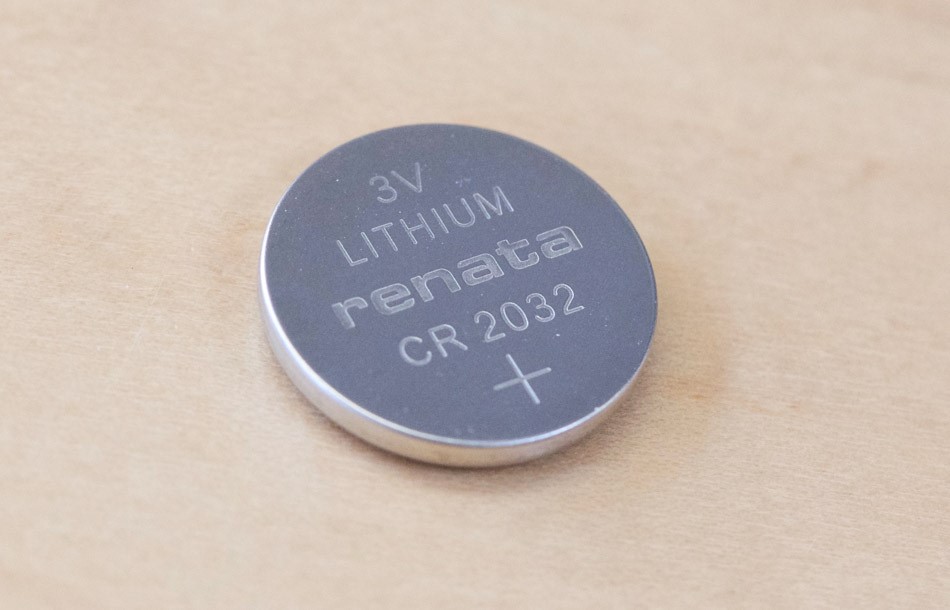 Coin cell batteries are very useful if your device needs to be very compact and requires low power draw. These come in a wide range that may employ different chemistries, including lithium, alkaline, zinc-air, and others. Unlike lithium ion (multi-cell battery packs) and lithium polymer (pouch cells), coin cell batteries are non-rechargeable. The user will either replace the battery or dispose of the device after the battery life has been depleted.
The main restriction of coin cells is the charge capacity so these are reserved for low draw devices. Power output aside, coin cells also have very useful attributes. They are compact, and because they are user-replaceable, there is no need to incorporate a charging port into the design. As a result, devices designed to use coin cell batteries are much easier to waterproof.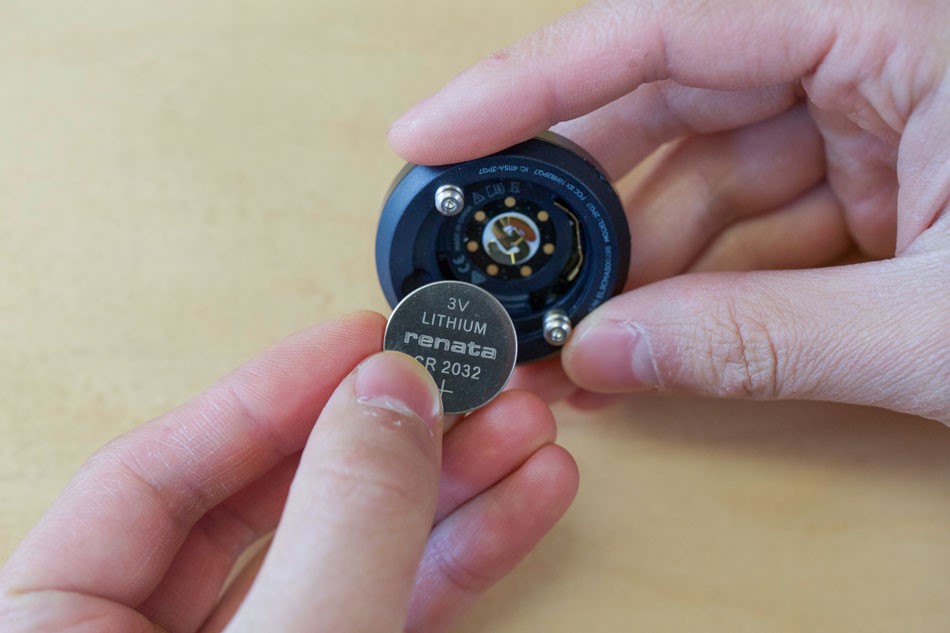 Because of the lower charge capacity, a general rule of thumb for design is that the device should last six months under normal use before the battery needs to replaced. Otherwise, coin cells are simple to use and can be readily be bought at most drug and grocery stores.
Old Stand-Bys
So what about AA, AAA, and other batteries, we know so well from brands like Duracell and Energizer? They're still around, but for wearables and modern devices, alkaline batteries are falling out of favor because they're non-rechargeable (at least in a device), yet they often don't have suitable capacity for today's power hungry consumer electronics. Additionally, they aren't optimal in terms of sustainable design: Once depleted, while they should be recycled, they're often disposed of as waste.
Takeaway
Choosing a battery for a wearable device might seem intimidating, especially since the product's usability and form factor depend heavily on this single component. But all you need to keep in mind is the general use case for each type and you'll be able to identify which is best for your product design, wearables form/function, and battery life needs.
All the different battery chemistries and technologies might sound advanced and confusing, but if you break it down to multi-cell battery pack, lithium polymer, and coin cell batteries, they become topics that everyone can know and implement. And unlike the denim-on-denim trend or the man bun, the "smart things" trend seems here to stay!