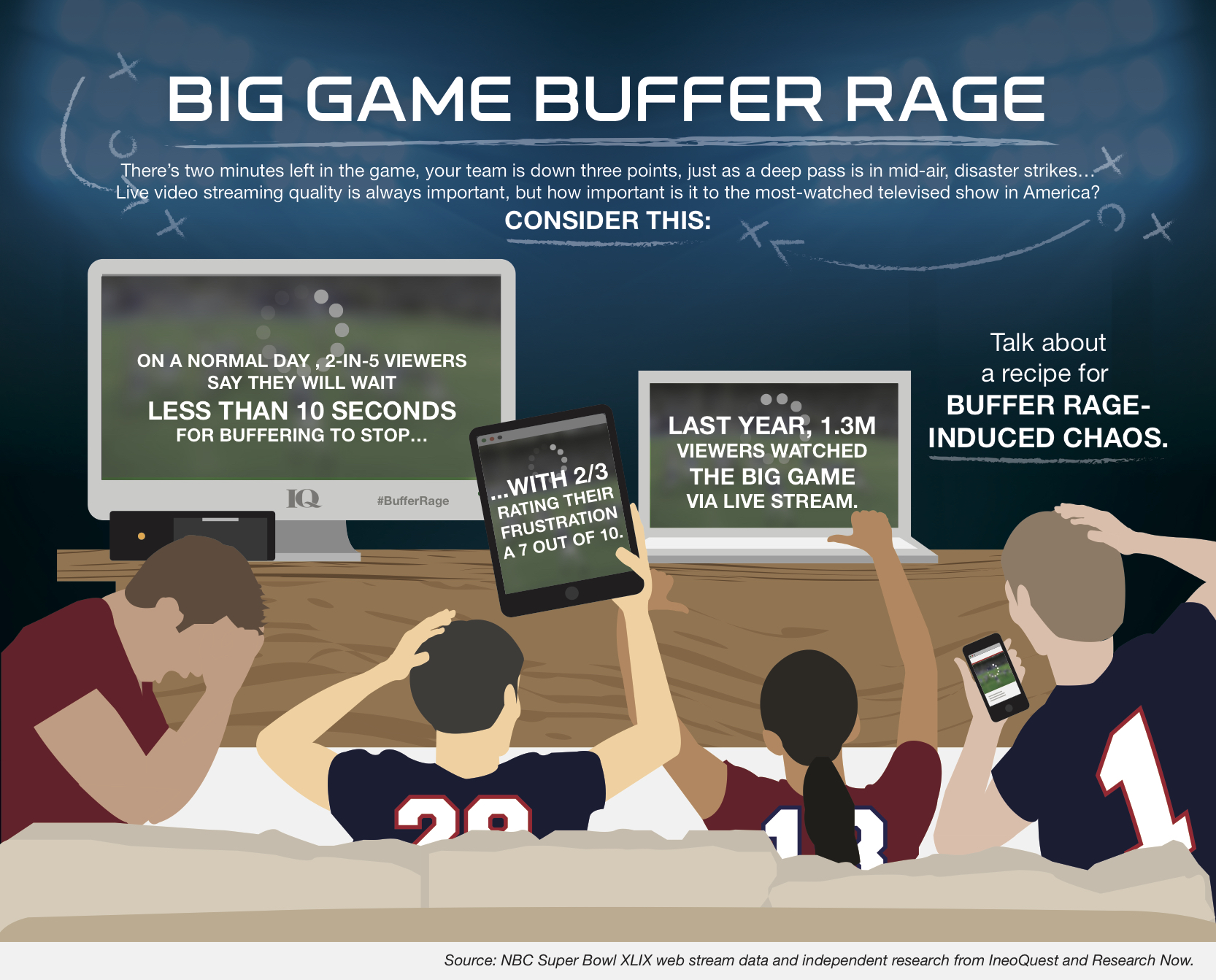 The New England Patriots and the Atlanta Falcons will square off for Super Bowl LI this Sunday in Houston's NRG Stadium, which will be news to close to no one in the United States who has glanced at the internet or turned on the TV in the last couple weeks. Fox Sports excited the cord-cutting crowd last month when it announced it will offer a live, non-authenticated stream of Super Bowl LI on Fox Sports Go, which allows viewers to stream the event at FOXSportsGo.com using iOS, Android, Windows, and Amazon tablets or through connected devices, including Apple TV, Roku, Android TV, Chromecast, Amazon Fire, and XBOX One. So, for the Super Bowl broadcast, users will not need to enter their pay TV credentials for viewing.
The potential quality of the Super Bowl stream has likely kept a few people working for Fox Sports up at night, as consumer expectations of a solid streaming experience continues to grow.
"With the streaming of live sporting events and licensing fees on the rise, providers are under increased pressure to deliver a quality experience. A stream quality fumble carries more risk than ever," IneoQuest Senior Director of Marketing Kurt Michel, observes. "The quality of the live stream becomes even more scrutinized when it's delivered exclusively, such as Fox's stream of the big game."
Michel points out that when cord-cutters and other OTT-only viewers don't have another option for watching the game, they expect a "broadcast-quality experience, and that demands that the provider have the information required to detect and address issues as fast as possible, before the stream failure becomes tomorrow's big news story."
He further suggests that end-to-end monitoring visibility and control is not optional when the complexities of online streaming are so high and the stakes are higher. "Real-time video intelligence is the most effective way to prevent video failures and avoid viewer turnover," Michel adds.
Another interesting element of this streaming story is that fact that Fox Sports' live stream of the Super Bowl will feature local advertisement integration, which is a first. "More than 170 Fox affiliates around the country have already committed to partnering with Fox Sports to program local digital ads," the company says in a statement. "Participating affiliates will have access to same ad inventory for both the linear and digital broadcasts of the Feb. 5 game." So, with local advertisers expecting that cord-cutters will see their commercials via a quality stream, that adds a new wrinkle.