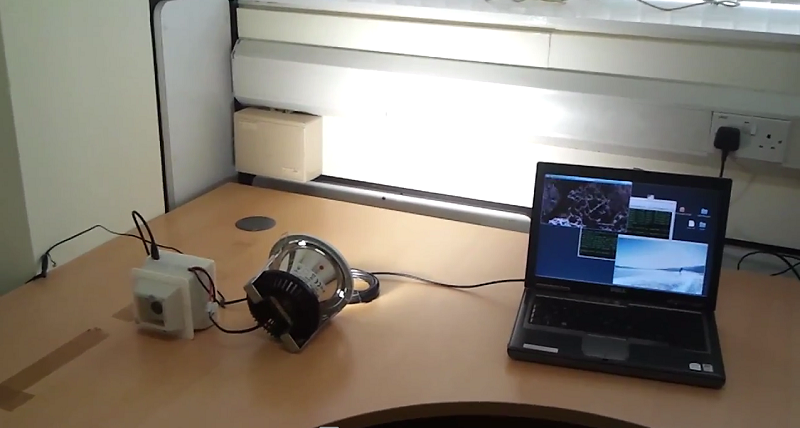 LED-light powered transmission, originally invented in Scotland in 2011, has now been implemented by an Estonian startup.
Li-Fi, in which LED lights switch on and off to transmit data up to 100 times quicker than Wi-Fi with less power, can work using conventional LED light bulbs. Information is transmitted electromagnetically, just like when using Wi-Fi. The brightness of the light changes incrementally when it is sending signals, which are beamed to a converter where they are processed as an electrical signal.
The startup, called Velmenni, is rolling out Li-Fi in industrial settings in Tallin, Estonia, according to reports on Tuesday.
Their visible light communication setup yielded tests of up to 224 gbps in a lab setting, Velmenni said. The startup is looking at rolling it out in more offices and industrial settings. In other areas of application, airlines and intelligence agencies are also eyeing the high-speed transfer.
Li-Fi was originally invented by Professor Harald Hass of the University of Edinburgh.
"All we need to do is fit a small microchip to every potential illumination device and this would then combine two basic functionalities: illumination and wireless data transmission," Haas said in a TED Talk.
Velmenni argues that Li-Fi has other advantages over Wi-Fi including its speed. It can be more secure because light waves don't travel through physical barriers, the company said, perhaps explaining the intelligence community's interest. Airlines may also find it advantageous because Li-Fi doesn't interfere with other forms of technology. The side effect of that is that Internet-connected devices would need to be reconfigured in order to send or receive Li-Fi.