Salvador Dalí lives…in a digital form. The famous Spanish surrealist painter has been recreated as a simulation for The Dalí Museum in St. Petersburg, Fla. Known as the "Dalí Lives" experience, visitors will be able to interact with the painter on various screens located throughout the museum.
The museum's Executive Director Dr. Hank Hine says, "Dali was prophetic in many ways and understood his historical importance. He wrote, If someday I may die, though it is unlikely, I hope the people in the cafes will say, 'Dali has died, but not entirely.' This technology lets visitors experience his bigger-than-life personality in addition to our unparalleled collection of his works."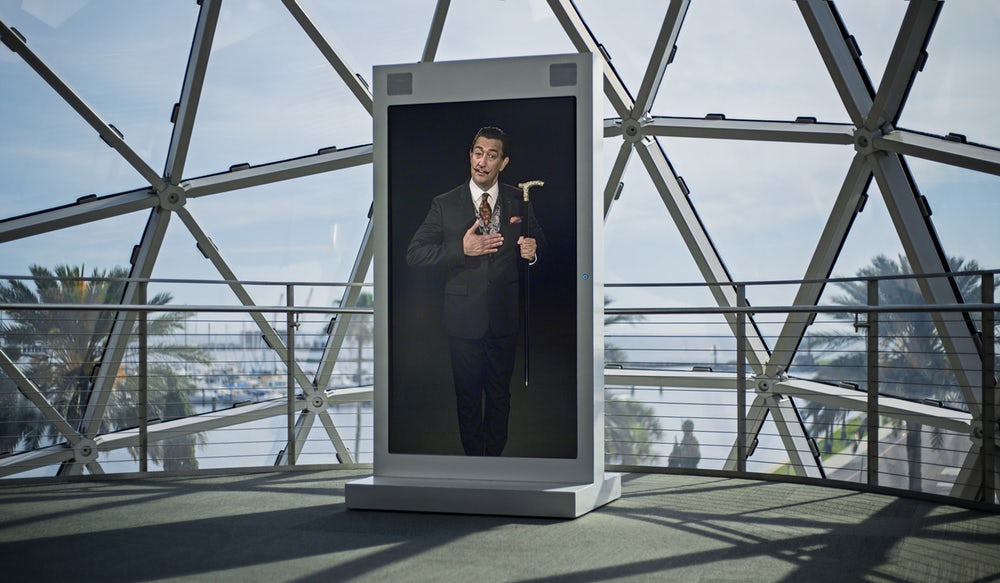 With the help of Goodby Silverstein & Partners of San Francisco (GS&P) as project partners, the team's first step was to gathered archival footage of Dalí. After a large pool of data was collected, GS&P trained "an AI algorithm to 'learn' aspects of Dali's face" and then "looked for an actor with the same general physical characteristics of Dali's body," according to The Dalí Museum.
Dalí's AI-generated form was matched to fit the actor's facial expressions. For the script, the team used a mix of the painter's actual writings and quotes, and material that was reenacted by the actor that touches on present-day topics.
The experience premiered at The Dalí Museum May 11, which would have been his 115th birthday. Although this project certainly brings with it a few ethical questions for us all to mull over, you can see the digital recreation for yourself in the introductory teaser videos below.