Suppliers of microprocessors and microcontrollers continue to gear up for new applications and more demanding performance requirements with a number of recent announcements.
Arm Limited: Semiconductor IP company Arm and China Unicom, in late February, announced a long-term partnership agreement to deliver IoT scalability, security, and simplicity to Chinese enterprises and global companies looking to have a local presence in China. The collaboration will leverage Arm Pelion Device Management, Arm Mbed OS, China Unicom's new IoT platform, and a device and application ecosystem. The platform brings a robust "edge-to-cloud" ecosystem, and securely connects 100 million devices across China. "The IoT market in China continues to grow at a rapid pace, with cellular IoT connections growing from 560 million in 2018 to 1.5 billion by 2022," according to Sam Lucero, senior principal analyst, IoT, IHS Markit.
Microchip Technology Inc.: To address applications that demand higher-speed and higher-resolution analog-to-digital conversion, Microchip announced March 6 12 new Successive Approximation Register (SAR) Analog-to-Digital Converters (ADCs) along with companion differential amplifier MCP6D11 designed specifically for the new portfolio of SAR ADCs. Designed to operate in high temperatures and high-electromagnetic environments, the MCP331x1(D)-xx family includes the industry's only one-million-samples-per-second (Msps) fully AEC-Q100-qualified 16-bit SAR, providing the reliability required for automotive and industrial applications. The devices support a wide digital I/O interface voltage (DVIO) range (1.7-5.5 V), which allows interface with most host devices, including Microchip's PIC32, AVR, and Arm-based microcontrollers and microprocessors. This eliminates the need for using external voltage level shifters.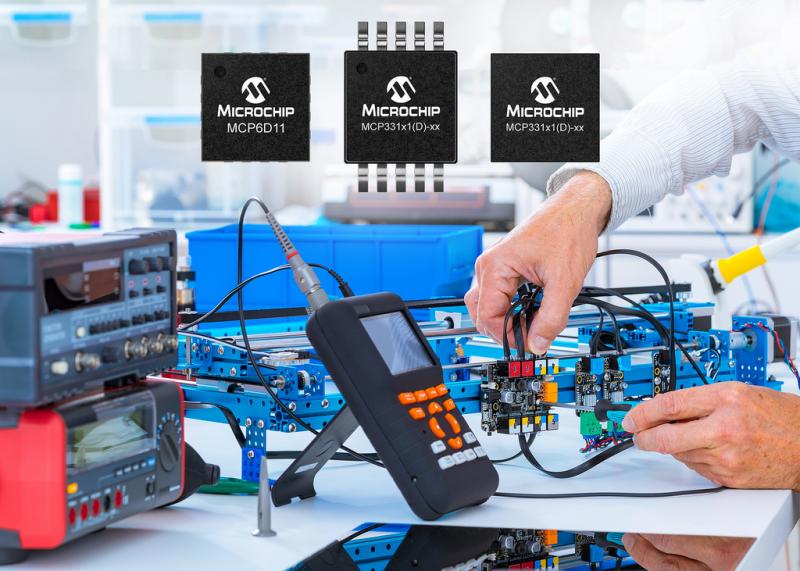 Texas Instruments Inc.: Two new RF-sampling transceivers that are the first in the industry to integrate four analog-to-digital converters and four digital-to-analog converters in a single chip were introduced March 4. With reportedly the industry's widest frequency range, highest instantaneous bandwidth and 75 percent smaller design footprint than a discrete solution, the quad-channel AFE7444 and dual-channel AFE7422 transceivers help engineers more easily achieve multiantenna, direct RF sampling for radar, software defined radio, and wireless 5G applications. The integration and small size of the units enable engineers to optimize transceiver proximity to the antenna, enabling digital beam forming in high-frequency and high-density antenna arrays.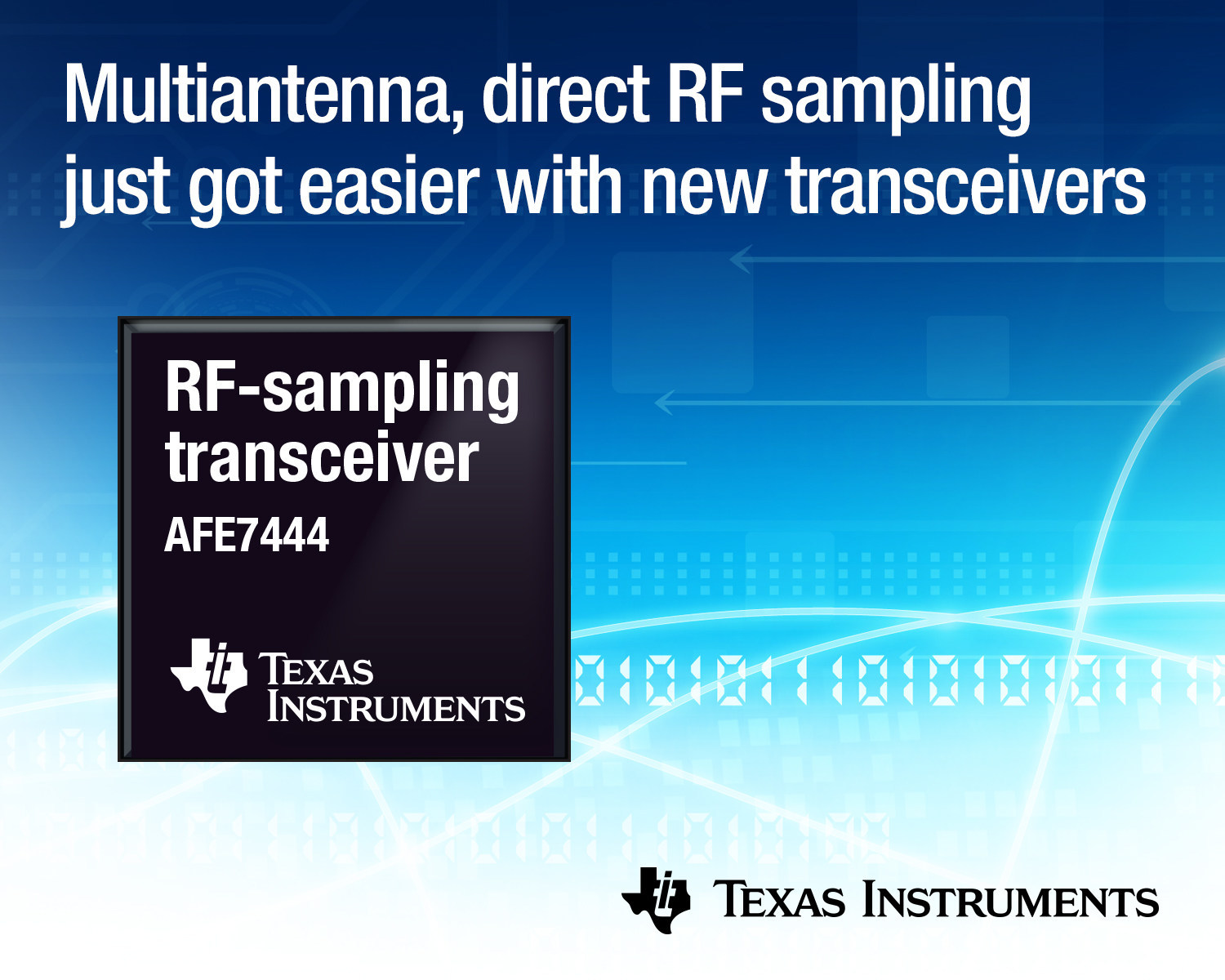 Renesas Electronics Corporation: "RX Functional Safety," a new solution for industrial applications that reduces the complexity of IEC 61508 SIL3 certification, an international standard for functional safety, was announced by Renesas in early March. Based on the RX family of microcontrollers, the new solution provides advanced functional safety for industrial equipment, including functions for chip self-diagnostics, the world's first SIL3-certified functional safety software, and reference documents for users to develop the safety part of industrial applications. The complete functional safety support for industrial applications allows users to shorten the certification acquisition process by a year or more. Featuring a dual-MCU configuration, RX Functional Safety will support all Renesas MCUs based on the RXv2 core to enable simple safety verification and highly efficient diagnostics software. With the SIL3-certified software, the solution eliminates the need for users to develop functional safety software dependant to Renesas MCUs and allows them to focus on development of software for their own application components.
Intel Corp.: Together with Alibaba, Cisco, Dell EMC, Facebook, Google, Hewlett Packard Enterprise, Huawei, and Microsoft, Intel in March announced the founding of a consortium to develop Compute Express Link (CXL), an open interconnect technology that improves performance and removes the bottlenecks in computation-intensive workloads for CPUs and purpose-built accelerators.
Intel developed the technology behind CXL and donated it to the consortium to become the initial release of the new specification. The explosion of data and rapid innovation in specialized workloads—like compression, encryption, and AI—have given rise to heterogeneous computing, where purpose-built accelerators work side-by-side with general-purpose CPUs. CXL is a key technology that enables memory coherence between the accelerator and CPU, with very high bandwidth, and does so using well-understood infrastructure based on PCI Express Gen 5. The first-generation specification will be available to consortium members in the first half of 2019. Intel expects to see products that incorporate CXL technology starting in its 2021 data center platforms, including Intel Xeon processors, FPGAs, GPUs, and SmartNICs, according to Navin Shenoy, executive VP and GM of Intel's Data Center Group.
STMicroelectronics: In February, ST introduced its new Stellar automotive microcontroller family. The Stellar MCUs support next-generation car architectures, which rely on broad "domain controllers" for areas such as drivetrain, chassis, and advanced driver-assistance systems (ADAS). These domain controllers enable the transition toward software- and data-oriented architectures by providing data fusion from connected sensors, while reducing harness complexity and electronic-component weight. Combining the advantages of 28-nm FD-SOI, on-chip Phase Change Memory (PCM), advanced packaging, and multiple Arm Cortex-R52 cores, the Stellar family can operate at frequencies up to 600 MHz and integrate more than 40 MB of PCM, while minimizing power consumption even in harsh, high-temperature environments.
NXP Semiconductors N.V.: The i.MX 8M Nano, a pin-compatible expansion to NXP's i.MX 8M applications processors, was unveiled in late February. The multi-core i.MX 8M Nano is scalable from one, two, or four Arm Cortex-A53 cores running up to 1.5GHz plus an Arm Cortex-M7 that can run up to 600 MHz, yet power-optimized for less than 2 W total dynamic power (TDP) and sub-watt in many IoT edge applications. The device features general-purpose 3D graphics (GC7000UL) with support for Vulkan in high-performance real-time graphics and OpenCL1.2 in advanced machine learning applications. The i.MX 8M Nano is the first to provide hardware acceleration for asynchronous sample rate conversion for up to 32 channels of high-quality audio streaming with extremely low noise and distortion. With the i.MX 8M Nano, developers will have access to up to 12 software-compatible and nine pin-compatible high-performance applications processors across the i.MX 8M family with support from a fast-expanding software and hardware developer ecosystem.
Silicon Labs: New Bluetooth software for the Wireless Gecko portfolio was introduced on January 28 as a comprehensive connectivity solution for IoT. Users can enhance their location-based services, such as indoor navigation, asset tracking, space utilization and point-of-interest engagement, utilizing the direction finding feature added to Bluetooth in version 5.1 of the Bluetooth Core Specification, which was released the same day. To help meet the growing demands of the location services market, Bluetooth has added a new direction finding feature, allowing devices to determine the direction of a Bluetooth signal. The new feature supports multiple methods for determining signal direction, including angle-of-arrival and angle-of-departure. Silicon Labs' implementation of the new Bluetooth feature enables detection of signal direction within 5 degrees. Developers can create products that improve location accuracy down to the sub-1-meter level, opening the door to applications previously not possible.
Infineon Technologies AG: Xilinx Inc. and Infineon have collaborated to provide scalable power for the Xilinx Zynq UltraScale+ MPSoC and RFSoC families. Infineon is contributing its power management integrated circuit IRPS5401 to the Xilinx ZCU104 and ZCU111 evaluation kits (Figure 4). The ZCU104 evaluation kit with Zynq UltraScale+ MPSoC helps jumpstart designs for embedded vision applications such as surveillance, advanced driver assisted systems, machine vision, augmented reality, drones, and medical imaging. The ZCU111 evaluation kit features the Zynq UltraScale+ RFSoC for rapid RF-Type analog design prototyping for wireless, cable access, early-warning radar, and other high-performance RF applications.
Both evaluation kits allow a quick time to market for system developers, providing power delivery, power sequencing, fault management and telemetry. Xilinx's evaluation kits integrate 15 to 30 components for complete power delivery from eight to 30 power rails for small form factor applications.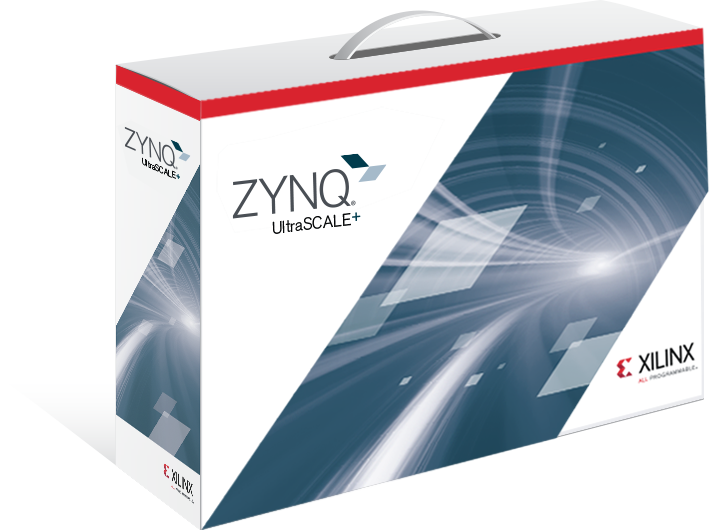 Read Part 1, here.