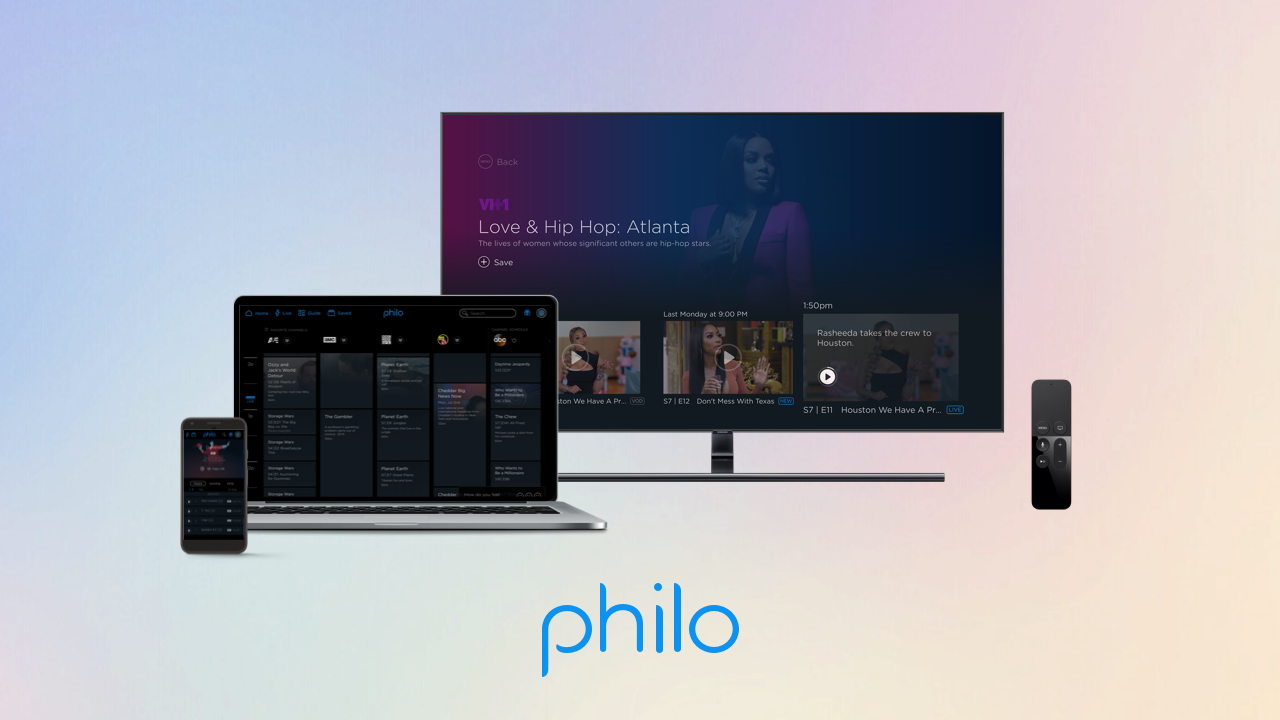 Entertainment-focused virtual MVPD Philo has launched its TV service on Apple TV and Amazon Fire TV devices, and announced raising more than $40 million in the streaming service's latest round of funding.
With the recent launch, Philo expands its growing list of compatible platforms, which already include Roku devices, desktop and web browsers, iPhones, Android devices via Chrome (with a native app coming soon), and more than 35 TV Everywhere apps.
"Our goal is to build a television service that people love. The expansion onto Amazon Fire TV and Apple TV is a natural extension for us and allows many new people to discover and enjoy Philo, as well as expanding the viewing options for our existing subscribers," said Andrew McCollum, Philo CEO, in a statement. "We're thrilled with the response we've seen to Philo so far, but we're always looking for ways to make it even better, and this is another big step forward in that direction."
Existing investors AMC Networks, Discovery and Viacom led the Series C funding round, which Philo said it will use to invest in new product features and upgrades, as well as expand marketing efforts to grow its audience. The company indicated it's also developing a "socially-driven TV experience."
Philo offers its 40-channel base package for $16 per month – a low-cost option that can expect competition from AT&T's recently launched Watch TV service, which has a $15 per month price point. Philo subscribers can pay an additional $4 per month for nine more channels.
In late May, Philo added Cheddar Big News, PeopleTV and Tastemade to its channel lineup.