As we know, Power Delivery (PD) is a specification for handling power for a range of devices to charge quickly over a USB-C connection. It allows the possibility to negotiate voltage, current, and/or direction of power flow over a USB cable, using a USB Type-C connector. USB Type-C alone can support up to 5 V at 3 A (15 W), while USB Type-C with USB PD supports power levels of up to a maximum of 20 V at 5 A (100 W).
Having power solutions that comply with USB-C PD standards help customers to design safer products that support multiple voltage levels. It reduces the need for multiple AC adapters, resulting in less cabling and much simpler wiring. USB-C PD allows role swapping electronic devices to behave as sink devices or source devices, depending on the scenario. In general, if the source device cannot provide the requested voltage, then it must be able to provide the nearest lower normative voltage. And in the case of a sink device requesting a non-normative voltage, then it must be able to run on the nearest lower normative voltage.
Nowadays, it is possible to find USB-C and PD technology in consumer devices that use higher amounts of power than before, such as laptops, smartphones, drones, automotive infotainment, and even medical devices. For example, Cypress Semiconductor's EZ-PD CYPD319X (Figure 1) is an automotive qualified (AECQ-100) USB-C controller with USB PD that enables fast charging of portable electronics in vehicles. It complies with the latest USB Type-C and PD standards, but at the same time its firmware upgradeability will help to overcome future compliance and interoperability challenges. The controller is targeted for automotive charger applications, such as rear seat chargers, infotainment head unit chargers, and rear seat entertainment chargers.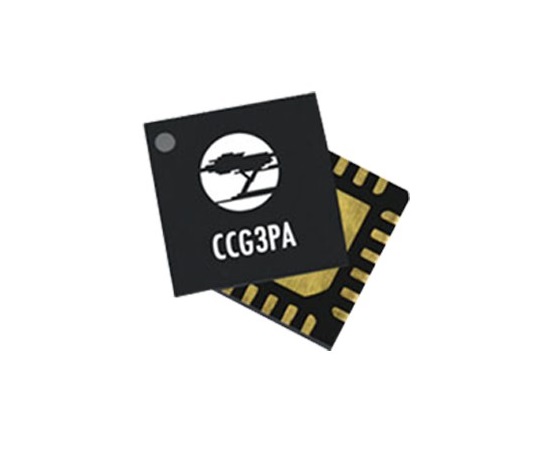 Another notable USB PD controller is the STUSB4500 (Figure 2) by STMicroelectronics. The controller addresses any Type-C of sink devices such as printers, camcorders, drones, accessories, and battery powered devices. It can negotiate a PD contract with a source without MCU support (auto-run modeThe STUSB4500 implements a hardcoded algorithm that allows the device to negotiate a PD transaction with a source, according to the power data objects (PDO) profile programmed in the non-volatile memory (NVM). Additionally, the controller allows a system to be powered from an external source directly when in dead battery mode.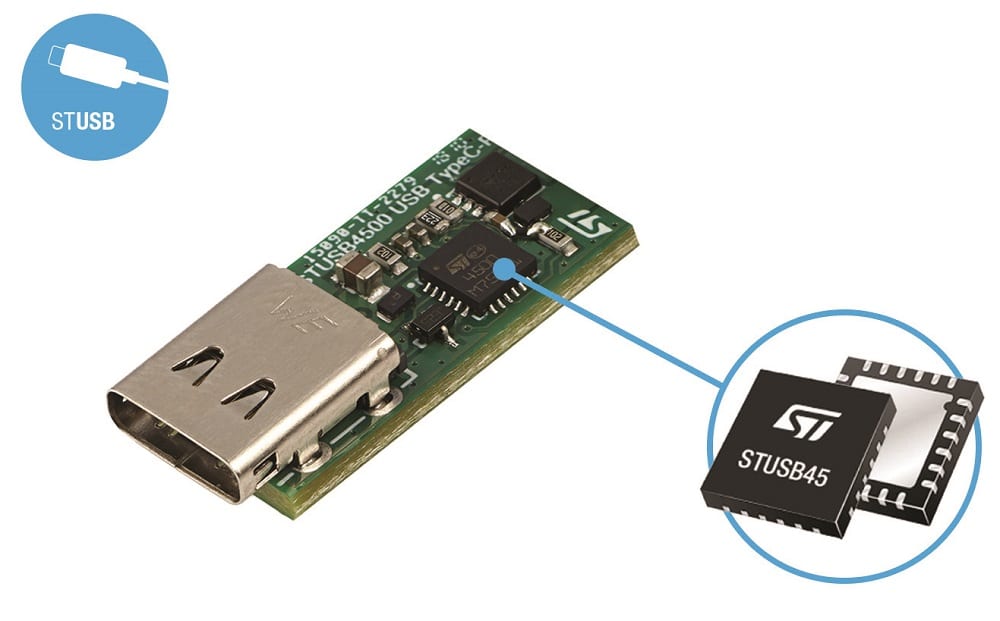 USB PD is also furthering the use of battery-based devices that need switchable power sources, safe connectors, and faster charging. Renesas Electronic Corporation recently introduced, the ISL9241 (Figure 3). It is a USB-C™ buck-boost battery charger that supports both narrow voltage direct charging (NVDC) and hybrid power buck-boost (HPBB). The ISL9241's initial startup state is NVDC, but it can switch to HPBB mode through the system's controller's firmware.

This battery charger has been designed to support USB-C power applications across the full voltage range (5 V to 20 V) such as notebooks, ultrabooks, tablets, and power banks. It also provides 5 V to 20 V reverse buck, boost, or buck-boost operation to the adapter port allowing configurations to support USB-C PD output for fast charging programmable power supply (PPS) ports. But for a complete USB-C PD3.0 and efficient battery charger solution, the ISL9241 can be combined with other USB PD controllers and voltage regulators.
Because USB-C and USB PD have so much potential, we will soon see more applications adopting these technologies as semiconductor designers develop higher power applications through the development of new products, reference designs, and evaluation kits.