2015 is shaping up to be the worst year ever in terms of video subscriber losses for conventional pay-TV providers. However some MVPDs are transforming themselves by adopting best practices from web-based industries to stem and even reverse this trend.
In a recent Light Reading webinar, analyst Alan Breznick reported that conventional pay-TV lost more than 125,000 subscribers in 2014.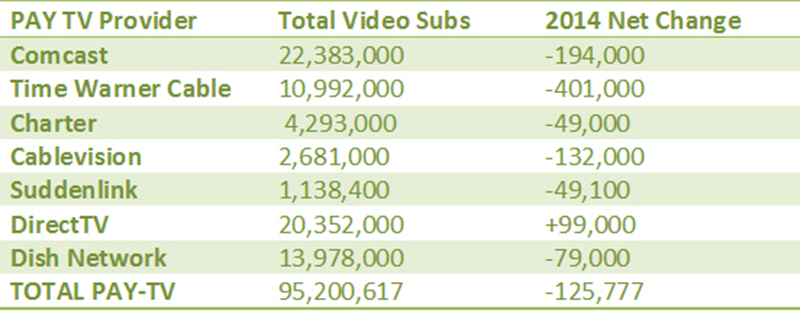 Concurrent with this drop we see the continued growth of Over-the-Top (OTT) providers such as Netflix, which now claims more than 41 million domestic subscriptions and 62 million worldwide.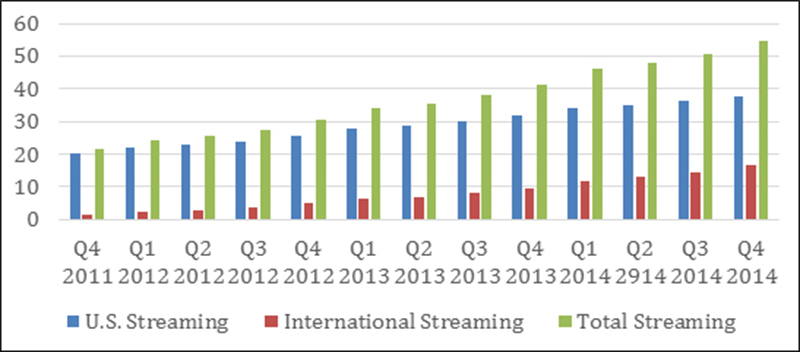 Consumer expectations are clearly shifting and driving traditional MVPDs to offer new and innovative solutions to remain relevant. According to the Ericsson ConsumerLab TV & Media 2015 study, several key trends are emerging at the forefront of this disruption.
In this article, we will highlight some of these emerging trends. The full report is available online.
Streaming on the Rise
The first trend is the significant increase in the frequency of streaming and time-shifted viewing. The 2015 study found that 55 percent of U.S. consumers report streaming video on at least a daily basis, an increase of over 70 percent since 2010 when only 32 percent of customers streamed on a daily basis. This viewing pattern, while most pronounced in the younger demographic of millennials and centennials, is also growing in popularity among older demographics as well as streaming options become more prevalent.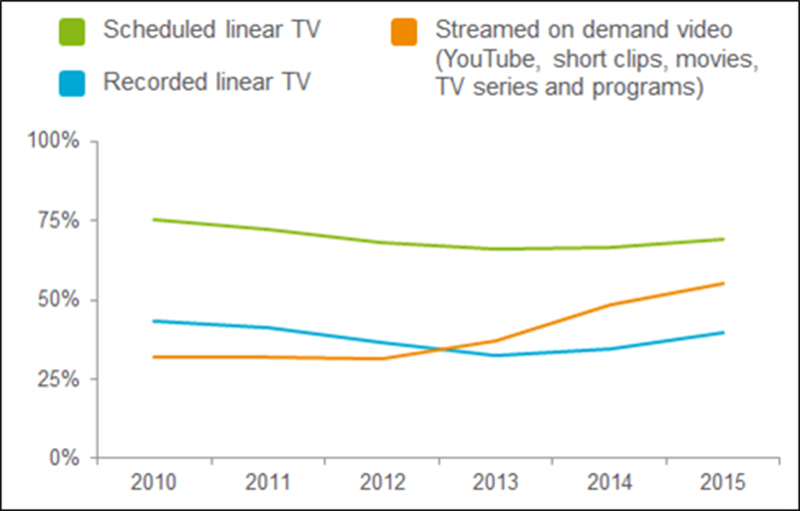 Place-Shifting and the Preference for Mobile Devices
The second trend we'd like to highlight is the increased prevalence of place shifting. Place shifting is the phenomenon of starting a video on one device, pausing the playout, and then resuming watching from a different device. In the U.S., 41 percent of consumers report that they do this at least once per week, up 31 percent since last year. And among subscription VOD (S-VOD) users, the frequency is even higher, with 52 percent reporting that they place shift on at least a weekly basis.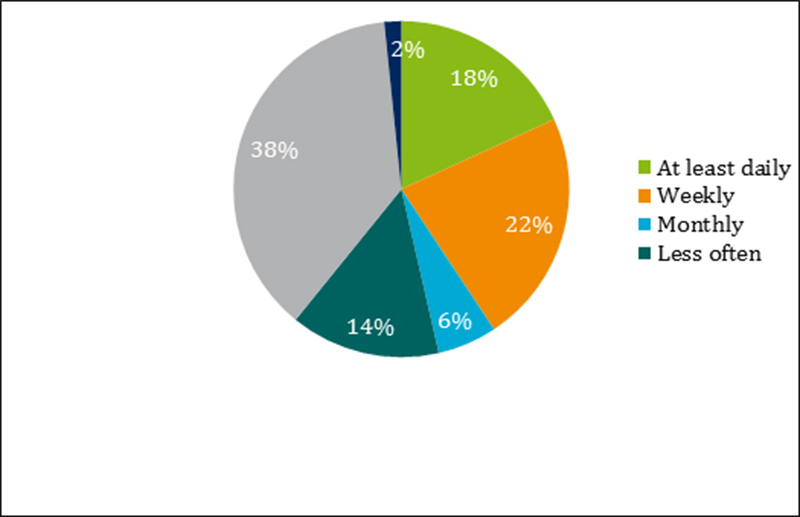 The third trend that we are highlighting is the rise in mobile devices as the preferred viewing device. While older viewer demographics clearly still favor the larger screen for long-form content, there is an increase in mobile device usage across the board, and for younger age groups, mobile smartphones and tablets are now their preferred devices for video viewing.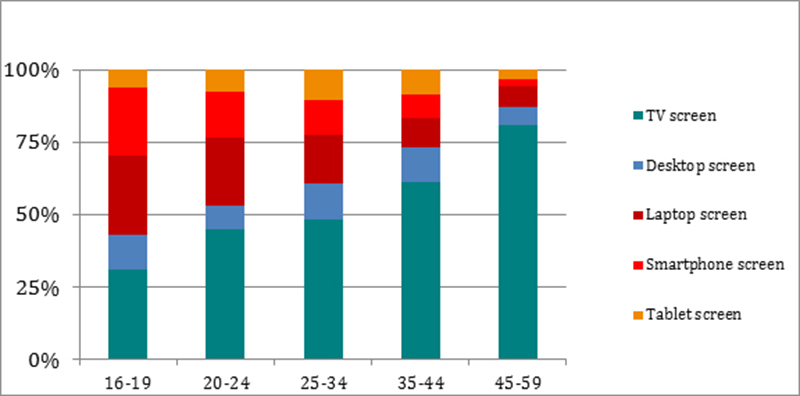 The Impact on Overall Satisfaction
The final item we want to highlight is the perception of many users that their MVPD has a more limited content library than OTT providers. This is particularly interesting, as by most objective measurements such as number of titles, we know that this is not the case.
Based on the results of our studies, we have concluded that personalized content discovery is of paramount importance in determining customer satisfaction with a service. This is borne out through our Net Promoter Score (NPS) analysis that finds that content availability has a .64 correlation to overall satisfaction, the highest correlation of all attributes studied.
A second conclusion is well-known by those in the TV industry — consumers want to consume their favorite content whenever and wherever they choose. What is of growing importance, however, is the increased consumer awareness that whenever, wherever viewing is possible and therefore, it is fast becoming an expectation for all TV services. The lack of providing consumers this ability has an increasingly negative impact on the consumer's overall satisfaction with their provider when it is not available.
As part of Ericsson's engagements with TV and media companies across the globe, we have identified the following best-in-class attributes for service delivery:
Drive toward a customer-centered culture throughout the organization. This is accomplished by recognizing that customer experience encompasses the total life cycle of the customer and measuring and compensating senior management based in part on external customer satisfaction indices, such as JD Powers.
Provide TV Everywhere services that are equal to the primary screen experience. This means utilizing highly scalable ABR solutions to provide a full channel line-up, as well as access to video on demand content libraries.
Actively address content discovery. Use best in class recommendation engines and automated customer profiles that are independent of the viewing device.
Evolve analytics beyond technical performance KPIs, to include service objective quality of experience (QoE). Ultimate goal is to establish a service level index that represents the customers' perceptions of their overall service experience. This information can then be utilized to better satisfy customers with proactive, best-in-class customer service.