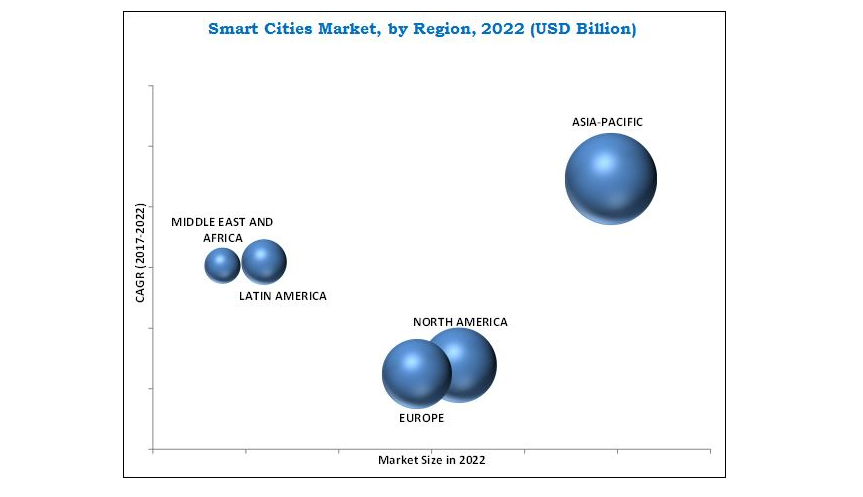 Smart city announcements have been trickling out, as carriers like AT&T and Verizon and vendors like Nokia and Ericsson make acquisitions and form municipal partnerships in the nascent space. But that trickle will soon become a flood, according to a recent report from MarketsandMarkets.
The firm's research indicates smart cities are on track to grow at a compound annual growth rate of just over 23 percent and become a $1.2 trillion market by 2022. That's compared to a forecast market value of $424 billion in 2017.
MarketsandMarkets reported demand for control and monitoring of things like lighting, heat, air conditioning, surveillance, and emergency response is driving growth in the building segment of the smart cities market. The firm also calls out smart grids, smart metering, and smart security as high growth areas.
By the end of the forecast period, the Asia-Pacific region is expected to have the largest smart city market share and the highest growth rate. North America and Europe will have the second and third largest market shares by 2022, but will experience slower growth, the firm said.
The full report can be found here.