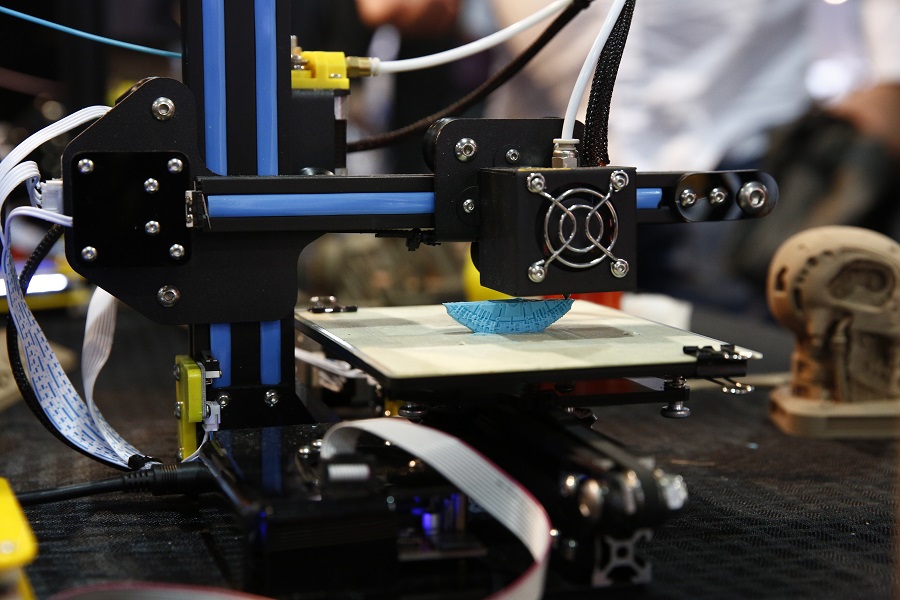 Hollywood stars, professional athletes, TV personalities and musicians are coming to CES® 2017 to discuss and promote technology that is improving consumers' lives every day. Owned and produced by the Consumer Technology Association (CTA), CES will run Jan. 5-8 in Las Vegas.
Actor, director, author and comedian Aisha Tyler will serve as the CES Ambassador. She will speak during the Best 2017 Tech Trends conference session and will be interviewed by Janko Roettgers, senior Silicon Valley correspondent at Variety. The session takes place Friday, Jan. 6 at the ARIA, Level 1, Bristlecone 10.
Several celebrities will join Carnival Corp. President and CEO Arnold Donald onstage during his keynote address, including "In Living Color" star and comedian Tommy Davidson and YouTube Celebrity Andrea Feczko. The two host Vacation Creation Saturday mornings on The CW. Other noteworthy celebrities joining Donald onstage are Jeff Corwin, Emmy award-winning host of Ocean Treks with Jeff Corwin; Jeff Garcia, host of The Voyager and Matthew Biancaniello, former cocktail chef for the Hollywood Roosevelt Hotel's Library Bar and host of the upcoming FYI/A&E show Good Spirits premiering Feb. 2017.
HGTV's "Property Brothers" Drew and Jonathan Scott will speak on the panel Consumer Expectations of Smart Technology about the latest trends in today's smart home at 11:30 a.m. Thursday, Jan. 5 in the LVCC, North Hall, Room N261.
Actress Octavia Spencer and "Hidden Figures" Director Ted Melfi will speak during the SuperSession The Power of Hidden Figures with a group of diverse role models within the STEM field. Brought to you by IBM and hosted by Soledad O'Brien, the session will take place in the LVCC, North Hall, Room N257 at 11:30 a.m. Friday, Jan. 6.
Actor, Author and Humorist Nick Offerman will join American Greetings Executive Director of Marketing Alex Ho to unveil a #DeviceLikeNoOther followed by a Q&A with media about the device and meaningful connections in the digital world at noon, Jan. 5 at the American Greeting Connection Hub in LVCC, Central Plaza, CP-5.
Sports technology will be prominent throughout CES 2017. USA Gold Olympic Swimmer Nathan Adrian will discuss motion tracking technology with BMW in Sports Tech's session Recap from Rio at 1 p.m. Jan. 6 at the Venetian, Level 4, Marcello 4501.
Pro Football Hall of Fame Quarterback Warren Moon will join the Microsoft team during How Sports Utilizes Big Data to discuss the growing focus to enhance fan engagements digitally at 2:15 p.m. Jan. 6 at the Venetian, Level 4, Marcello 4501.
Major League Soccer Commissioner Don Garber, NASCAR Chairman and CEO Brian France, NHL Commissioner Gary Bettman and U.S. Olympic Committee CEO Scott Blackmun will look at how sports properties best leverage innovation and technology to meet the ever-changing habits of next generation sports fans on the panel Targeting and Engaging the Next Generation of Fans 9:30 a.m. Friday, Jan. 6 in the Sands, Level 2, Hall D, Booth #45045.
Sports Business Innovation presented by Turner Sports will host three days of thought leadership panels and tech-driven brand activations with leading business executives, investors and celebrity personalities. In one session, NBA Commissioner Adam Silver, NCAA President Mark Emmert, WNBA Player Sue Bird and NBA Analyst Grant Hill will discuss ways technology is driving the ever-changing landscape of sport on the panel The New Era of League Innovation moderated by "Inside the NBA on TNT" Host Ernie Johnson Jr. at 9 a.m. Thursday, Jan. 5.
TNT's "Inside the NBA" studio team — host Ernie Johnson and analysts Charles Barkley, Kenny Smith and Shaquille O'Neal — will anchor a special live NBA on TNT telecast from CES including pre-game, halftime and post-game coverage surrounding the network's NBA coverage 4-9 p.m. Thursday, Jan. 5 in the Sands, Level 2, Hall D, Booth #45045.
St. Louis Center Fielder Dexter Fowler and Miami Heat Power Forward and Center Chris Bosh will speak on the panel during Life Off the Court, examining unique tech-driven partnerships and business ventures realized by some of the world's leading athletes to enhance their individual brands and establish a deeper connection with sports fans at 9:45 AM Jan. 5 in the Sands, Level 2, Hall D, Booth #45045.
NFL Hall of Famer Joe Montana will highlight innovations that are shaping sports engagement as well as where they expect to see the greatest returns on the panel Tech Investing in Sports at 12:30 p.m. Friday, Jan. 6 in the Sands, Level 2, Hall D, Booth #45045.
LA Galaxy Forward Landon Donovan will speak on the panel Data Analytics and Sports Performance to discuss the use of data and analytics and how they are changing the way teams analyze the game and how it is used to maximize athlete performance. The session will take place in the Sands, Level 2, Hall D Booth 45045 on Friday, Jan. 6 at 10:15 AM.
Project Runway's Nick Verreros will host the FashionWare runway shows, featuring fashion-forward attire and accessories at 10 a.m., noon and 2:30 p.m. Friday, Jan. 6 on the Living in Digital Times Stage in the Sands, Level 2, Hall C, Booth #44030. Attendees can also see YouCam's augmented reality makeup app interacting with the models.
Dr. Mehmet Oz will reveal the results of a groundbreaking national sleep study live on stage at the Digital Health Summit session Confronting the Sleep Epidemic Head-On. He will be joined for a more in-depth discussion from industry experts for the session beginning at 11:30 AM Friday, Jan. 6 in The Venetian, Level 4, Lando 4303.
Entrepreneur and Investor/Owner of the Dallas Mavericks Mark Cuban will be making guest appearances at Kino-mo booth throughout CES in Sands, Hall G, Booth #50201.
Wu Tang Clan Leader RZA will be doing booth demos, booth chats and media interviews at the ROLI booth in LVCC, Central Hall, Booth #12011 on Friday, Jan. 6.
For a full list of celebrities at CES, please visit CES.tech.