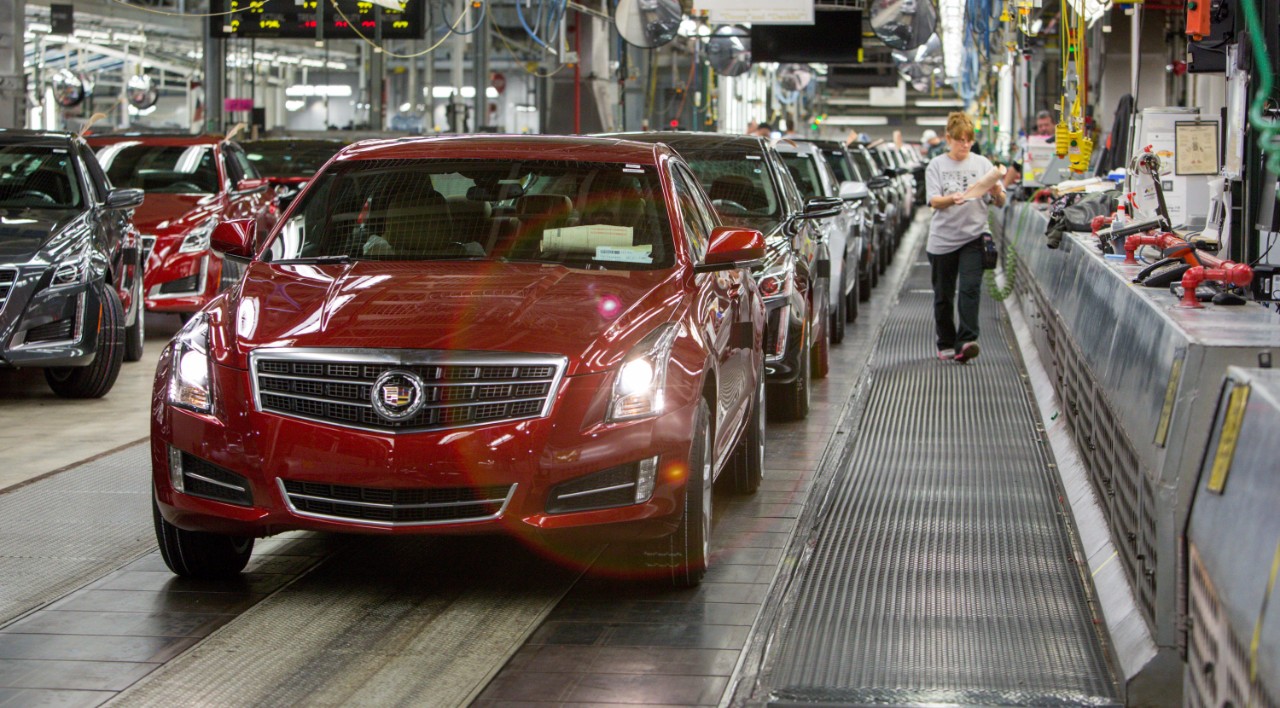 When Al Hildreth, General Motors' global energy manager, started looking for a way to save his company $1 billion, a light bulb went off in his head. Actually, make it an LED.
LED fixtures are anywhere from 30 to 60 percent more efficient than traditional industrial lighting. For a company like GM, which operates 350 plants around the world, the savings can quickly add up.
So last year, GM signed an agreement with the company called Current, powered by GE, to be its new LED supplier. But a lower electricity bill was just a part of the picture.
For GM, what put Current at the top of the list was that the company's LED fixtures include sensors that can be wirelessly connected and become "smart." The sensors collect data about things like temperature, humidity and movement. "They no longer have to control their lights manually," Hildreth says. "They can set custom time patterns to the fixtures so that if someone's not in an area, the lights go off. That sounds simple, but formerly, the lights were on 24/7."
In the long run, the LED light fixtures will be able to collect information about what's going on in the facility at any given moment and adjust the building's heating and cooling system, as well. That will help GM save additional utility costs by only heating or cooling a space when it's really needed.
The changeover is a work in progress. Since early 2016, GM has replaced 45,000 lights with LEDs at 32 different sites around the world — about 14 percent of GM's entire footprint. The project has already reduced energy expenses by 60 percent, which should save the company $2.3 million per year.
The bigger savings will come once all the light fixtures, across GM's entire footprint, are working together to share data and insights to help them operate more efficiently. GM account manager Ryan Holzhueter hopes that GM eventually will be able to use Predix, GE's cloud-based platform for the Industrial Internet, to process all this new data. "When we're able to give them access to this information, we can sit down with them and say, 'OK, what do you need?'" he says, "and design a killer app for them."
It may not save $1 billion, but it lights the way to getting there.