Tesla has added two new safety features that can prevent accidents even when Autopilot is not in use—Lane Departure Avoidance and Emergency Lane Departure Avoidance.
Lane Departure Avoidance will send an alert if the car is departing a lane without its turn signal on. It'll also check to see if the driver's hands are on the wheel, and if they aren't it will send a series of hands-on reminders.
If the system repeatedly detects that the driver's hands are away from the wheel while using Traffic Aware Cruise Control, it will gradually slow the vehicle down to 15 miles below the speed limit (or below the car's set speed) and turn on the hazard lights.
This feature isn't forced upon drivers, they can turn it on or off as they please. Lane Departure Avoidance will only work, however, between the speeds of 25 and 90 mph.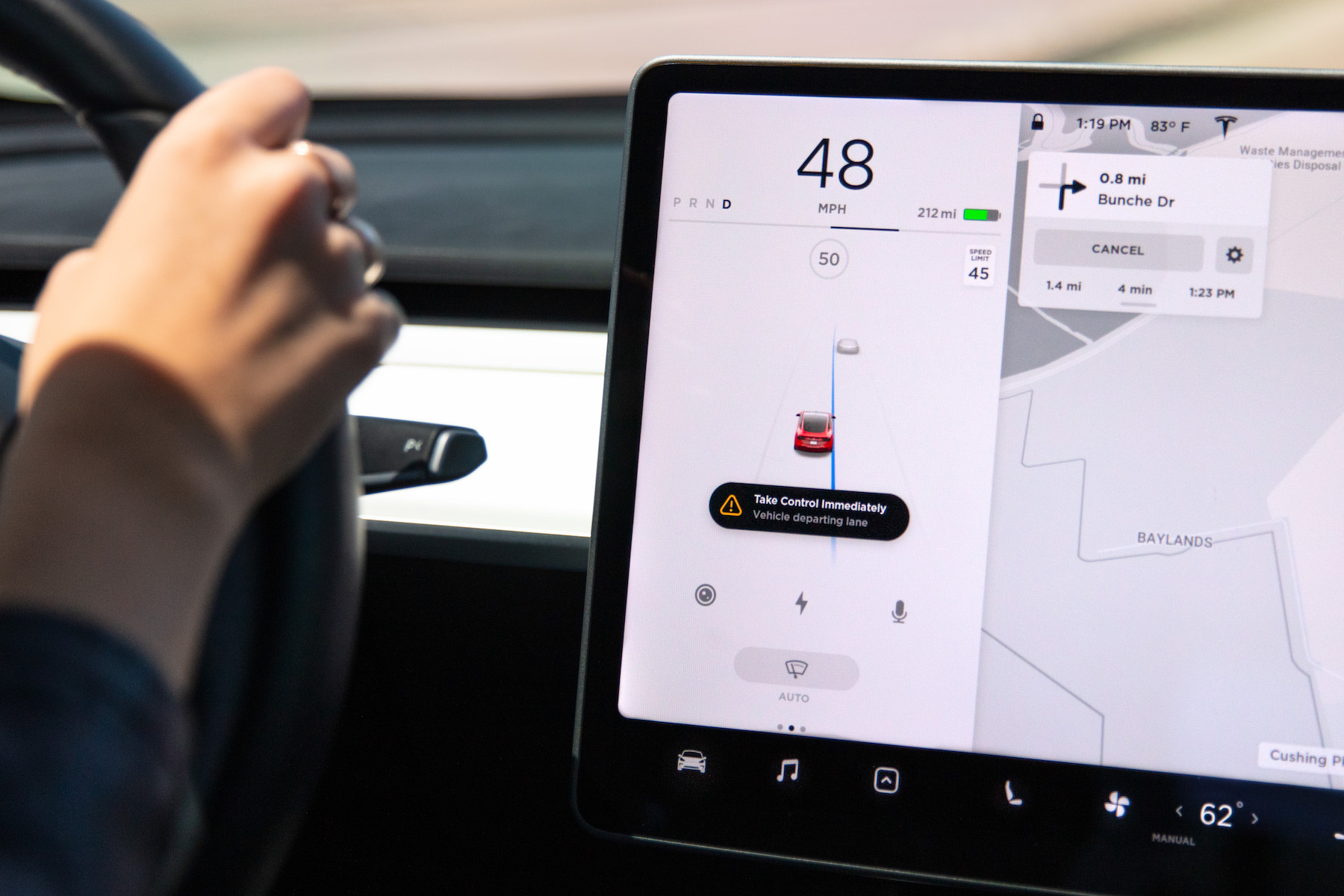 Emergency Lane Departure Avoidance adds "emergency" into the title, which raises the stakes of the situation. If a car is departing its lane and a potential collision is detected or it nears the road's edge, the vehicle will steer itself back into the lane. Although Emergency Lane Departure Avoidance automatically enables at the start of each car trip, drivers can turn it off in the Autopilot Controls menu, but only for a single ride.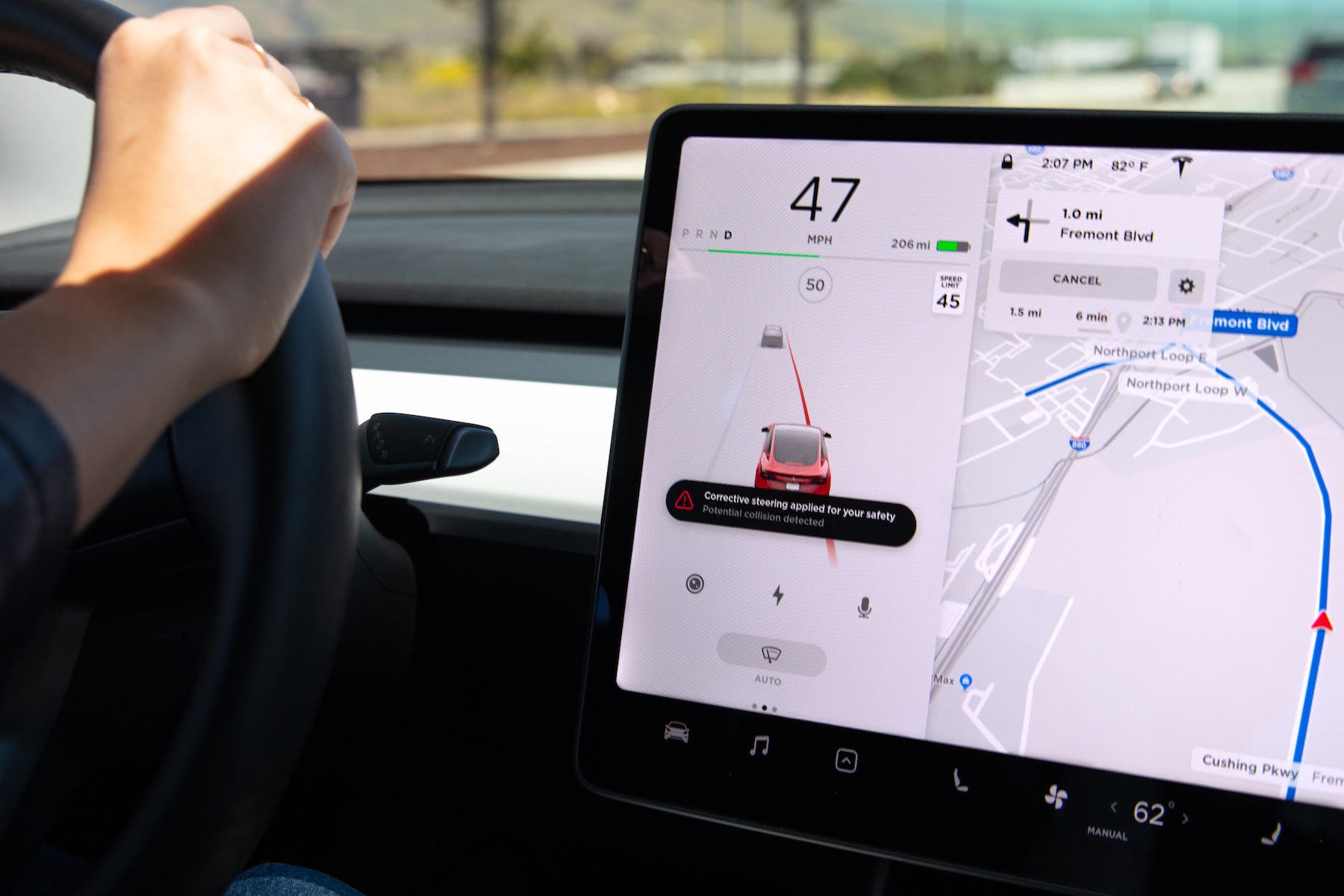 Tesla continues to try and reduce the likelihood of car accidents. Data flows in from their eight cameras, 12 ultrasonic sensors, and forward-facing radar, helping each vehicle understand pre-crash patterns and avoid collisions.
Autopilot helps vehicles stay in their lane and ensures the driver's hands are on the wheel, and according to Tesla, Autopilot users "register fewer accidents per mile than those driving without it." Tesla data shows that inadvertent lane departures are a common source of car accidents when Autopilot isn't engaged, so the two new features bring lane-assist options to non-Autopilot users.
In other recent Tesla news, Autonomy Day featured its full self-driving (FSD) computer and a video of an autonomous ride in a Tesla Model 3, Sentry Mode aided in an arrest, and "Dog Mode" keeps your pets safe and cool during quick errands.