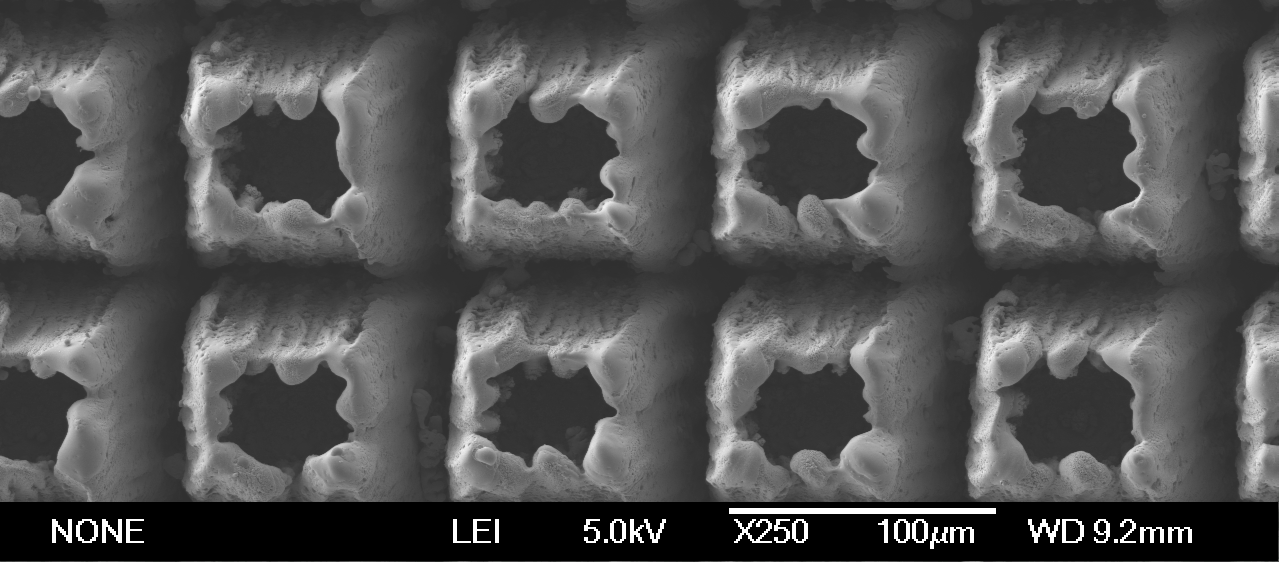 The Large Hadron Collider explores the limits of molecular science and the beginnings of the universe, but like any large machine, it sometimes hits snags. An "electron cloud," a cloud of negative particles which may decrease the performance of the proton beams that dash around the accelerator is produced by the LHC.
With a magnetic acceleration chamber that would extend 17 miles if it were stretched straight out, the Large Hadron Collider uses high-speed collisions to study how particles interact at the smallest and most fundamental levels.
This new laser technology could help clear up the electron cloud. The Laser Engineered Surface Structures (LESS) involves using lasers to change the surface of metals. Applying this to the inner surface of the LHC vacuum chambers could trap electrons, keeping them from forming a cloud. The process creates a regular pattern on the metal at a microscopic level, similar to the padding that dampens sound in music studios.
So far, the process has been tested at the Super Proton Synchrotron, the LHC injector, and has successfully prevented any electron clouds.
LESS was developed in a partnership between the University of Dundee in Scotland and the Science and Technology Facilities Council (STFC) in the United Kingdom.
It also brings the LHC closer to an update which will allow for more experiments.
"If successful, this method will allow us to remove fundamental limitations of the LHC and reach the parameters which are needed for the high luminosity upgrade in an easier and less expensive way," said Lucio Rossi, Project Leader of the High Luminosity LHC project. "This will boost the experimental program by increasing the number of collisions in the LHC by a factor over the present machine configuration."
"The LESS solution could be easily integrated in the design of future high-intensity proton accelerators; the method is scalable from small samples to kilometre-long beam lines," said Michael Benedikt, Head of the Future Circular Collider study at CERN.
CERN, the European Organization for Nuclear Research and the group behind the particle collider, was founded in 1954.