It's that time of year again—the 2018 Robot Art Competition winners have been announced. Last year, the competition focused more on the technical side of things, specifically the physical transition from raw color to applied color on a canvas. You can read all about 2017's winners here.
A new year brought about a new contest focus—2018 was all about creativity. The contest urged participants to flaunt their robot's ability, planning to sell the finished pieces to the public.
The contest rules list four main goals:
Foster innovation in AI, image processing, and robotics.
Challenge students to apply skills in creative ways.
Integrate aesthetics and technology.
Encourage participation by the public.
There were three categories open for submissions: Original Artwork (no reference image or materials are used), Re-interpreted Artwork (painted using a reference image), and Pre-existing Artwork (previously created designs not eligible for prize money).
In total, 19 teams battled it out with more than 100 robot-created designs.
"Winners were determined based on a combination of public voting (over 2,000 people with a Facebook account), judges consisting of working artists, critics, and technologists, and by how well the team met the spirit of the competition—that is, to create something beautiful using a physical brush and robotics and to share what they learned with others," according to the competition's website.
Below are the top team winners and a sample of their artistic skills. If you are eager to see more, click here to view the entire list.
1st Place: CloudPainter—Independent (USA)
Independent artist CloudPainter took the top spot. His most recent robotic arms "use feedback loops, artificial intelligence, and deep learning to operate at the cutting edge of computational creativity."
Cezanne's Houses at L'Estaque can be seen below, which falls is the Re-interpreted Artwork category. It is a reproduction of the 1880 original piece carrying the same title.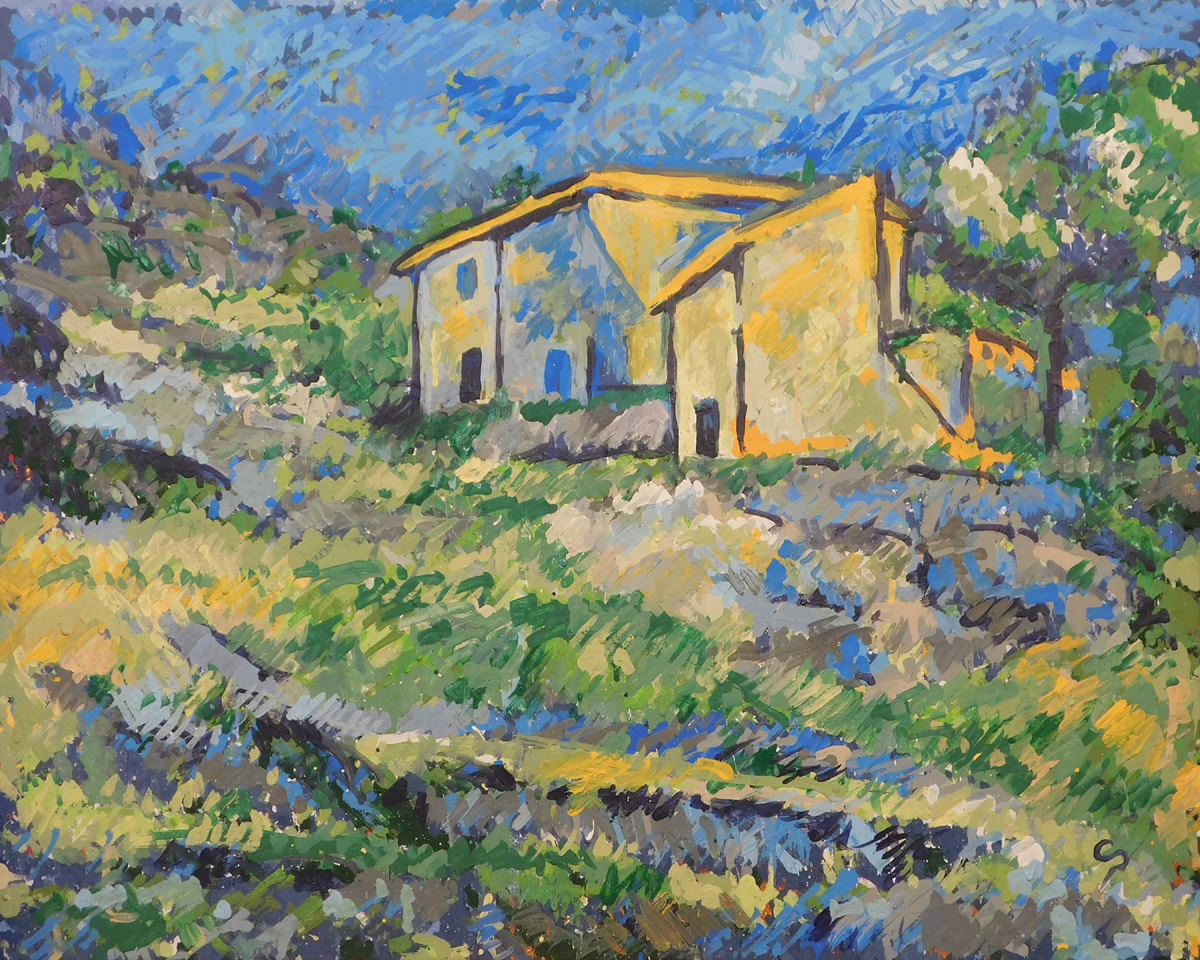 2nd Place: PIX18/Creative Machines Lab—Columbia University (USA)
Last year's winners placed second, revealing "a collection of impressionistic artwork showing a high level of skill with brushstrokes," according to Robot Art.
Below you can see a re-interpreted piece titled Still Life.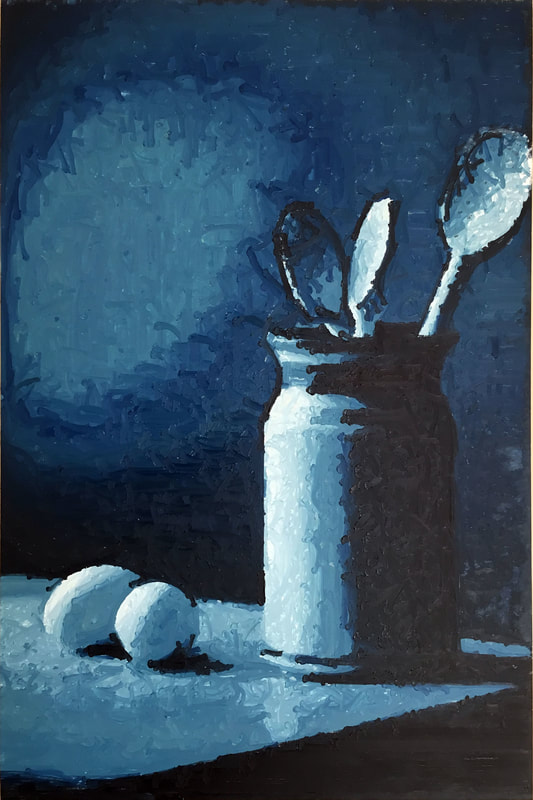 3rd Place: CMIT ReART—Kasetsart University (Thailand)
Using a haptic recording system, the third place winners produced the re-interpreted creation called Full Bloom of Sakura. The Japanese word "Sakura" means cherry blossom, a symbolic flower that thrives within the renewal of spring.
"In this artwork, the proposed collaborative robot, or co-bot, system records volumes of digital data about the position and force from the artists. It can learn skills of artists such as tapping method, blending method, stabbing method, scrubbing method, sliding brushstroke, and line brushstroke," according to CMIT ReART.
The robot was able to mimic the learned motions, and the team could edit the software to improve the robot's movements and performance.
"Moreover, these digital files can be sent through the internet," which allows the robot to easily replay data.