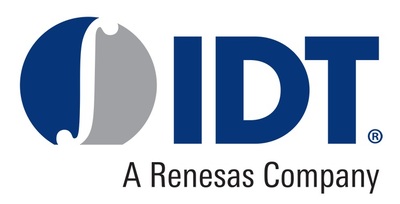 Integrated Device Technology, Inc. (IDT), a wholly-owned subsidiary of Renesas Electronics Corporation,introduced its new GX36x20 64Gbaud linear Trans-Impedance Amplifier (TIA) series, in die form. The GX36x20, along with the Renesas NR5195 photodetector diode, offers a very efficient and high-performance receiver solution for 64 Gbaud-based 400G coherent applications. Attendees at ECOC 2019 can see samples of the GX36x20 in IDT's booth #278, today through September 25 in Dublin, Ireland.
Coherent technology has had great success with system deployment in the long-haul and metro area network, and it is now being applied in the Data Center Interconnect (DCI). Market research firm Cignal AI projects total shipments will exceed 500,000 ports during 2019 with a 28% CAGR (2017-2023). The 400G system – including Optical Internetworking Forum (OIF) defined 400ZR for DCI – is expected to have the highest market growth among the other system transmission rates over the next 2-3 years.
The TIA is the key analog IC component on the receiver side, assembled with optical beam splitters, mixers and photodiodes in optical sub-assembly modules, such as Micro Intradyne Coherent Receiver (μICR) and Integrated Coherent Transmitter-Receiver Optical Sub-Assembly (IC-TROSA) standardized in OIF. The electro-optical frequency response is one of the most critical performance metrics of the receivers and requires precise co-design of the TIA with the photodiode characteristics and assembly optimized to meet broad bandwidth requirements and ensure excellent phase response.
The GX36x20 series comprises the 2-channel GX36220 and 4-channel GX36420 with integrated 64 Gbaud linear TIAs. The GX36220 has an analog control interface and is suitable for constructing μICR, while GX36420 fully supports the IC-TROSA functionality. The TIAs are designed to achieve the best frequency response when assembled with the Renesas NR5195 photo diode array. The GX36x20 series' superior RF performance provides customers with advanced features for optical sub-assembly modules:
Over 40GHz trans-impedance bandwidth with less than 3dB peaking variation over the 30dB gain range
Low input current referred noise of 15pA/√Hz
High linearity of less than 1% THD up to 500mVppd output
Low power consumption of less than 285mW/channel
SPI provides precise bandwidth/peaking tuning to obtain the best O/E response of the optical modules
Samples of the GX36x20 TIA series are available now, with production shipments scheduled for Q1 2020.