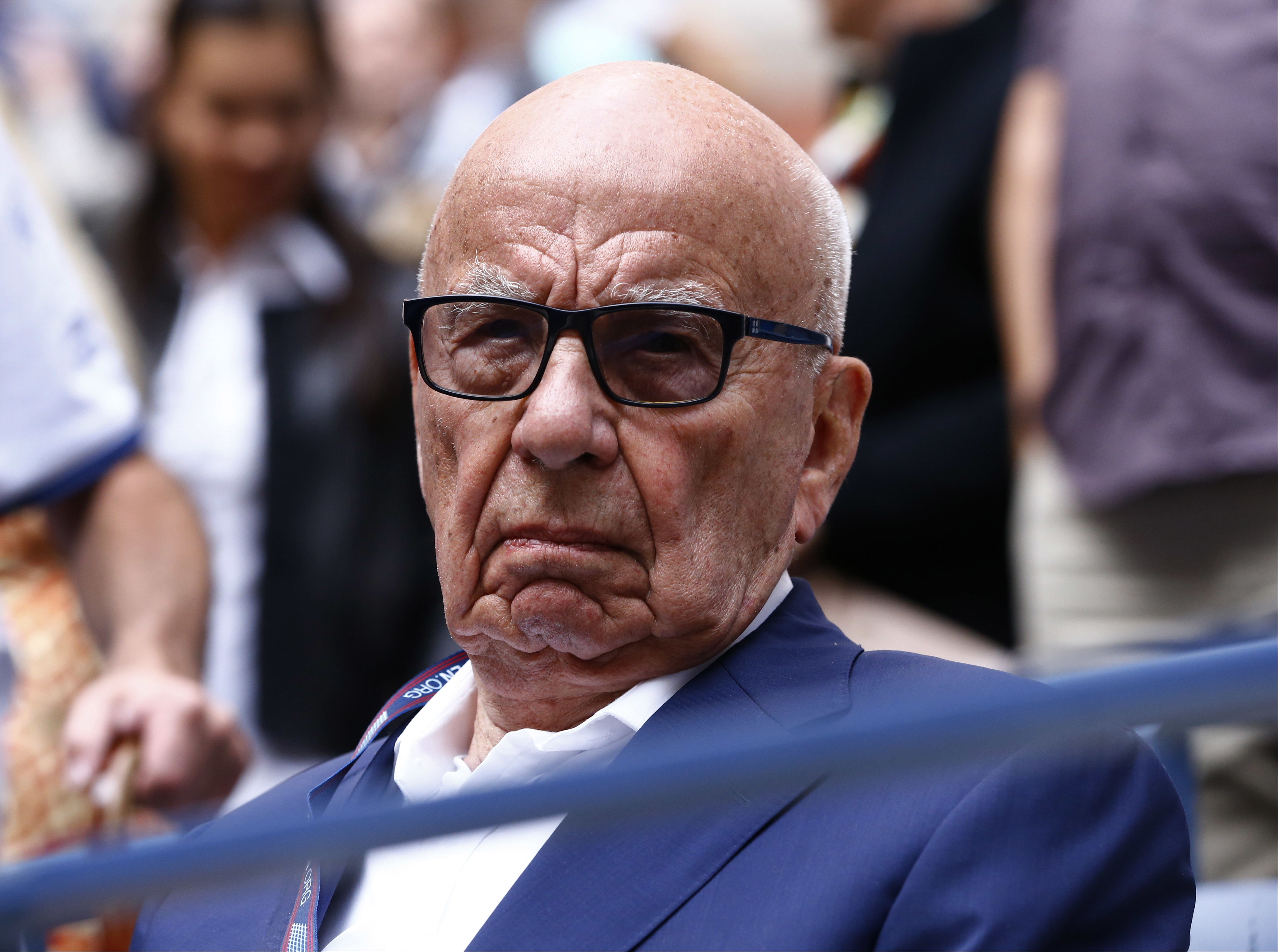 Britain's culture secretary threw Rupert Murdoch's 21st Century Fox a lifeline Tuesday in its 11.7 billion-pound ($16.4 billion) bid to buy the 61 percent of the U.K. satellite broadcaster Sky it doesn't already own.
In a statement to lawmakers, Matt Hancock said the sale of Sky News was a way to address public interest concerns on the takeover. However, he demanded firm promises for the long term that Sky would remain financially viable and editorially independent. He said his officials would begin immediate discussions with Fox.
"I am optimistic that we can achieve this goal, not least given the willingness 21st Century Fox has shown in developing these credible proposals," he said.
Hancock also said he'd allow Comcast's 22 billion-pound ($30.7 billion) bid for Sky to proceed to the next stage. That decision opens the possibility of a bidding war for the lucrative property.
Hancock's comments come after the competition watchdog acknowledged that Walt Disney Co.'s separate $52.4 billion bid for most of Fox could eliminate concerns about Murdoch's control of the company. However, the watchdog said it was moving forward with its review because there is no guarantee the Disney takeover will be completed.
The competition authority said the Sky takeover raised concerns about Murdoch's power over British media because his family trust already controls newspapers such as the Times and the Sun, and the deal would increase its control of the influential Sky News channel.
Even before the Sky bid, liberal politicians claimed Murdoch had too much influence over public debate, with his papers often supporting conservative causes.
Sky operates in Austria, Germany, Ireland and Italy as well as the U.K. It has 22.5 million customers, attracted by offerings such as English Premier League soccer and "Game of Thrones."
Murdoch's last bid for the whole of Sky foundered amid the 2011 phone-hacking scandal, in which journalists working for his newspapers were accused of gaining illegal access to the voicemail messages of crime victims, celebrities and members of the royal family. Amid intense public pressure, News Corp., which is controlled by the Murdochs, withdrew its bid for Sky soon after.
In previous concessions, Fox said Sky News could be sold to Walt Disney as it sought to bolster its chances of taking full control.