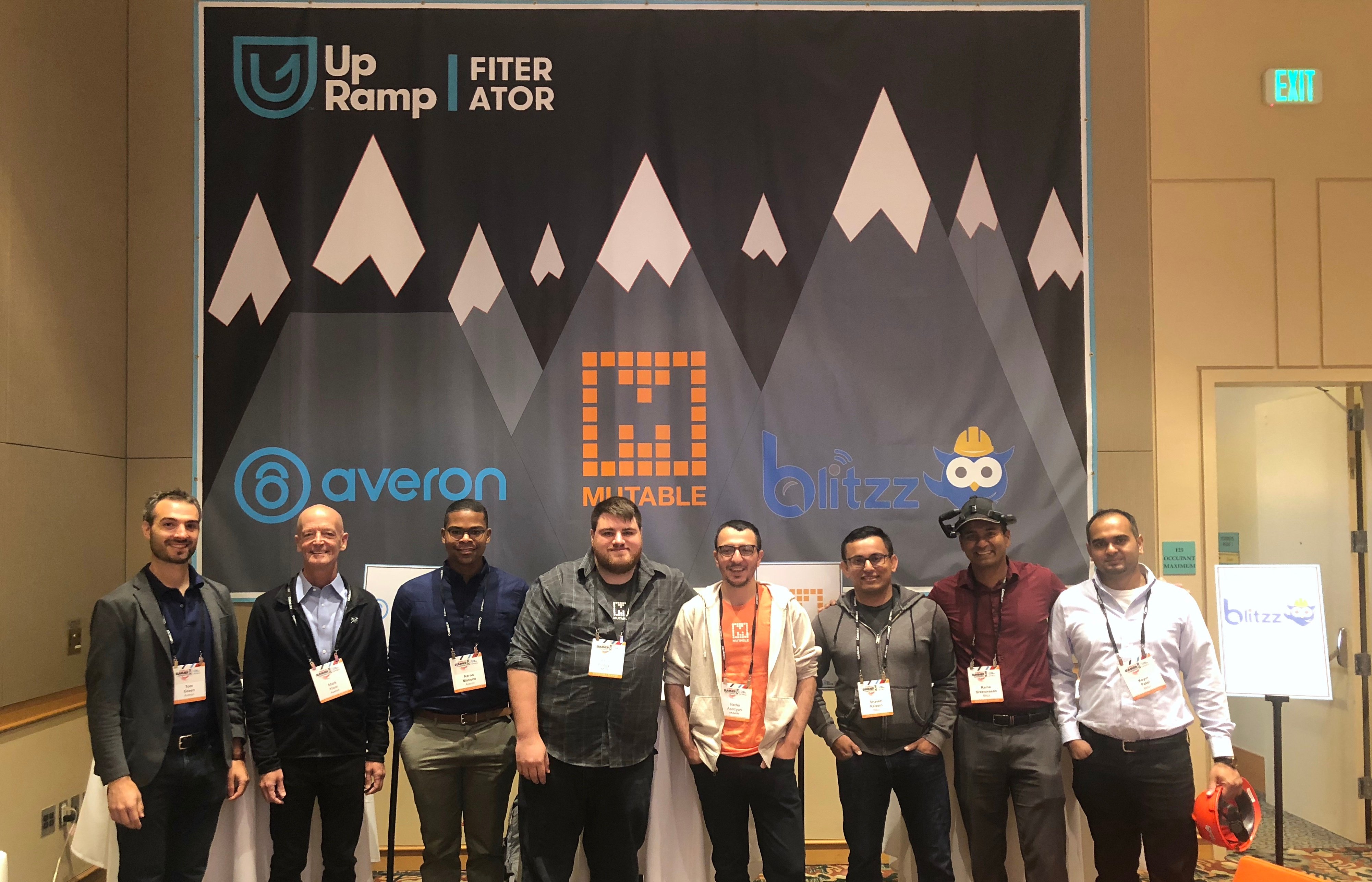 CableLabs-backed startup platform UpRamp has launched its third Fiterator program, aimed at connecting later-stage startups to players in the video, broadband and wireless industry and venture capitalists.
This year's cohort consists of three startups tackling connectivity challenges in cybersecurity, edge computing and customer service. The program kicks off at the CableLabs Summer Conference being held in Keystone, Colo.
"We selected this year's Fiterator cohort from a pool of hundreds of startups," said Scott Brown, executive director at UpRamp, in a statement. "Our selection process is rigorous given that unlike most accelerators that end with a demo day, we are all about getting our startups deals. We give them a backstage pass to the most powerful network in the world and tirelessly work to get them major customer traction. That means we have to pick companies that have mature funding, products in market, and have compelling technology that can help transform various aspects of the industry. The Fiterator program prides itself on making meaningful connections that benefit both the startups and our CableLabs members."
The startups:
Averon developed a fully automated mobile security platform, based on the company's patented Direct Autonomous Authentication (DAA) technology that enables secure access to devices and accounts using a mobile phone without the need for passwords, two-factor authentication or apps. It receives real-time signaling from carriers to authenticate users.
Blitzz created a platform to make interactions between customers and field technicians easier and more efficient when something goes wrong on the network. Blitzz's AR and AI-enabled video platform connects customer support agents with field technicians over interactive real-time video and chat to decrease problem-solving time. Customers can also interact with service provider support teams and the platform can be deployed over phones, tablets, desktops and smart glasses. Blitzz says it helps improve NPS scores, first-time fix-it rates and reduces truck rolls and technician turnover.
Mutable, meanwhile, is looking to help bring technology like smart homes or cities, and AR/VR to more people by moving compute to the edge. It's a Public Edge Cloud that combines the resources of micro, regional, on-premise, and cloud data centers. It deploys code to the edge automatically, decreasing the time needed for devices to communicate with data centers. MSOs with existing infrastructure can also leverage their unused cloud edge real estate and capitalize on their assets, according to the company.
During the Fiterator program these startups will participate in a four-month, bi-weekly program that includes education, industry mapping and mentor matching. After that they will move to a sales-focused channel, presenting to industry CEOs and CTOs. The program culminates with deals and trials from the CableLabs member community.
According to UpRamp, the seven startups in the past two cohort groups have collectively secured nearly 40 high-level engagement with CableLabs members.
"Starting this program two years ago, we knew there were great tech startups out there that could make an impact in the connectivity world," said Lisa Schwab, Fiterator program director at UpRamp, in a statement. "We are all entrepreneurs and have been on every side of the equation, so we understand the pain points and hardships that come with scaling startups with big companies. That's why we want to facilitate the connection between emerging technology entrepreneurs and enterprises looking to transform their space."