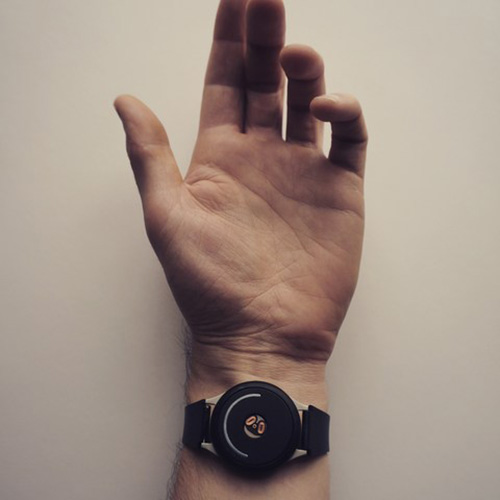 Stress is a serious issue, but is it one that can be alleviated with a wearable device?
The makers of the doppel believe the wristband can alter users' moods using the body's natural response to rhythm.
The London-based startup released its wearable at CES this month.
The doppel sits on the inside of the wrist and is synced with a companion app. It emits a heartbeat-like vibration. You can tap or stroke the device to regulate this rhythm. A faster rhythm will help you feel more alert. A slower one will help you calm down. You can store your preference in the app.
The response is much like mood alterations experienced when listening to upbeat or downbeat music. The device, the makers say, is a good option for moments when calming or invigorating music isn't a choice, like when you're in an important meeting or at a family function.
"We've all wanted or needed to change how we feel at some point," says Fotini Markopoulou, doppel's founder and chief executive officer. "Perhaps you drink coffee to feel more alert and focused before arriving at work. Maybe you like the idea of meditation to feel calm, but you have no idea when you'd find the time. We created doppel as a way to give you control, by tapping into something you have naturally – a mind/body connection – in a customized yet manageable way."