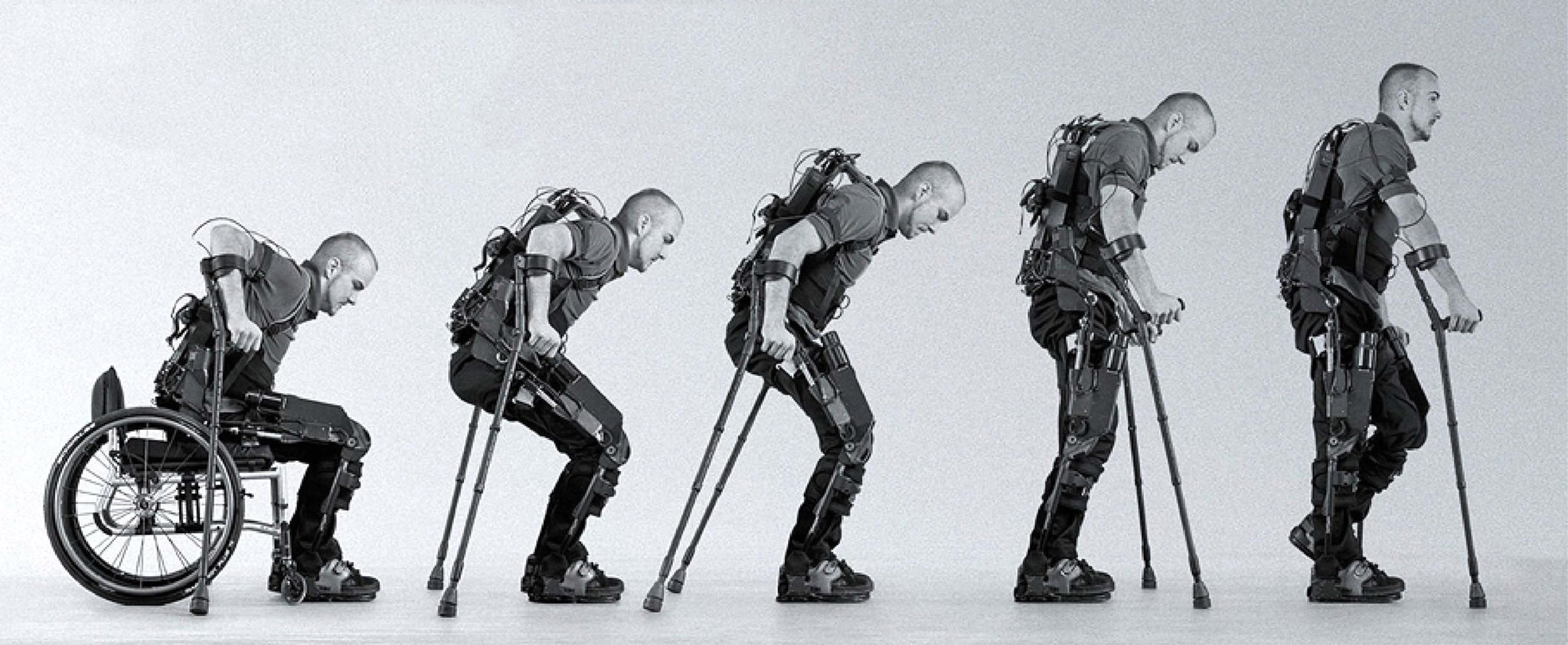 A few weeks ago, I wrote a story about a college student who designed a smartphone app that prevents the onset of night terrors in military veterans suffering from PTSD.
In honor of Veterans Day this week, I decided to delve further into the ways technology, from apps to Smart Homes, is helping our military vets transition, whether mentally or physically, back to civilian life after deployment—empowering them to lead more independent lives.
1. Coding Boot Camps
In our tech-driven society, there is a need for well-trained software developers—and conversely, there is a demand among veterans to break into and find jobs in the industry. That's where coding boot camps come in, which have recently begun to spring up across the country. These programs have emerged as effective entryways for vets looking to launch tech careers, while also functioning as alternate routes for those who don't want to spend thousands of dollars at traditional universities.
Microsoft, for instance, has been training servicemen since 2013 through its Microsoft Software & Systems Academy (MSSA), offering a 16-week tech program at three bases around the country. By the program's end, service members are promised a job interview with the company. Microsoft has anticipated that it will have 300 graduates by the end of this year, and so far, more than 80 percent of graduates already hold jobs at companies like Microsoft, Apple, and Amazon.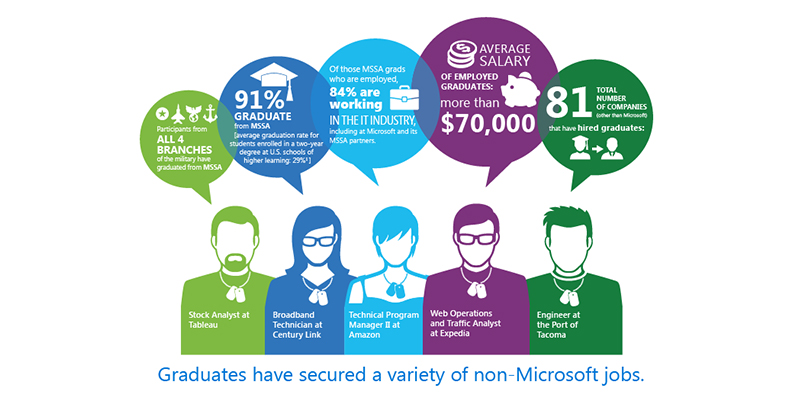 "Military people are great in teams; they have leaderships skills," Sean Kelley, Microsoft's program director for military affairs told The International Business Times. "These are talented individuals who are used to working in intense collaborative environments, so we feel that if you take all those intangible skills and add the fact that [veterans are] technical and learners that they become ideally suited."
To learn more, you can visit Operation Code, which connects hundreds of veterans to software development education and mentorship, and also maintains a list of recommended coding camps.
2. A Smartphone App that Helps Vets 'BeWell'
After having spent years in a regimented, active environment, many returning service members are faced with civilian life that is both unstructured and inactive—leading to declining physical and mental health. As a result, a team of researchers at Arizona State University's College of Health Solutions, the College of Nursing and Health Innovation, and the Phoenix VA Health Care system is developing an Android-based smartphone app, BeWell24, which targets vets vulnerable to metabolic syndrome—a clustering of medical conditions that increases an individual's risk for diabetes and cardiovascular disease.
BeWell monitors a combination of three behavioral components—sleep, sedentary behavior, and physical activity—within a 24-hour period. Researchers have recently completed a pilot study involving vets, ages 30 to 65, over an eight-week period, and preliminary findings are promising—pointing to improved sleeping and activity patterns within the sample.
"We know that reallocating just 30 minutes a day of sedentary time with equal time of sleep or physical activity can lead to improvements in health," said Matthew Buman, an assistant professor in the School of Nutrition and Health Promotion. "For example, we know that someone might have a favorite TV show they watch. We're not asking them to not watch the show. We might suggest they get up during the commercials and perform a household chore just to get up and walk around. It's a very common-sense approach."
Buman and his team are working to further develop the app before it is introduced into the market.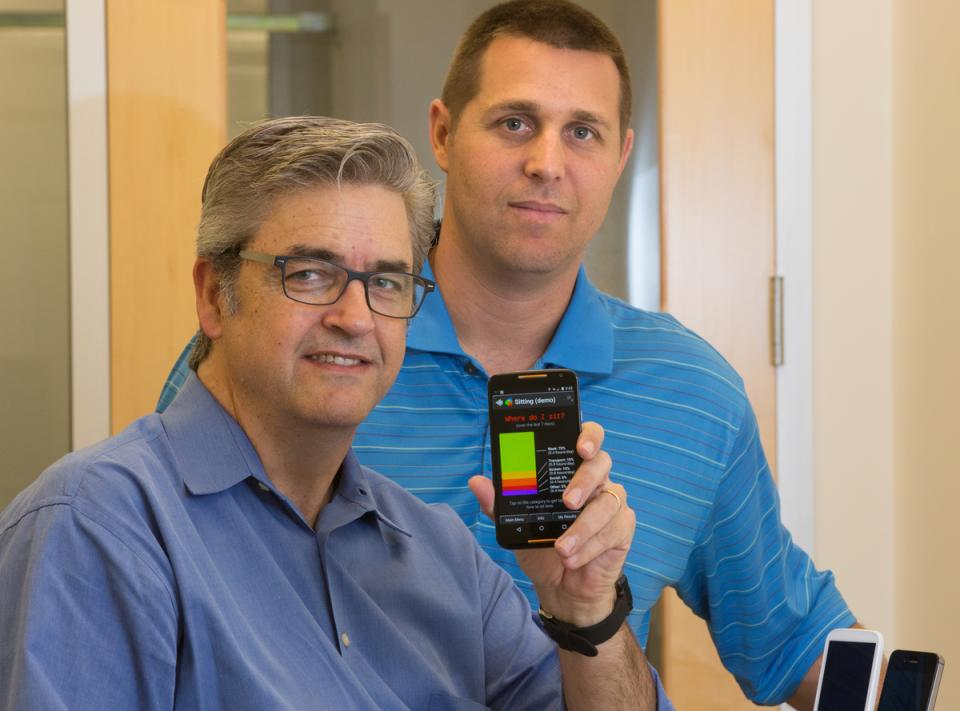 3. Bionic Suits and Prosthetic (Star Wars-Themed) Arms
An exoskeleton is a wearable bionic suit that straps onto the outside of the body, enabling people with lower extremity weakness or paralysis to stand and walk, shifting its wearer's weight via step generator software, sensors, and a battery-powered motor. In addition to strength training and exercise (which prevents muscle atrophy), the suit, coupled with physical therapy, also improves bladder, bowel, and sexual function.
Although the suits have not yet been approved by the FDA for everyday use (the industry itself is still developing), bionic gait trainers are increasingly being utilized in hospital settings—and engineers everywhere are continuing to make strides in their design. Earlier this month, for example, a team of Swiss engineers constructed a sophisticated suit consisting of rotating "joints," allowing its wearer to more easily turn around.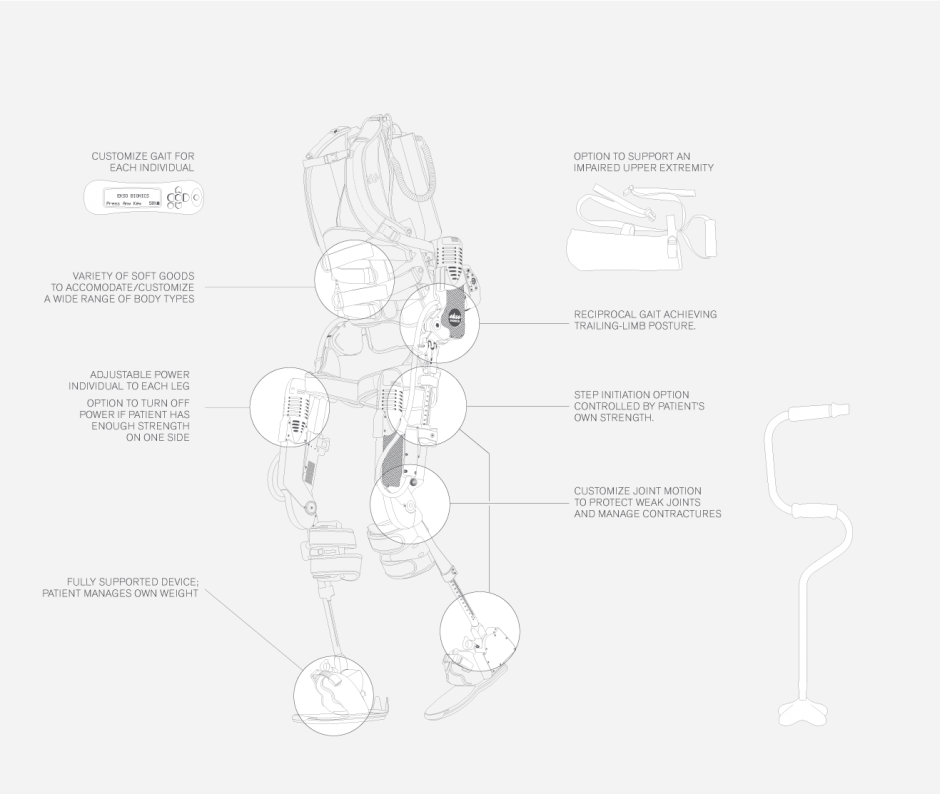 Among those reaping the benefits of this burgeoning medical technology are military vets.
"The incorporation of exoskeleton technology into the therapy program has enhanced our capabilities to provide rehabilitation care to our Active Duty and Veteran personnel," said Doug Ota M.D. on the website for Ekso Bionics, a California-based company that is pioneering the exoskeleton industry.
SoldierStrong, an organization that works to supply vets with access to advanced medical rehabilitation technology, has donated eight exoskeletons to various VA hospitals around the country since 2014—not an easy feat considering each suit costs around $150,000. Over the next three years, the organization also plans to donate 100 "Luke" arms (named after Luke Skywalker—the Star Wars hero who lost his arm in an epic duel with Darth Vader). These devices are the most advanced, FDA-approved prosthetic arms on the market and include moving fingers, enabling the wearer to perform tasks that require finer motor skills.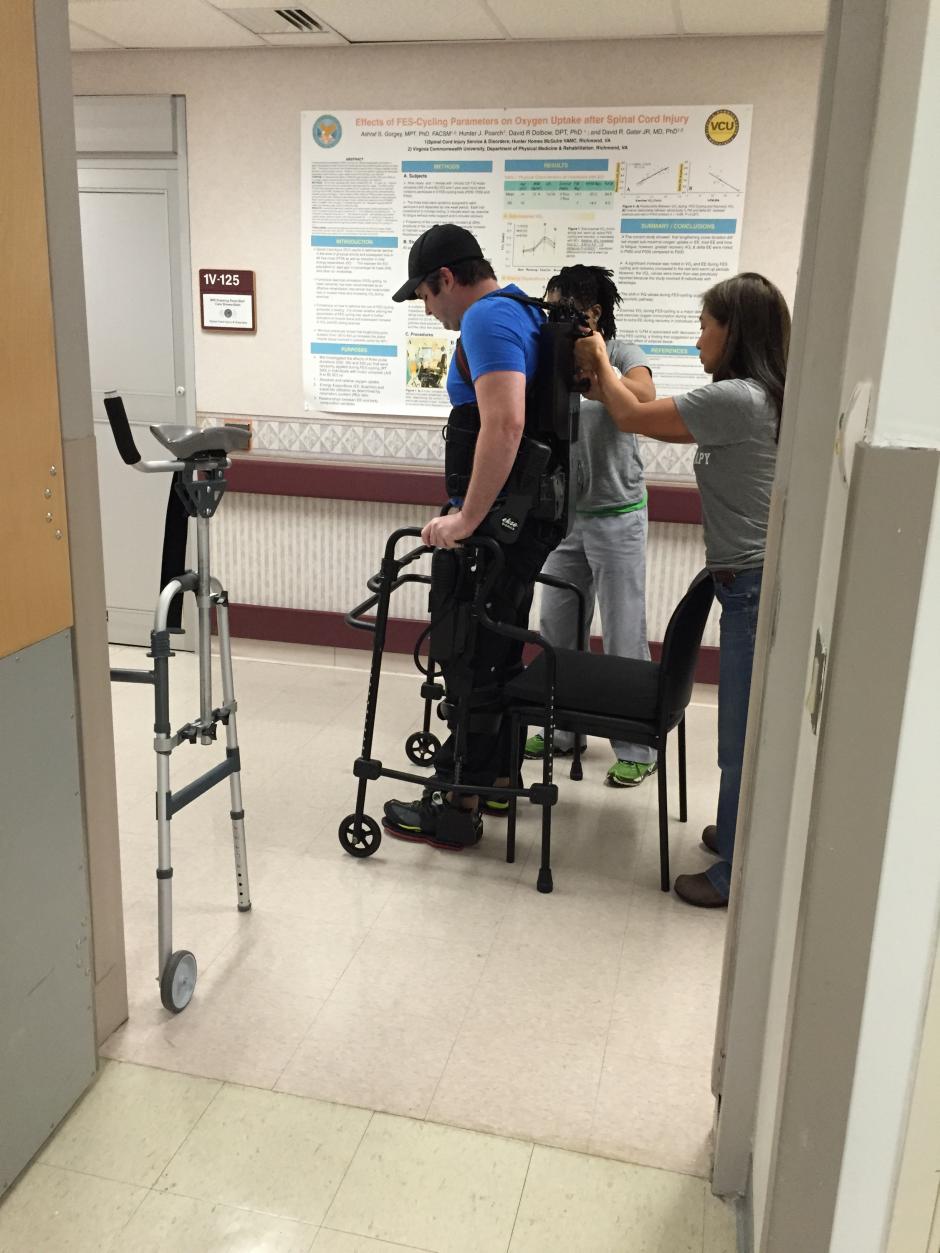 4. Custom Designed and Built Smart Homes
Sure, Smart Homes are fun for anyone, but for service members returning with physical disabilities, the automated home becomes a necessity—enabling them to not just increase their mobility, but (perhaps more importantly) reclaim their self-reliance.
That's where organizations such as the Tunnel to Towers Foundation and the R.I.S.E. program of the Gary Sinise Foundation step in, building customized Smart Homes to help wounded vets surmount life's everyday tasks.
For Mark Litynski, former Marine and triple amputee, this means a house that includes extra wide hallways and smartphone/touch control systems. For quadruple amputee, Army Staff Sergeant Travis Mills, it means a house with an elevator, handicapped-accessible bathrooms, and smart technology that controls the lights and other electronics from an iPad. For quadruple amputee, Corporate Todd Nicely, this means a house that includes touch-sensitive faucets and adjustable-height kitchen cabinets.
"It is just a never-ending process of relearning how to do things," Nicely told Time. "Something that I couldn't do a year ago, I am doing by myself now."