Chinese automobile manufacturer BYD has launched the K12A, a pure electric bi-articulated bus that uses its 27-m-long (88.5-ft-long) body to carry up to 250 passengers at a maximum speed of 70 km/h (43.5 mph). The announcement took place at the company's headquarters in Shenzhen, China.
According to BYD, it's "the longest pure electric bus in the world," and it's the first electric bus "equipped with a distributed 4WD system, which can switch between 2WD and 4WD smoothly to meet the demands of different terrains, while also lowering the vehicle's overall energy consumption."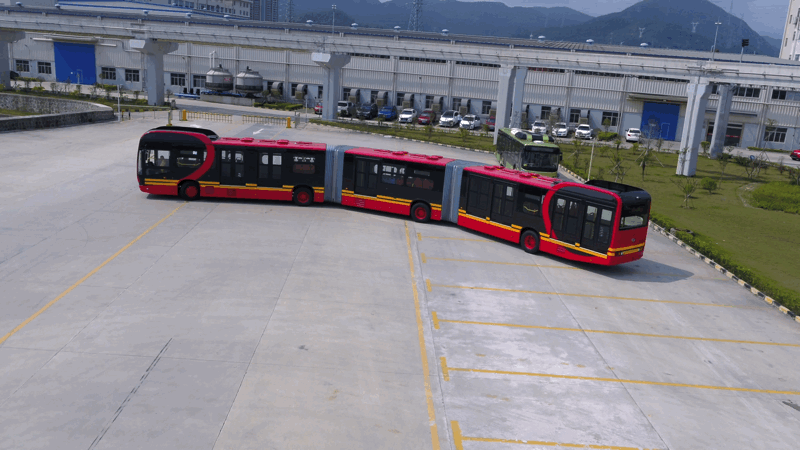 Stella Li, senior vice president of BYD, says, "The K12A will bring zero emissions to BRT [Bus Rapid Transit] systems, allowing passengers to enjoy quiet, pollution-free travel, while at the same time saving significant maintenance costs for operators."
The bus can travel just under 300 km (186.4 mi) on a single charge, and incorporates an energy regenerative system, battery heat management system, AC and DC charging ports, and an integrated design.
According to the company, a single K12A "saves the equivalent of 80 tons of CO2 emissions per year, and can save 360,000 liters of fuel throughout its lifecycle."