As the saying goes, practice makes perfect. However, artificial intelligence (AI) may help ease the trials and tribulations of the learning process.
Researchers from the Universitat Pompeu Fabra (UPF) in Barcelona developed an AI-enhanced automated system that can identify seven violin bow techniques performed by professionals with 94 percent accuracy.
"We recorded movement and audio data corresponding to seven representative bow techniques (Détaché, Martelé, Spiccato, Ricochet, Sautillé, Staccato, and Bariolage) performed by a professional violinist. We obtained information about the inertial motion from the right forearm and we synchronized it with the audio recordings," David Dalmazzo and Rafael Ramírez, members of UPF's Music Technology Group (MTG), say.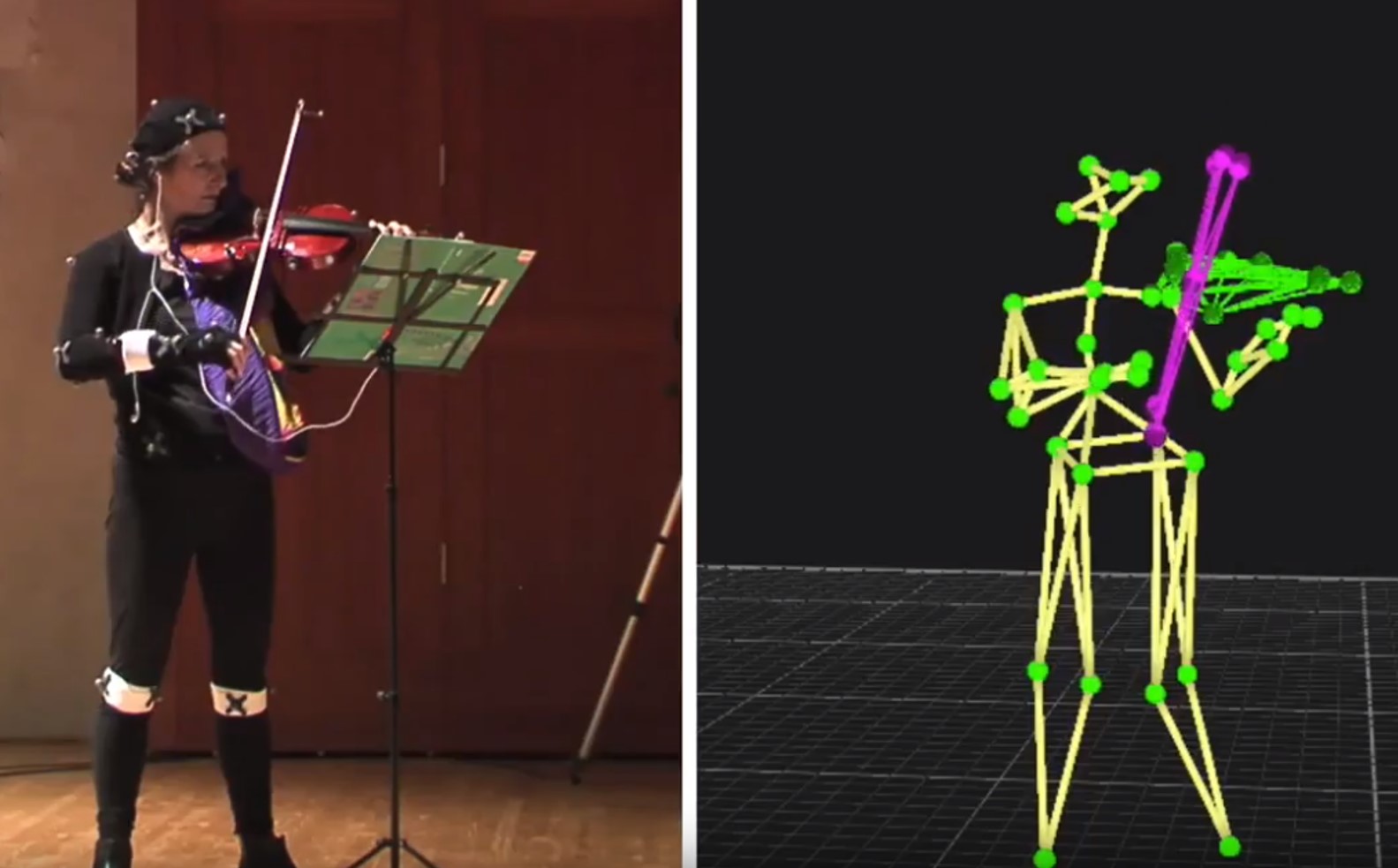 A system like this has practical learning potential, since students can compare their own gestures to leading experts, and receive real-time technique feedback. The study's data is accessible in an online public repository.
"Our findings have already been generalized to other musical instruments and applied in music education environments," Rafael Ramírez, principal investigator of the project, adds.
The work falls under the larger Technology Enhanced Learning Performance of Musical Instrument (TELMI) project, which aims to investigate how technology, such as AI, computers, sensors, and multimodal data, can help music students.
To learn more, read the article, "Bowing Gestures Classification in Violin Performance: A Machine Learning Approach," published in Frontiers in Psychology.