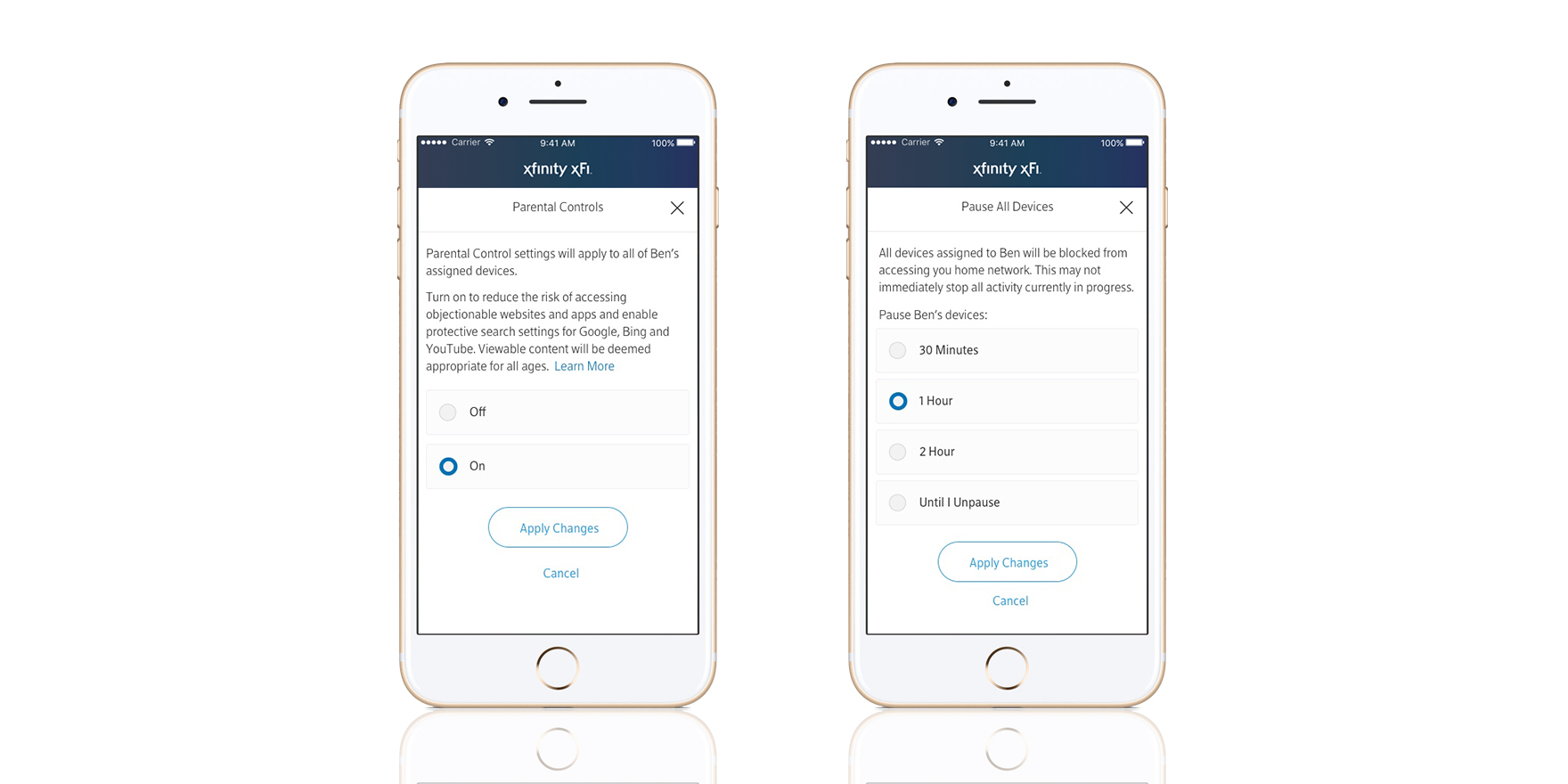 Comcast this week rolled out new controls for its xFi home WiFi service, offering new network management options including Timed Pause, search restrictions, and a notification center.
According to Comcast, a new "Timed Pause" feature will allow customers to easily pause access to the home WiFi network for a set amount of time. The feature includes four time increments: 30 minutes, 1 hour, 2 hours, or indefinitely until the user manually unpauses. The operator says the feature will be a "convenient option for parents who want to get their kids to go outside and play, clean their rooms, or go read a book instead of staring at a screen."
Also new to xFi are enhanced parental controls that allow customers to individually adjust safe search settings for sites including Google, Bing, and YouTube. Comcast indicates this feature will help limit searches on the WiFi network to age-appropriate content only.
Finally, Comcast is also adding a notification center to the xFi app and website that will allow users to track network activity in real time. Alerts will include notifications when new devices log on to the network or the WiFi password or network name is changed. Customers can also choose to have alerts sent to them via email or text, the operator notes.
Comcast says the services are rolled out in real time, and indicates customers will be automatically introduced to the new features the next time they sign in to xFi via the app or phone.
The new feature set comes just a few months after Comcast first debuted its xFi experience in May. At launch, xFi offered WiFi controls via app, website, or TV with an X1 voice remote. Initial features included network and device naming and organization, parental control like bedtime scheduling, text alerts, tap to pause, and troubleshooting.
In the few months since its launch, Comcast says xFi usage has "exceeded our expectations," noting high engagement with features like password recovery, profile creation, and parental controls. The operator reports the most recent additions were made based on customer feedback, and says more upgrades are on the way.
"Our engineers and designers are already hard at work listening to customer feedback and creating the next set of features we hope they'll love," Comcast SVP and General Manager of Communications, Data and Mobility Services for Internet Eric Schaefer writes in a blog post.