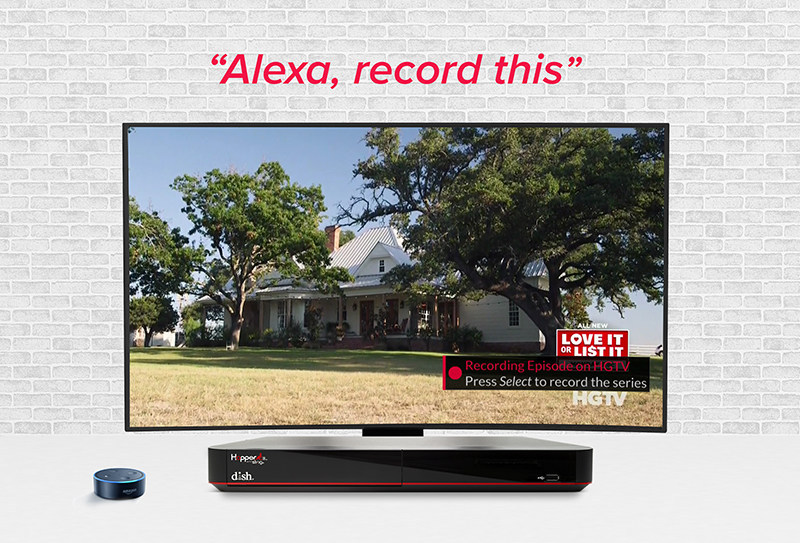 Dish has expanded the hands-free TV experience for customers, announcing new Amazon Alexa voice commands are now compatible with its Hopper family set-top boxes.
The new voice controls allow customers to set recordings, launch apps like Netflix and YouTube, and easily access menus including the home guide, on-demand, setting, DVR and help.
This update adds to existing Alexa voice functions that include the ability to play, pause, fast-forward, rewind and search for content.
Dish said the new capabilities work on internet-connected Hopper DVR (all generations), Hopper Duo, Joey (all models) or Wally clients, once paired.
Each set-top box must be paired with its own Alexa device, the company said.
The feature is compatible with all Alexa-enabled devices, including the Fire TV Cube, which debuted last week.
"We are working to create the best Hands-Free TV options for our customers, and these new voice capabilities are an important step in that direction," said Niraj Desai, Dish VP of product management, in a statement. "Dish customers already love the convenience that our Alexa compatibility brings to their home, so we're continuously identifying popular voice commands to enhance that experience."
Dish was the first pay TV provider to offer direct compatibility with Amazon Alexa, first announcing the integration at CES 2017. In October of 2017, Dish extended Alexa support to all Joey set-tops.