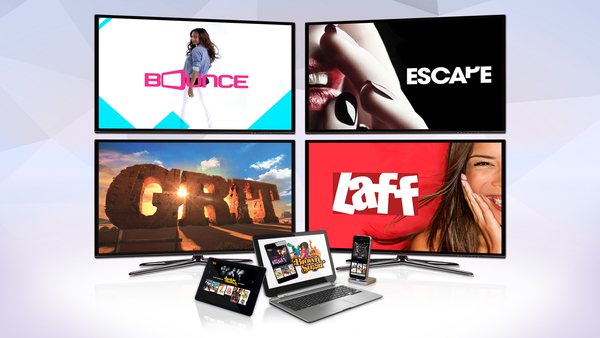 E.W. Scripps has closed on its $302 million purchase of Katz broadcast networks, as the company prepares to launch a search for a new CFO.
Prior to the deal, which was announced in August, Scripps already owned 5 percent of the business, so the net purchase price was $292 million.
Through the deal, Scripps picked up four national over-the-air networks: Bounce, Grit, Escape, and Laff. The networks each reach more than 80 percent of all U.S. households, according to Scripps.
Together the four networks are estimated to generate $180 million in revenue and about $30 million in segment profit this year, Scripps notes.
Founder Jonathan Katz will remain in his leadership role over the Katz network business. Scripps also says the company, with its 130 employees, will remain based in the Atlanta area.
"In today's fragmented television ecosystem, a growing number of viewers are consuming content from new over-the-air networks as a complement to over-the-top services," Rich Boehne, president and CEO of Scripps, commented when the deal was announced. "The entrepreneurs at Katz were among the first to take full advantage of this resurgence in over-the-air viewing. We were early investors in the company, and it's a strategy and team we know well."
Meanwhile Scripps is on the hunt for a new CFO after Tim Wesolowski, who served in the role since September of 2011, departed this week.
"During his first week with Scripps, Tim arranged financing for our acquisition of nine McGraw Hill stations, and since then he has helped lead us through the purchase of Granite TV stations, the country's first double-spin, double-merge transaction with the former Journal Communications that divested us of newspapers, a $400 million debt offering, and the acquisitions of Newsy, Midroll, Cracked, and most recently the four Katz multicast networks," Scripps President and CEO Adam Symson said in a statement. "Tim's expertise and business acumen have been instrumental in strengthening our company's financial foundation, and we greatly appreciate his service."
Scripps Chief Strategy Officer Lisa Knutson will serve as interim CFO, the company says.