We asked leading companies and manufacturers what new trends and technology they thought would be coming to the engineering community in 2019. Here's what they had to say:
Lighting's Role in Biology and Productivity
By AFC Cable Solutions
According to a U.S. Environmental Protection Agency (EPA) study released in 2018 called "Why Air Quality is Important in Schools," most people spend about 90 percent of their time indoors, often to the detriment of their exposure to natural light. Yet, incorporating natural light into schools and offices has been attributed to better moods, more energy, as well as increased productivity and overall health of the workforce.
So how does artificial lighting technology keep pace with the body's needs? Technology has been forced to adapt to longer business hours and closer working quarters through a concept called circadian lighting—lighting that reflects the body's circadian rhythm. Circadian lighting, also called tunable lighting or human-centric lighting, creates a similar environment to the natural cycle of daylight so the working environment more closely mimics daylight's natural progression.
Tunable lighting is an emerging trend that is rooted in healthcare and education for its restorative benefits, but is now evolving into office environments based on its enhancement of productivity levels and positive work atmosphere.
The innovation in workplace technology has been driven by the proliferation of LED lighting, both in its dimming and control capabilities. As the benefits of tunable lighting become more mainstream and become an item on commercial buildings "must have" list, new construction will soon regularly include it in the design and specification stage.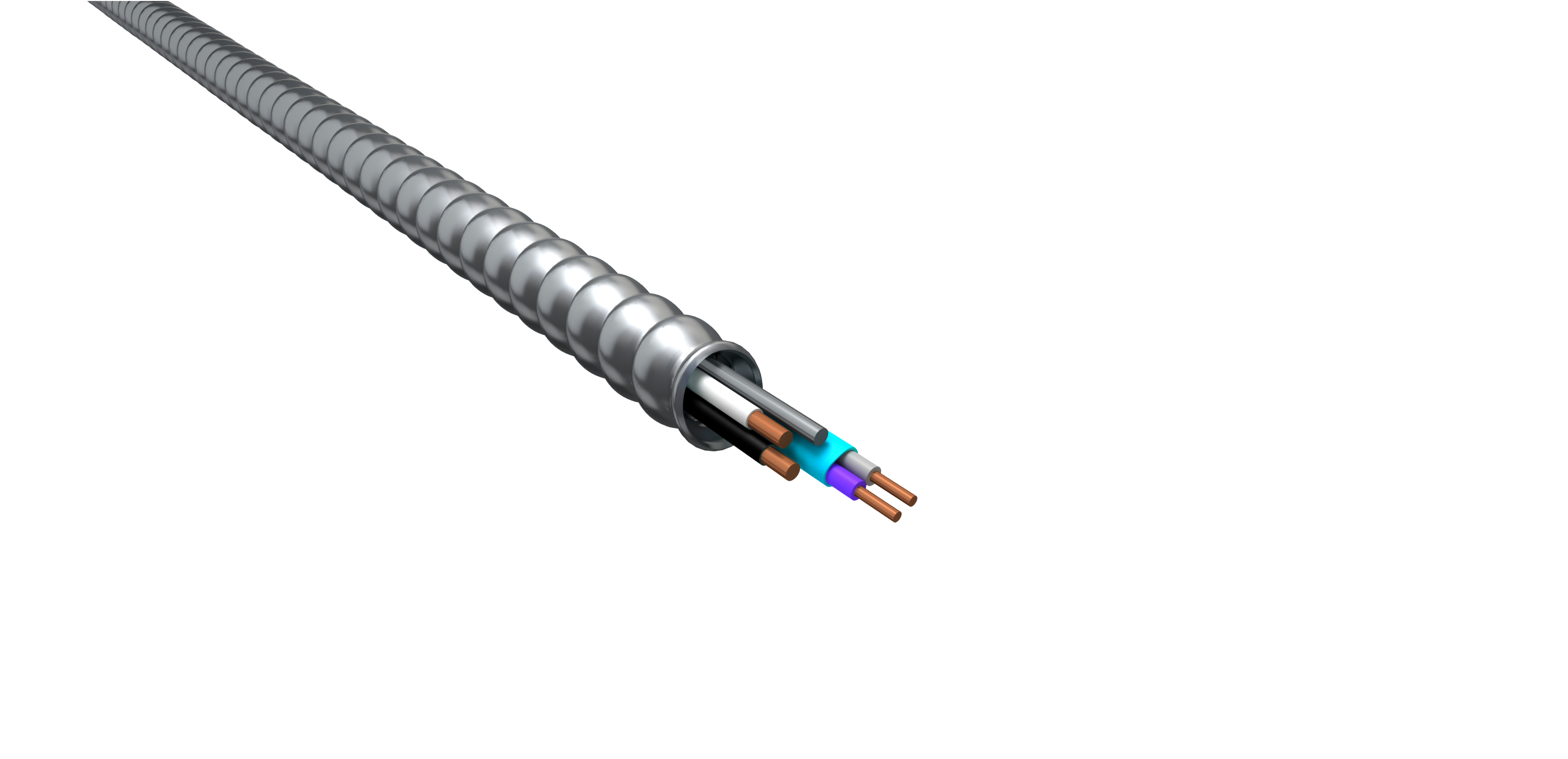 By Phil McKinney, president and CEO, CableLabs
Over the last year, the discussions around artificial intelligence (AI) have been primarily focused on the overhyped potential of AI across every vertical. In 2019, we'll start to see the practical side of AI, with implementations that actually solve real-world problems. Not only that, but several industries are experimenting with new capabilities for AI, such as prediction models, which, in-network technologies, are able to predict where network outages are going to happen before they do.
Additionally, in 2019, we will see edge computing move to the forefront. For innovations such as social virtual reality, edge computing will enable long-distance, virtual conversations by solving for the critical issue of latency. As our world continues to expand and the need to maintain connections globally grows, consumer focus will no longer be solely on speed, but on latency as well. It will be critical for companies to shift away from centralized data centers, instead embedding computing technologies into the network.
3D printing will continue to become more mainstream, and, in the next year, we will see what I call "real" 3D printing. Currently, 3D printing consists of printing plastic models and concepts, primarily for early prototypes. In 2019, we will have the ability to produce working parts, transforming the entire concept of manufacturing and allowing for manufacturing to be highly distributed on a global basis.
By Luis Ramirez, COO, Dialight
Industrial Internet of Things (IIoT) will continue to become a core player in progressive, high-efficiency facilities around the world. Connecting equipment, supplies, products, and infrastructure to a centralized system provides unprecedented visibility, integration, and efficiencies. It also would eliminate many manual processes.
LED lighting could very well become the primary backbone of any IIoT network. Because lighting is ubiquitous, and the network has the capability to collect, transmit, and backhaul data across multiple operational systems, it is a natural solution to the overwhelming IT demand the IIoT-enabled future requires.
There will continue to be a heavy focus on enhancing safety features, especially through sensors. Sensors that can detect hazardous conditions and that are connected to LED lighting controls would be able to detect danger earlier and improve safety within industrial plants. Sensors could even trigger automation systems—one example being an evacuation route based on the existence of a dangerous material, making sure that personnel take the fastest, safest escape route.
Security continues to be a heightened concern across industries. Cameras within lighting fixtures could provide maximum coverage and visibility using existing infrastructure, reducing IT costs and maintenance.
Our world is becoming increasingly digital and modernized—a staple of that being better communication. Modern LEDs are already embedded with wireless nodes, which could serve as a way to connect the entire IIoT infrastructure. This would eliminate connectivity woes entirely, providing the ultimate ROI on lighting—the best in visibility and clarity paired with a centralized system for data transport.
LED-embedded sensors can be used to help improve productivity and facility diagnostics. Sensors in lights could provide data about temperature, humidity, and other atmospheric conditions. They can also be used for real-time monitoring of power consumption and detection of abnormal conditions on the circuit, such as a surge or low-voltage situation.
By Doug Steele, VP for Sales North America, Harwin
2019 is destined to be another year where the electronics engineering sector has to find ways to overcome diverse and often uncompromising technical challenges.
Even more emphasis is going to be placed upon creating electronic systems that push the envelope in terms of size, weight, and power (SWAP). Demands to implement greater functionality and raise density levels will mean that constituent components need to be lighter and physically more compact, while still elevating overall operational performance benchmarks. This will call for continued innovation with regards to design and also the development of more advanced materials in support of this. As the scope of applications broadens, ensuring resilience to hostile environments also poses a major obstacle to overcome.
In addition to the technical challenges of the year ahead, there will be other equally serious issues to consider. Probably the most critical of these is how companies in both North America and Europe are going to fill in the currently widening 'skills gap' and ensure that they remain competitive. High-quality apprenticeship programs must be put in place, which give entrants the opportunity to learn the fundamentals of engineering, as well as developing their project management and problem-solving capabilities. The industry as a whole needs to recognize the potential crisis we are facing when it comes to a shortage of engineering talent and act now to prevent its full impact.
The Rise of Digital Twins
By Roberto Saracco, president of EIT ICT Labs Italy Association, chair of the IEEE Symbiotic Autonomous Systems Initiative
Digital twins, a way to mirror physical objects in cyberspace, have been used by General Electric over the past few years. They are, in fact, a digital model developed first in the design phase, such as with CAD systems, and then used in manufacturing CAM systems. Additionally, they act as an object's digital shadow throughout its life cycle, providing a nearly synchronous update on various operational characteristics.
General Electric digital twins mirror and monitor its turbines, where they have improved performance and lowered costs by leveraging software to monitor both an individual digital twin, in this case a single turbine, as well as the global behavior of a model subset of twins. This ability to discover emerging patterns that may indicate issues in manufacturing and operation, has allowed GE to pursue continuous manufacturing process improvements and advance software updates of turbines already in operation.
General Electric is not alone, and the utilization of digital twins is sure to increase in the coming year. According to Gartner digital twins are one of the most promising technologies in 2019, and it is expected that up to 50% of industries involved with the Internet of Things (IoT) will adopt digital twins in 2019. IBM, Siemens, Tesla and many others have already incorporated digital twins into their manufacturing processes.
The potential for digital twins is immense. For example, they can mirror extremely complex entities, such as an entire smart city with all its infrastructures and processes.
By Randy Scasny, sr. community content specialist, element14.com
A benefit of being part of a community of over 600,000 makers and engineers is that I learn about all the latest tech and engineering developments from those on the front lines. Here's what our community of makers and engineers predicts will make a difference in 2019.
Localization Technologies
Our community expects that increased investment in localization technologies (i.e., knowing where every cell phone is, with or without GPS) will take hold in 2019. More apps will become available to generate value from harnessing these technologies.
Heads-up Displays
Another trend on their radar is heads-up displays, which present information without requiring users to look away from their standard view. While most people agree that the technology for "good" augmented reality is still a year or two away, the investment in heads-up displays is on track to markedly improve this year.
Autonomous Vehicles
One engineering project that will likely be on everyone's 2019 prediction list: autonomous vehicles. While some of our community members predict that driverless cars will continue to be refined throughout the year, others think they won't be ready to hit the market until at least 2020.
Robotics
Although robots may be considered old news, our community is excited about robotic exoskeleton technology. This technology is changing lives and our members expect to see increased adoption of this exciting kind of wearable this year.
Blockchain
Anyone who has attended an IoT conference lately will have seen at least one blockchain seminar on the agenda. While mostly known as the technology behind cryptocurrencies, blockchain is constantly being applied to new applications, especially in IoT. Our community predicts this will be the year that distributed apps, using blockchain, will take off.
Legislation
And some of the biggest impacts on technology in 2019 will likely be through legislation, with drone licensing, additional uses for cellphones, and IoT security top of mind. While solar and wind technology get the most news coverage, it's hydrogen fuel cell technology that should make its mark this year, and begin to replace batteries in cars and trucks.
By Vivek Mohan, director of IoT, Semtech
2019 will be the year for simplifying development and deployments at scale with vertically integrated solutions specifically using IoT technology as industries lean on them to solve their daily challenges.
Edge computing solutions for IoT will mature with compelling business value to the SMB / SME segment.
Vertically integrated end-to-end solutions for specific applications and use cases will emerge.
Retail industry disruption will continue with significant investment in IoT technology both online and in physical stores allowing existing and new players implementing IoT solution to take more market shares.
Global frequency spectrum allocation for IoT increases, with new frequency bands in certain countries, will drive new use cases. Rapid growth of IoT devices and adoption in the next few years, will need a new spectrum to support all of them.
Improved security in IoT sensors and networks at better cost points to accelerate adoption. Consumers will adopt more secure end points across all IoT segments as solutions mature and end to end security is delivered by the industry at affordable cost points.
A convergence of complementary aspects of wireless technologies such as 5G, NB-IoT, LoRa, WiFi will be seen in specific vertical segments and applications.
By Mark McClear, executive vice-president, Seoul Semiconductor Americas
The LED lighting industry and supply chain has faced a number of challenges in recent years, from margin pressure, consolidation of manufacturers, tariff issues, and ongoing patent/IP litigation. However, several trends are emerging which hold the promise of differentiation for both LED suppliers and buyers in 2019.
Horticultural applications for LEDs
The concept of "vertical farming" (multi-story indoor agricultural operations) has given a boost to LED lighting for this specialized application used to grow leafy greens, herbs, and vine crops such as tomatoes. Research has indicated that applying different light spectra to plants at different points in their growth cycles can increase yields and enhance the overall quality and flavors of crops. Thus, a full range of LED light sources (ultraviolet, white, deep blue, red, far red) is critical for this application. Another emerging market for LED lighting for indoor farming is the cultivation of cannabis, now a legal crop in Canada and 34 U.S. states.
Increasing Tech Industry Verticalization
By Daniel Cooley, chief strategy officer, Silicon Labs
For decades, leading tech OEMs often designed and manufactured their own integrated circuit (IC) components for use in their system products. The emergence of pure-play foundries, such as TSMC, in the early 1990s enabled the rise of fabless semiconductor suppliers. Over the next 20 years, large OEMs such as Motorola, Philips, and Mitsubishi spun off their semiconductor divisions and began purchasing ICs from independent chip suppliers. By the late 2000s, the pendulum reached its maximum and began swinging back to verticalization. One such early example was Apple's acquisition of fabless processor company PA Semi in 2008, enabling Apple to design and produce its own high-performance processors for internal consumption.
What Apple started has sparked a wave. We are now seeing re-verticalization in the industry, with Google, Facebook, Apple, Amazon, Alibaba, Tencent, Tesla, and other tech giants choosing to make their own ICs instead of buying from chip suppliers. There are three main forces behind the trend. First, in today's fiercely competitive environment, OEMs are developing their own differentiated hardware to prevent market rivals from having access to the same chips. Second, a wave of consolidation in the semiconductor suppliers has removed many chip roadmaps. Third, these OEMs are extremely large and have the capital and opex to support the internal chip design and software teams needed to successfully build sustainable semiconductor capabilities.
The end result is that many chip designs are being taken 'in-house.' In some instances, the traditional semiconductor suppliers are competing with their customers for talent and value creation. We will see the continuation of tech industry verticalization in 2019 and for years to come.
By Arun Vemuri, general manager, body electronics and lighting, Texas Instruments
Today, exterior lighting serves a vital role of signaling maneuvers, communicating with other drivers on the road and giving them time to respond. As cars become more autonomous and operate more reliably through radar, lidar, cameras and V2X than with human intervention, one might question whether cars will need rear lights in the future.
Beyond the function of exterior automotive lighting is the aesthetic appeal, and this is where I can envision automotive lighting's long-term relevance. Particularly, as automotive lighting becomes more customizable and personalized, consumers will expect auto lighting options as a design feature or wow factor. Advancements in automotive lighting are allowing carmakers to produce more efficient vehicles with more efficient light sources along with the creative freedom to design lighting for form and function.
With the invention of more efficient light sources such as LEDs and OLEDs we also see an increase in the number of specific light functions with multiple pixelated designs. These more complex systems require an LED driver, and create design challenges including higher power demand, thermal management, EMI compatibility and fault detection and protection. But these challenges are not insurmountable and can be resolved with resources and solutions available on the market. We engineers thrive on problem solving.
Another aspect to consider in the near future is the traffic mix with vehicles at varying levels of autonomy, including old and new vehicles, will require cars to be designed in accordance with traditional and legal car lighting requirements.
So, will rear lighting become obsolete with autonomous vehicles? I don't think so. In fact, I think they might take car design to the next level.