Imagine getting on your workout bike, something we sometimes dread, and instantly, you're transported to a fantasy world with lush landscapes, wastelands, and busy cities. The fitness powerhouse, Nordic Track, unveiled a virtual reality (VR) bike that allows fitness junkies to workout while playing intense VR games.
This new system comes with an HTC VIVE Focus VR wireless headset with fully integrated gaming yoke and controls that allow the VR bike to take your physical motion and put it directly into the gameplay. Set on bringing "total-body gaming" to their clients, Nordic Track has created an immersive reality that fuses fitness and fantasy.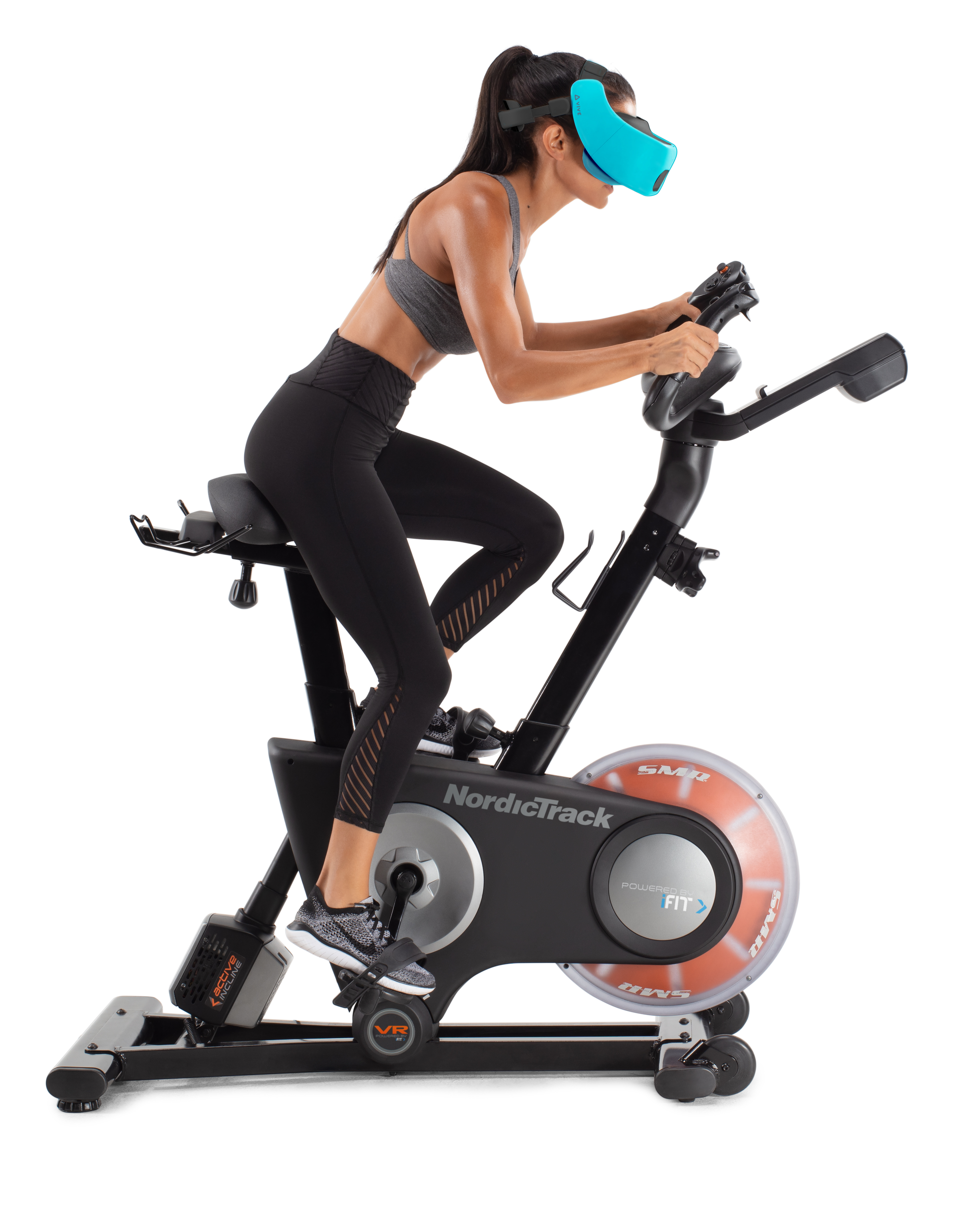 The VR technology will engross players in fantasy worlds where they become an avatar in the game. Leaving behind traditional exercise is a big step for the company, creating an entirely new platform for people to get in shape while playing a game and having fun. No more dreading cardio.
The physical effort of the person on the bike controls both the difficulty and progress within the game, their exertion controls the avatar, and players can "level up" by spending more time on the machine. The system is inherently goal-oriented, if players want to advance, then they have to put in the hard work on the bike, adding motivation for a user to continue weekly workouts.
The company has integrated three specifically designed games for their system; Aeronauts, which has players souring in a Steampunk fantasy land. The Last Rider, an apocalyptic wasteland full of zombies. And The Bike Messenger, which has players go on delivery runs within a big metropolis.
Darren Ashby, VP of advanced development at ICON Health & Fitness, says, "We built the bike in a way that it is wide open and a great platform so that game developers can have a lot of freedom and fun to create great games for this product."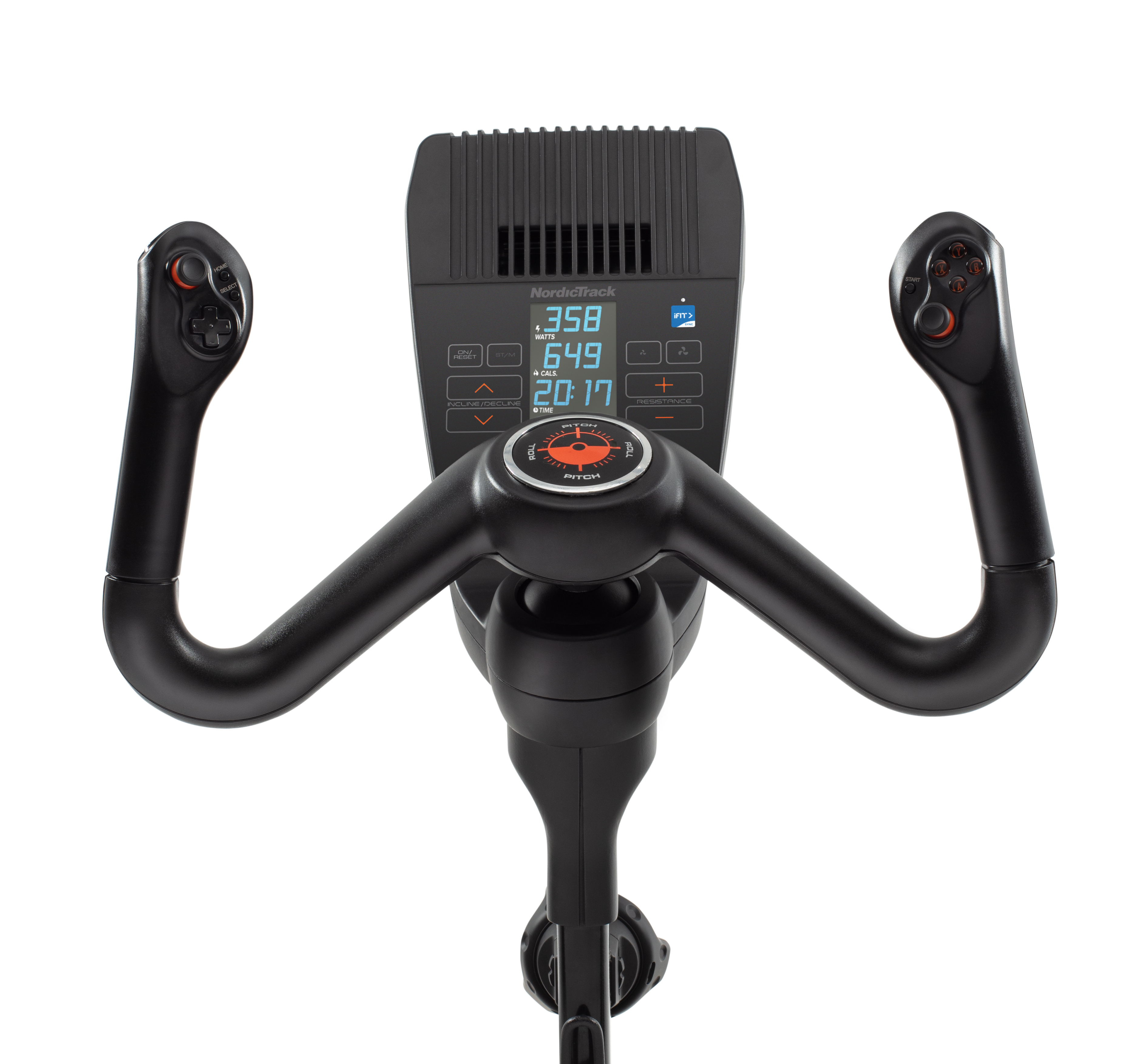 The new bike from Nordic Track also features the latest from iFit®, a company that has spearheaded at-home connected fitness. Users are able to stream workouts led my real trainers, and the patented technology will automatically adjust itself to simulate incline, decline, and resistance.
In their press release, Nordic Track included the specifications for both the headset and the VR Bike.
HTC VIVE Focus VR Headset
Wireless standalone VR technology brings you into fully developed gaming worlds without ever leaving your home:
Full range of motion with no wired connections, making it ideal for fitness integration
Integrated headset speakers
6 Degrees of Freedom
Multiple headset cushions provide support while an adjustable strap ensures a comfortable fit on multiple users
Highly developed 2800 x 1600 resolution with a 75 Hz refresh rate gaming graphics
Motivational, goal-orientated gaming
The next generation of exercise entertainment
More games to come and developers are welcome
NordicTrack VR Bike: Gaming in 3 Dimensions: Incline/Decline, Resistance, Air
The bike adjusts to 10 percent incline and -10 percent decline to mimic real-world changes in elevation within game worlds. As riders descend and scale various landscapes, the bike will automatically adjust to provide a realistic gaming experience
Alternative terrains within gameplay engage the bike's 24 levels of digital resistance, generating a tactile gaming environment
The built-in CoolAire™ Workout fan increases and decreases speed as player speed changes, providing an immersive sensory experience
Patent-pending GameFit™ console includes eight-axis gaming yoke with integrated left and right hand controls for an incredible gaming experience
Position-sensing pedals track 16 different pedal positions and sync with gameplay. Pedal forward, backward, or stomp up and down to act within the game.
The VR Bike is slated for a release in summer 2019 with a price tag of $1,999. Included in the price is a free HTC VIVE Focus VR headset, valued at $599, as well as a one-year iFit Membership, valued at $396.