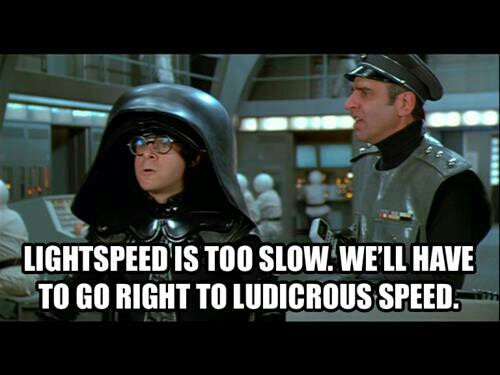 Pure electric vehicles (also called battery electric vehicles, or BEVs) are becoming less of a rarity on the streets. Cumulative global sales of highway-capable battery electric cars and vans passed one million units in September 2016. The Nissan Leaf is the world leader with sales of more than 250,000 units: Tesla's Model S is next, with over 158,000 sales.
Although BEV owners list saving on fuel costs and reducing environmental impact as their top reasons for buying (and "range anxiety" as their primary concern), that doesn't mean they don't appreciate a little "oomph" when the occasion calls for it: Tesla's Model S P100D with Ludicrous Mode is one of the fastest accelerating production cars ever made, with a 0-60 mph time of 2.28 seconds. Even Tesla's Model X P100D SUV with Ludicrous Mode can blast through the 60 mph mark in 2.9 seconds.
"Ludicrous Mode" is an upgrade of "Insane Mode," and is achieved by modifying the battery pack to increase its available power from 1,300 to 1,500 amps. Tesla's CEO Elon Musk has said an enhanced "Maximum Plaid Mode" is in the works for the next-generation Roadster.
Taking advantage of this high performance, an all-Tesla race series is in the works: the Electric GT Championship will begin a ten-race series in November, and continue into 2018. The vehicles are all modified Tesla Model S P100Ds that are capable of doing 0-62 mph (0-100 km/h) in 2.1 seconds, up to 0.3 seconds quicker than the production version.
Tesla is the most visible performance BEV company, but other BEVs are expanding into a range of motorsport fields: competing and setting records in many areas that were once the exclusive domain of conventionally-powered vehicles.
Let's take a look at some of these other efforts, beginning with a detailed look at the world's fastest electric car.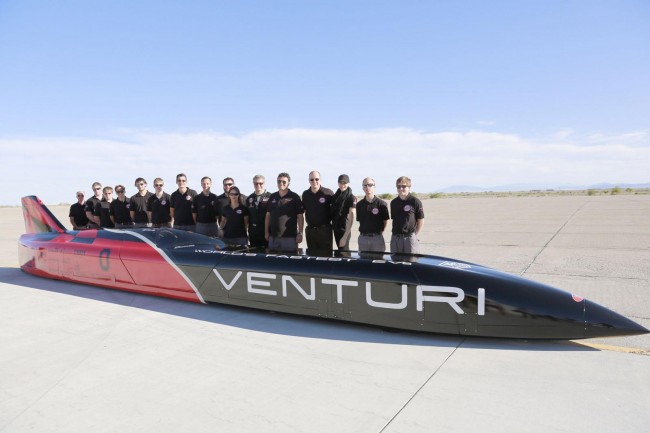 In September 2016, at Utah's Bonneville Salt Flats, the Venturi Buckeye Bullet-3 (VBB-3) broke the land speed record for EVs with a two-way average speed of 341 mph. The vehicle was developed and built by a team of engineers from The Ohio State University together with Monaco-based Venturi Automobiles.
What does it take to put together the world's fastest BEV? A combination of race-tested components, custom development, and a little inspired repurposing. Figure 3 shows an exploded diagram of the internal components.
Motor: Venturi supplies the VBB-3 with two AC induction motors that together output 3,000 horsepower (1,119 kW) and 2,065 lb-ft (2,800 Nm) of torque: there is one motor for the front and rear sets of wheels. The company is involved in both motorsports and commercial EV activities, and operates a racing team in the current Formula-E series, discussed below.
Gearbox: The two-speed gearbox is custom-made by Hewland. The UK-based company has a long history in electric vehicle performance, having supplied a gearbox for the VBB-3's predecessor along with a five-speed unit for the Formula-E electric racing series.
Batteries: The VBB-3 uses lithium-iron-phosphate (LiFePO4) battery packs from A123, rated at 95 kWh capacity each. The packs are arranged in two groups of four, sandwiching a carbon-fiber driver cockpit that was previously used in a Dallara IR03 Indy car chassis. The eight independent packs, totaling 2000 cells, run at 900V; the total battery weight is 1540 kg.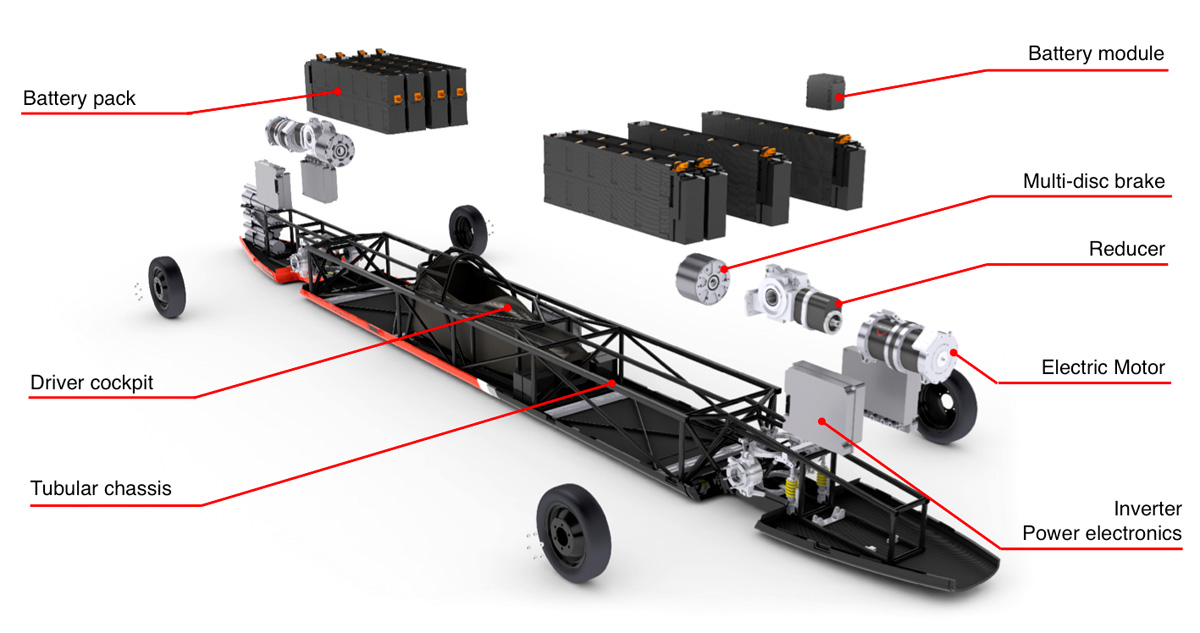 Inverter: Four ATS PML-7-600 inverters from American Traction Systems convert battery DC power to AC for the motors: each inverter is supplied by two battery packs bussed together.
Brakes: The Goodrich carbon/carbon (C/C) multi-disc brakes come from an Embraer 145 regional jet. C/C material is made from a carbon-fiber reinforcement impregnated with a carbon matrix. The result is an extremely lightweight composite with a very low coefficient of thermal expansion (CTE) and excellent resistance to the high temperatures generated during braking: just what's needed to slow VBB-3 from 400 mph to a standstill within the allotted two miles.
Cooling: For maximum performance, it's critical to stay within the temperature limits of the motor magnets, electrical windings, and insulation during a run, so the VBB-3 employs oil-filled cooling jackets over the motor stators and magnets. It's a closed-loop cooling system without a radiator, which would require an air intake. Instead, the car has an ice-filled internal tank and an off-board cooling system that lowers the motor temperature to zero degrees Celsius immediately before a run.
The next goal for the team is to crack the 400-mph barrier, which would put it within spitting distance of the world's fastest conventionally-powered car, the Speed Demon, which averaged 437 mph over two runs in 2013.
Interestingly, with an estimated 0-60 time of 3 seconds, the VBB-3 is slightly slower off the line than a Ludicrous P100.
BEV Participation in Other Competitive Arenas
Where else are BEVs making their mark?
Drag Racing: BEVs aren't ready to challenge Top Fuel dragsters yet, but there's a thriving electric drag race community under the auspices of NEDRA, the EV version of the NHRA. The best EV dragster run to date has been 185.60 mph in 7.274 seconds by NHRA legend Don "Big Daddy" Garlits in his Swamp Rat 37 dragster (Figure 4), claimed to produce around 2,000 horsepower. Garlits made his first electric dragster run in 2014, hoping to eventually reach a terminal speed of 200 mph over the standard quarter-mile.
In contrast to every other EV application discussed, electric dragsters don't use BLDC or induction motors with electronic commutation: they prefer series-wound brushed DC motors due to their extremely high starting torque from zero RPM. The Swamp Rat 37 uses six such modified GE 7.5" motors controlled by three 2,000-amp Manzanita Micro "Zilla" speed controllers, paired with a 1,500 kW High Tech Systems lithium battery pack.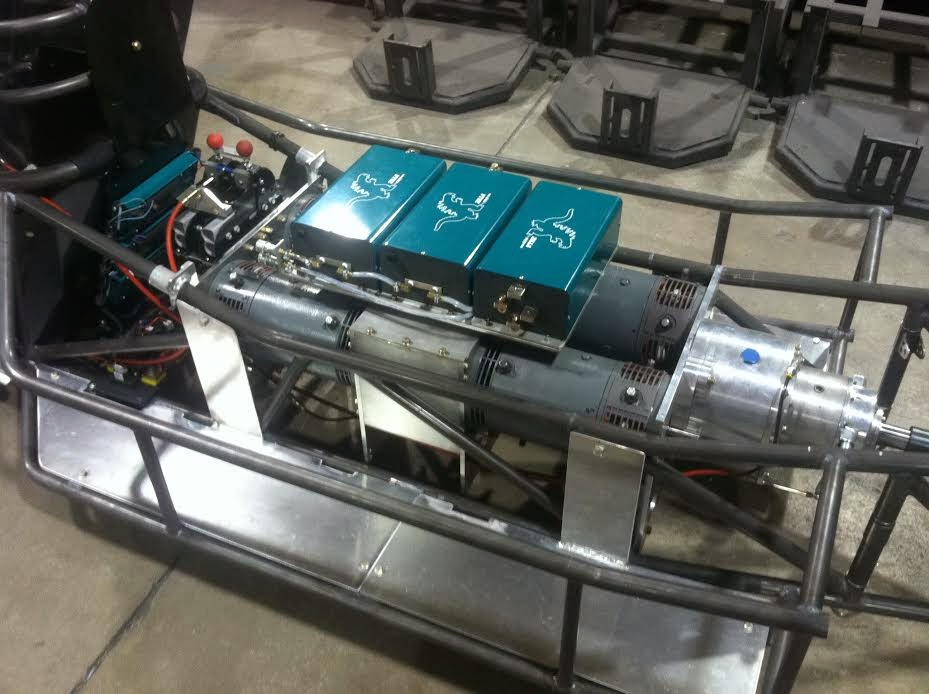 Open-Wheel Racing: The all-electric Formula-E series is now in its third season, with 10 teams and 12 races. In the inaugural season, all cars were identical: a typical Formula E car had a power of at least 250 horsepower (190 kW): it could accelerate from 0–62 mph (0–100 km/h) in 3 seconds, and had a maximum speed of 140 mph (225 km/h).
Beginning in Season Two, the regulations change each year to allow successively greater experimentation by individual teams. The goal is to help expedite the development of BEV technology, both on and off-track. The big change for Season Two was the freedom of transitioning to a different powertrain (motor, inverter, cooling system, and gearbox): ten teams raced with eight different setups. Season Three changes include a new front wing, extra energy regeneration, and a new tire design. With a maximum power of 200 kW, the battery can't last for a whole race, forcing the teams to change cars mid-stream. Having said that, a new battery under development from sole supplier McLaren Applied Technologies will allow the cars to run a complete race in Season Five (2018/2019).
Hill Climb: Electric vehicles are also competing in the Pike's Peak International Hill Climb in Colorado, a grueling 12.42-mile race with 156 turns that ends at the 14,115-foot summit. After capturing the top two places in 2015 and finishing second and third in 2016, EVs stumbled in this year's race: the top EV entrant finished in 40th place.
Conclusion
With the exception of acceleration, pure electric vehicles aren't yet a match for their conventionally-powered counterparts in many competitive events, but the gap is closing, and many observers expect that the BEV will become the car to beat over the next few years.