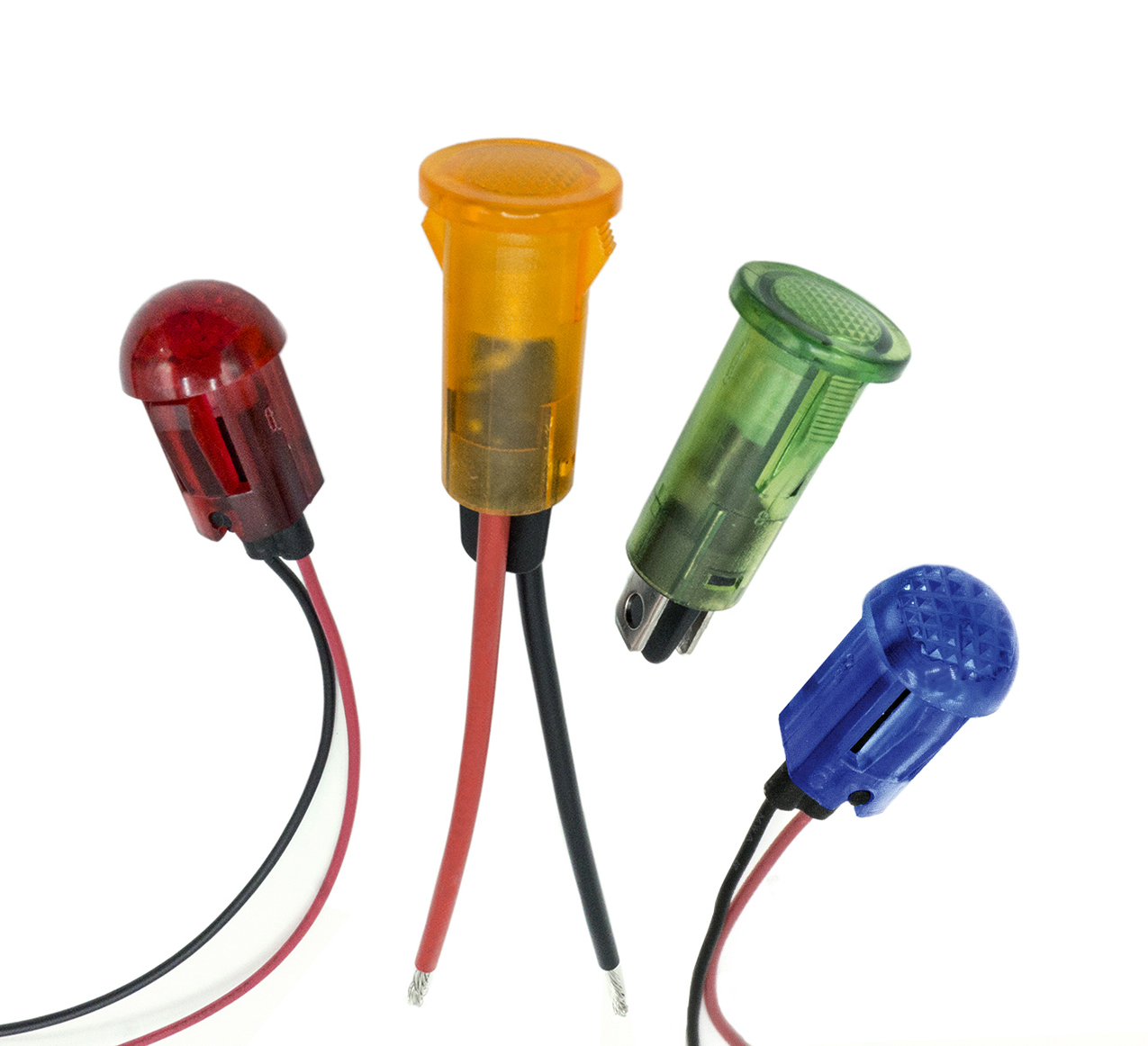 Dialight has launched its 655 Series ½-inch Snap-in Panel Mount Indicators, providing a high-bright, RoHS compliant solution for electrical/machine panels, dashboards, status indications, medical applications, maintenance, warning indications and more.
Available in red, green, yellow and blue with both dome and flat lens options, the new 655 Series features internal connections are solder joints for more robust performance in high-vibration and high-shock environments compared to compression joints, offering better durability and longer life. Featuring plug-and-play installation, the 655 Series is designed entirely with internal circuitry, with no additional resistors or components required for 12v or 24V system compatibility.
Featuring brass and nickel-plated terminals with a polycarbonate housing, the 655 series tolerates operating temperatures from -20°C to +85°C and panel thickness up to 3.5mm for dome lens and 5.5mm for flat lens products. Both flat and dome versions are available with wire leads. Flat lenses are also available with brass Nickle plated 250 Faston terminals.
Dialight's expanded LED Indicator line provides customers with a wider range of options for panel mount applications, backed by Dialight's proven, 80-year history of reliability in the indicator market. And, it's broad product offering enables one-stop-shopping from a single-source global supplier, which helps streamline customers' purchasing process.