Sweating is the damp way our bodies cool down. Exercise, warm environments or everyone's nemesis – stress, are all sweat-inducing events. During these moments, our bodies produce water through the skin and as that liquid evaporates, it cools us down.
Within the field of robotics, motors are continually working hard and generating high amounts of heat. This heating often puts constraints and limitations on the machine's overall performance. Usually, engineers solve overheating issues by using radiators and fans. All these added cooling mechanics puts extra weight and occupies space in the general design.
Researchers at the University of Tokyo's JSK Lab recently showcased a much more efficient way to handle overheating in their lastest creation named Kengoro – to actually sweat water through the robot's skeleton.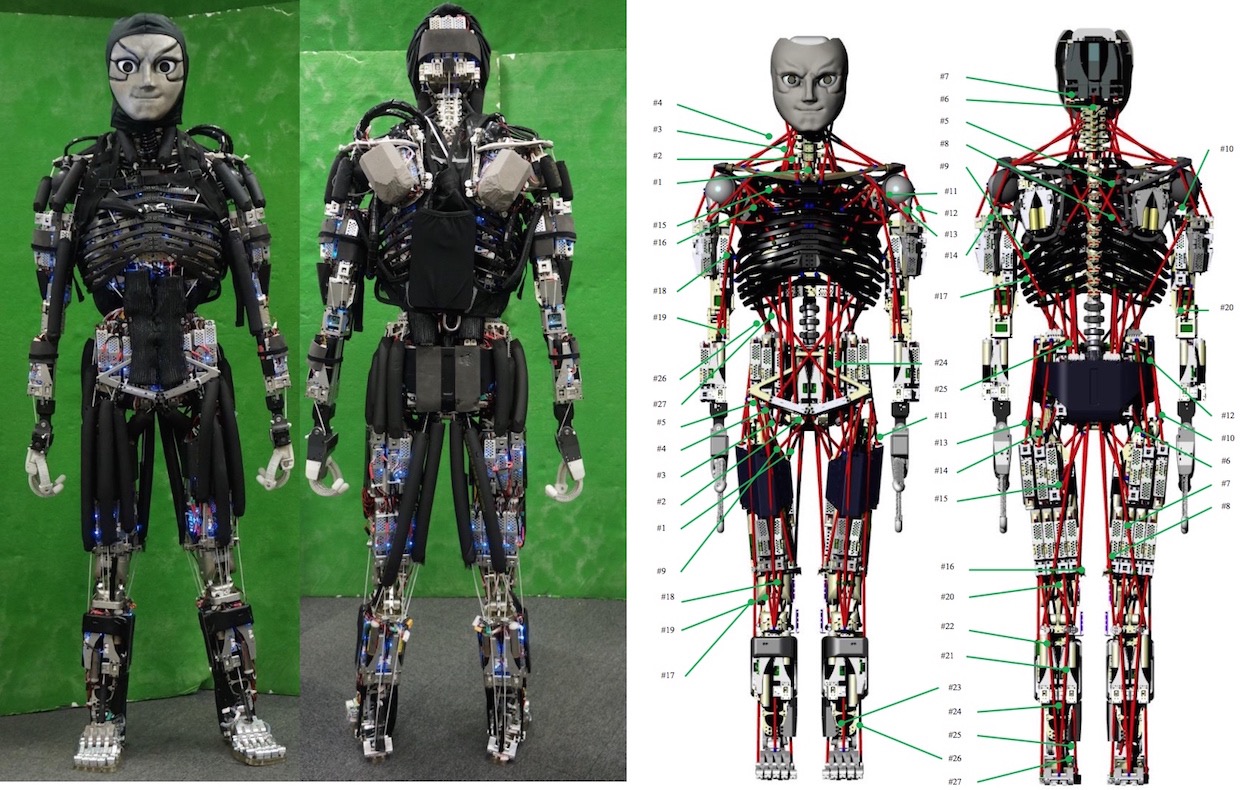 With Kengoro being 1.7 m (5.5 ft.) in height and tipping the scales at 56 kg (123 lbs), adding a bunch of cooling components would have compromised its capabilities. Carrying over 100 motors required an efficient way to handle the heat, while simultaneously not restricting the design.
The team of researchers decided to use Kengoro's metal frame to their advantage. They mimicked the human process of sweating by having water drip out from the frame around the working motors to cool them with evaporation. The secret to this mechanical sweating technique lies in Kengoro's metal frame. The skeletal structure was laser sintered from aluminum powder. This allowed for areas of high and low permeability, creating a metal structure with embedded microchannels for water to pass through.
The laser sintered metal was also responsible for the sweat's evaporation. In order for the water to not collect in puddles on the floor, the water passed from and inner porous layer to an exterior porours layer near the outer frame, allowing for the water to hit the air and evaporate away.
To demonstrate this interesting cool down design, Kengoro does pushups for a whole 11 minutes straight without ever overheating, but it does break a sweat. Watch this perspiring robot in action in the video below.