Focused on the future of mobility, two Hankook concepts from the Essen Motor show could change the design of rubber tires, according to New Atlas.
"This project is part of our effort to find creative and efficient solutions for mobility of the future," said Klaus Krause, Head of Hankook's European Research and Development Center.
The Hexonic and Aeroflow tire concepts focus on a new type of smart tire. The Hexonic tire is geared toward self-driving cars, and focuses on the comfort of the ride by eliminating road feedback. Additionally, its tread consists of a series of hexagonal modules that are split apart by a bright blue channel. Each hexagon has a Y-shape that contains a different, additive texture to add extra grip.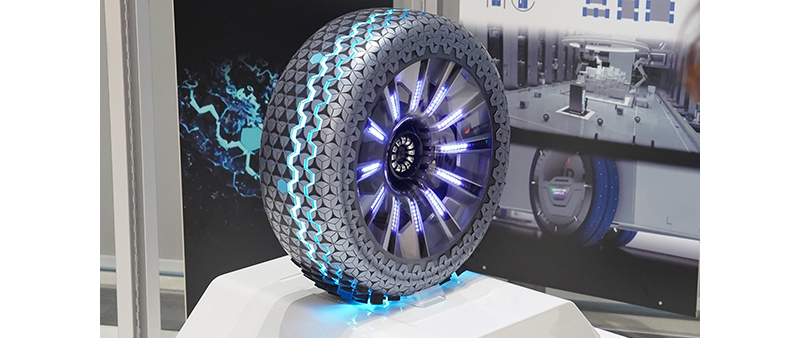 Hankook explained that each Hexonic tire has no less than seven sensors in it to read, analyze, and react to road conditions in real-time. The tires take into account grip, temperature, and road surface.
The Aeroflow tire is a maximum downforce tire for motorsports. It was designed with a thick body and slick tread that separates in the middle to become wider. This wide part then sucks incoming air into a turbine impeller, which can generate additional downforce. In order for this elaborate design to work, a car may have to be specially designed to utilize it.
"The fact that downforce was the main focus during the development of the idea is what makes this tire unique, since downforce was only traditionally studied in relation to the body of a car," Hankook said in a press release.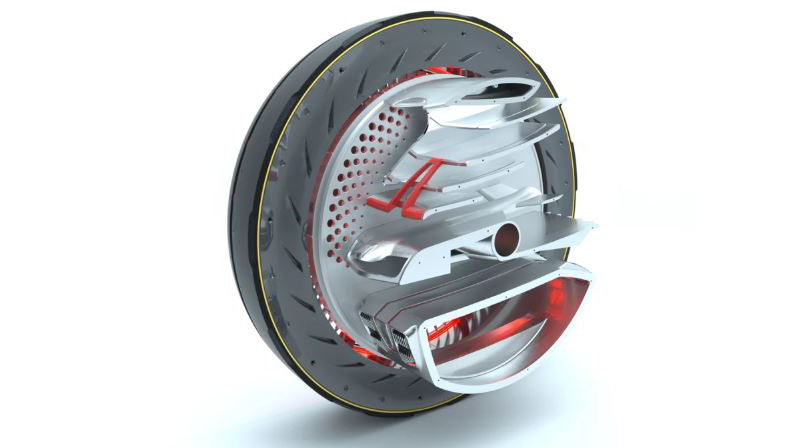 Another highlight at the show was the S1 evo 3 tire for passenger cars and SUVs. For a safer experience in both dry and wet conditions, the Ventus S1 evo 3 was created from innovative materials. By using natural resins in the tread compound, the grip level at peak performance output was also increased. Additionally, a high-grip full-silica tread compound and special mixing technology was used for better distribution of polymers, while filler material was used in the tread compound. This resulted in an improvement of brake performance in wet conditions and reduced rolling resistance.